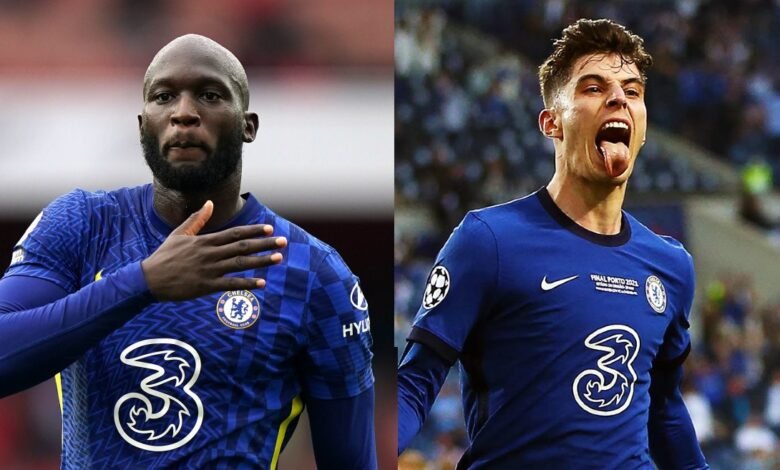 The history of Chelsea can be divided into two era's – before and after Roman Abramovich. Before the Russian Oligarch descended in London, Chelsea's spending was similar to a mid-size Premier League club. Roman changed them into a superpower, and since then they have become notorious for splashing big cash. In this article, we will look at the five most expensive Chelsea players of all time.
#5 Christian Pulisic – £57.6m (2019)
Borussia Dortmund is known for buying players at a very young age and developing them into tremendous footballers. Pulisic is one of them, and he was considered a natural replacement for Eden Hazard. Like his Belgian counterpart, Pulisic does not score many goals but is capable of producing magic with the ball at his feet.
Pulisic scored nine PL goals in his first season at the club but struggled in 20/21 due to injuries. In 21/22, he has once again been reserved to the bench a lot of times due to the presence of Havertz, Lukaku, Mount etc.
#4 Alvaro Morata – £59.4m (2017)
After spending years at Real Madrid as a teenager, Morata finally had a breakthrough season in 2016/17. Despite being used as a back-up for Benzema, Morata scored 15 league goals. Chelsea came calling in the summer, and Morata arrived at Stamford Bridge amid much fanfare. But he failed to live up to the hype, scoring just 11 goals in 31 PL appearances.
2018/19 season was a nightmare for Morata as he missed tons of easy chances. In 2019 January, Chelsea agreed for a loan move to Atlético Madrid and the deal was made permanent in the summer.
#3 Kepa Arrizabalaga – £72m (2018)
Kepa is not only among the most expensive Chelsea players, but he is still the most expensive goalkeeper in the world. Before he arrived at Chelsea, Kepa had become one of Athletic Bilbao's most reliable players. He produced some mighty fine saves, but he was still developing his overall game. This is part of the reason why the whole world was shocked after getting to know the amount Chelsea paid for Kepa's services.
Chelsea took a massive risk and the move backfired in the very first season itself. Kepa made the headlines during the 2019 EFL Cup final after his refusal to come off the pitch. The 19/20 season was even worse for Kepa as pundits and fans alike rated him as the worst keeper in the Premier League.
#2 Kai Havertz – £72m (2020)
The German attacking midfielder was bought for a huge sum from Bayer Leverkusen, primarily due to his versatility. He is capable of playing anywhere across the frontline, but his skill-set is best suited for a number 10 role. After initially struggling under Lampard, Havertz was revived by Tuchel and went on to score the only goal in the Champions League. His magnificent first touch and pace have often resulted in him playing as a striker.
#1 Romelu Lukaku – £103.5m (2021)
Topping the list of most expensive Chelsea players is the Belgian tank Romelu Lukaku. He was initially signed by Chelsea in 2011 from Anderlecht but played very little in his debut season. After loan spells at West Brom and Everton, Lukaku was sold to the Toffees for a club-record fee. In four seasons at Everton, Lukaku scored 87 goals in all competitions.
Lukaku revived himself at Inter Milan after two mediocre seasons at Manchester United. Hence, Chelsea bought him again in the summer of 2021 and so far his performances have divided fans. But there is still time for Lukaku to turn this season into a memorable one for Chelsea fans.