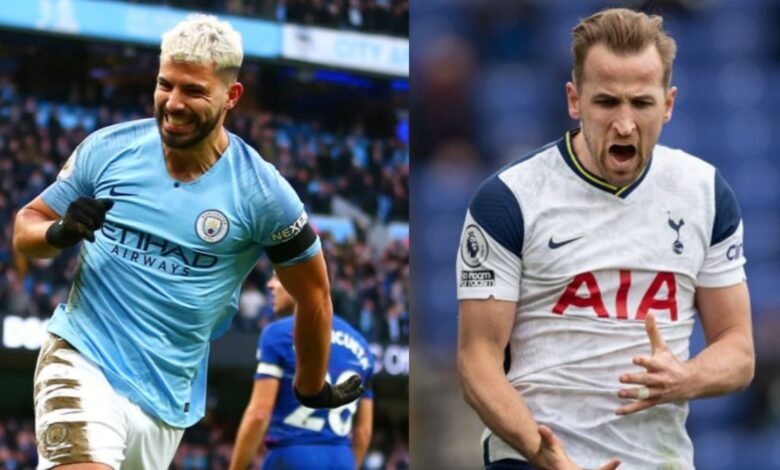 In football, a player scoring a hat-trick is usually given the match ball as a token of achievement. Great goalscorers are often ranked by the number of hat-tricks scored in their career. In this article, we will look at six players with the most hat-tricks in the Premier League.
#6 Michael Owen – 8
Owen broke into the Liverpool first team as a teenager and soon became a fan favorite. In February 1998, Owen scored three goals against Sheffield Wednesday and became the youngest player to score a hat-trick in the PL.
Seven of Owen's hat-tricks came during his tenure with Liverpool. He has scored one hat-trick for Newcastle United and two hat-tricks against the same opponent.
#5 Harry Kane – 8
The English skipper could well be at the top of this list when he hangs up his boots. All of Kane's eight hat-tricks in the Premier League have come while playing for Tottenham Hotspur.
Kane scored his first hat-trick in March 2015 in a 4-3 thriller against Leicester City. Two years later, he scored four goals against the same opponent. Kane's last hat-trick came against Southampton on 2017 Boxing Day.
#4 Thierry Henry – 8
Henry's first season at Arsenal was a decent success, but he really broke through as a world-class footballer in the 2000-01 season. In December 2000, Henry scored his first PL hat-trick for Arsenal against Leicester City. Henry's most famous hat-trick came in April 2004 against Liverpool.
Liverpool took the lead twice in the game and it looked like Arsenal's "invincibles" dream was about to end. But Henry's spectacular solo goal gave Arsenal the lead and he completed his hat-trick with a finish from close range.
#3 Robbie Fowler – 9
Fowler was the heart of Liverpool's attack in the '90s until the emergence of Owen. Fowler's first PL hat-trick came against Southampton on 30 October 1993. In September 1995, he scored four goals against Bolton Wanderers and Liverpool won 5-2. In the same season, he scored a perfect hat-trick against Arsenal.
Fowler scored three perfect hat-tricks in his career and two of those came against Southampton. He has also scored four goals in a single game twice, against Bolton Wanderers and Middlesbrough respectively. Fowler scored his last hat-trick in December 2001 while representing Leeds United.
#2 Alan Shearer – 11
The most prolific scorer in PL history has 11 hat-tricks in the Premier League, nine of which he scored while playing for Blackburn Rovers. Shearer's first PL hat-trick came against Leeds United on 23 October 1993. His favourite opposition was West Ham United, against whom he has two hat-tricks.
Shearer famously scored five goals against Sheffield Wednesday in September 1999 and Newcastle won the game 8-0. Only four other players have been able to score five goals in a single Premier League game. Shearer is an iconic figure at Newcastle and has a statue outside the stadium.
#1 Sergio Aguero – 12
In nine seasons at Manchester City, Aguero created and broke numerous goal-scoring records. Aguero has five hat-tricks against London-based clubs, including two against Chelsea. Aguero's first PL hat-trick came against Wigan Athletic on 10 September 2011. On October 3, 2015, Aguero scored five goals against Newcastle United.
He also has two four-goal hauls, against Tottenham Hotspur and Leicester City, respectively. On 20 January 2018, Aguero scored a perfect hat-trick against Newcastle United. Two years later, he broke Shearer's record by scoring a record 12th hat-trick against Aston Villa. Aguero moved to Barcelona in the summer of 2021, but he has firmly established his legacy as one of the Premier League's greatest ever forwards.