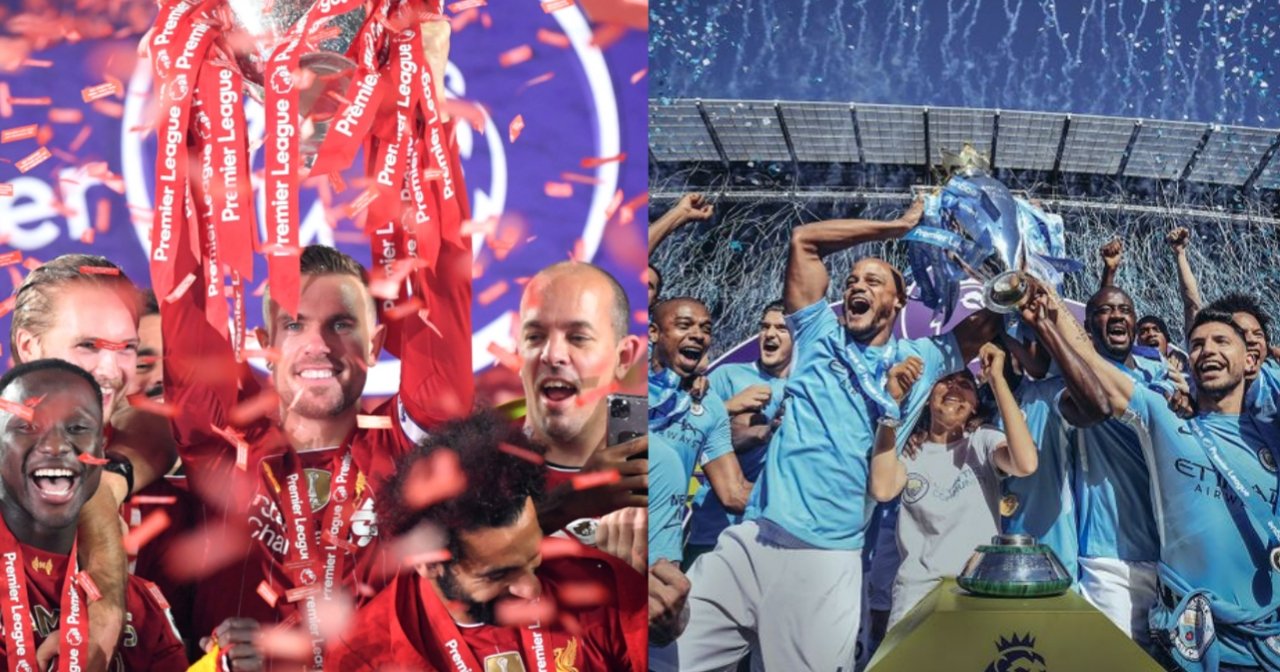 The 2020-21 EFL Cup final will be held at Wembley on Sunday with Manchester City taking on Tottenham Hotspur. Manchester City have dominated the competition in recent years as they have won four out of the last five tournaments. In this article, we will look at five teams with the most League Cup titles.
#5 Chelsea – 5
Chelsea won their first EFL Cup in 1965 by beating Leicester City 3-2 in the final. 7 years later, they finished as finalists. The Blues had to wait for 33 years to win the League Cup again when Gianluca Vialli's men beat Middlesbrough in the final. Jose Mourinho's three-year reign from 2004-07 brought two League Cup titles to Stamford Bridge.
In 2005, Chelsea beat Liverpool after an infamous own goal from Gerrard who was being linked with a transfer to Chelsea before that final. A brilliant brace from Drogba resulted in the 2007 triumph against Arsenal. Chelsea's last triumph came under Jose Mourinho again in 2015 after beating Tottenham Hotspur 2-0.
#4 Manchester United -5
United's all five triumphs in the EFL cup came under Sir Alex Ferguson. Their first triumph came in 1992 after they beat Nottingham Forest, thanks to a goal from Brian McClair. The Red Devils then won the trophy again in 2006 as Rooney and Ronaldo were on the score sheet against Wigan Atheltic.
Back to back triumphs followed in 2009 and 2010 as United first beat Spurs on Penalties and then narrowly edged out Aston Villa the next year. United's last domestic title came in 2017 when they won the League Cup under Jose Mourinho. In the past two years, they have been beaten by Manchester City in the semi-finals.
#3 Aston Villa – 5
Aston Villa proudly sits in the third position despite their status decline in the Premier League era. Villa won the competition for the first time in 1961 in a two-legged final after beating Rotherham United. They beat Norwich City 1-0 in 1975 to clinch the cup again under Ron Saunders. The 1977 EFL Cup final was won by Aston Villa after two replays against Everton.
In 1994, Villa beat favourites Manchester United 3-1 to win the cup in style after Roy's son Dean Saunders scored a brace. 1996 was the last time Aston Villa tasted silverware as they beat Leeds United 3-0 to win the Coca-Cola Cup.
#2 Manchester City – 7
Before the takeover of Manchester City by Sheikh Mansour, they had just won two League Cup titles, one in 1970 and the other in 1976. They have won five titles in the past 10 years, with three of those coming under Pep Guardiola. In 2018, Manchester City won the title against Arsenal after goals from Aguero, Kompany and David Silva.
A very controversial final followed in 2019 as Kepa famously disrespected Sarri and Manchester City won by penalties. In 2020, City won comfortably against underdogs Aston Villa to achieve a three-peat. They could win a record-equalling eighth title on Sunday if they beat Tottenham.
#1 Liverpool – 8
Liverpool have not won the EFL cup for a while now but their domination in the early '80s remains unmatched. Starting from 1981, Liverpool won four straight EFL Cup finals. In 1983, they beat arch-rivals Manchester United and in 1984 they overcame local enemies Everton to clinch the title.
During the Steven Gerrard era, Liverpool won three EFL Cup titles, with the 2003 victory coming against Manchester United. In 2012, Liverpool won a very tense final against Cardiff City that went to penalties after a 2-2 scoreline at the end of extra time. Steven Gerrard missed a penalty but Liverpool won thanks to the heroics of Pepe Reina.