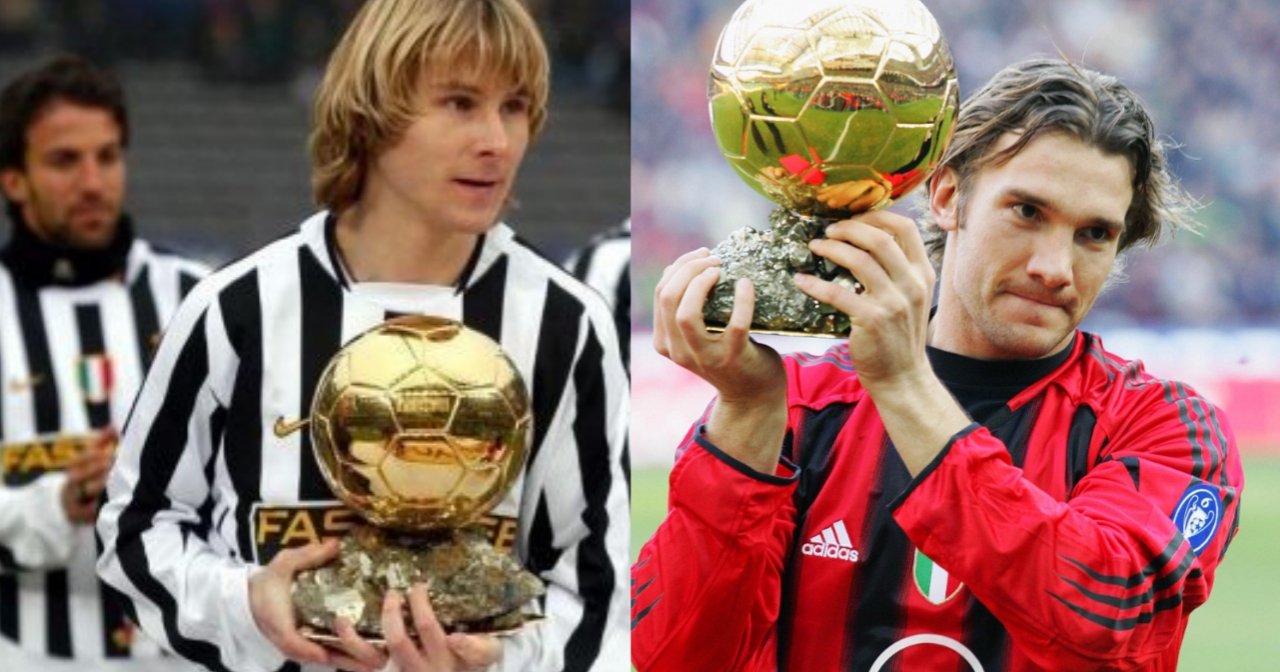 The Ballon d'Or is a prestigious annual prize awarded by France Football since 1956. Only Europeans were eligible for the award until 1994. From 1995, many South Americans and one African George Weah have won the award. The award ceremony has thrown up many surprising winners over the years. This article lists five such surprising winners of the Ballon d'Or.
#5 Mathias Sammer – 1996
Sammer won the Ballon d'Or in 1996 on the back of domestic League success with Borussia Dortmund and EURO championship with Germany. He was named the best player of EURO 1996 and this played a big role in his victory. Sammer's victory is a rarity since he is the last defensive midfielder to win the award.
Another fact was Ronaldo Nazario's immense popularity which led many to think he had the edge over Sammer. However, Sammer got 144 votes while Ronaldo Nazario got 143 votes and lost a close contest. After retiring, Sammer eon the Bundesliga as a manager and worked as a sporting director at Bayern Munich.
#4 Rivaldo – 1999
Rivaldo was such an integral part of the Barcelona team of the late 90's and scored several great goals for the Catalan club. However, his victory at the 1999 Ballon d'Or ceremony raised a few eyebrows as David Beckham had a strong claim to the prize. Beckham had won the continental treble with Manchester United and was the most marketable player in the world.
Rivaldo had won the league in 1998-99 with Barcelona and scored 23 league goals. Beckham's lack of goals comparatively probably went against him as he got only 154 votes while Rivaldo got 219 votes and won the prize. Beckham went on to have a very successful career while Rivaldo struggled for identity after leaving Barcelona in 2002.
#3 Michael Owen – 2001
A young, injury-free Michael Owen was a fearsome sight for the defenders. He was a phenomenon at Liverpool but was not the outright favourite to win the Ballon d'Or award in 2001. Owen had very heavy competition for the award as Zidane, Henry, Beckham and Rivaldo were all in contention for the award. However, too many candidates worked in Owen's favour as the votes split unevenly. 
Owen had won the cup treble of FA Cup, League Cup and UEFA Cup in the 2000-01 season. Raul who finished second was the 2001 pichichi trophy and La Liga winner with Real Madrid. 
#2 Andriy Shevchenko – 2004
Shevchenko is a certified AC Milan legend but whether he deserved the Ballon d'Or in 2004 over Deco and Ronaldinho is a question that can never have a convincing answer. AC Milan won the Serie A in 2004 while reaching the quarter-finals in the UEFA Champions League. He scored several great goals that year but was not the league or UCL top scorer.
Ronaldinho was playing on another level in his first season in Spain while his teammate Deco had reached the final of the EURO 2004 with Portugal. Deco and Ronaldinho being teammates got a similar number of votes while Shevchenko grabbed the first spot.
#1 Pavel Nedved – 2003
Pavel Nedved was a highly respected playmaker at Juventus as he possessed great vision and creativity on the pitch. In 2003, he was a UCL finalist as Juventus lost to Milan on penalties but did win the league title with Juventus. But those who saw Thierry Henry in the 2002-03 season knew that the Frenchman was something very special.
Henry arguably had the greatest ever season by a Premier League forward as he scored 24 goals and provided a staggering 20 assists. However, Henry only had the FA cup to his name and this resulted in an easy victory for Nedved.