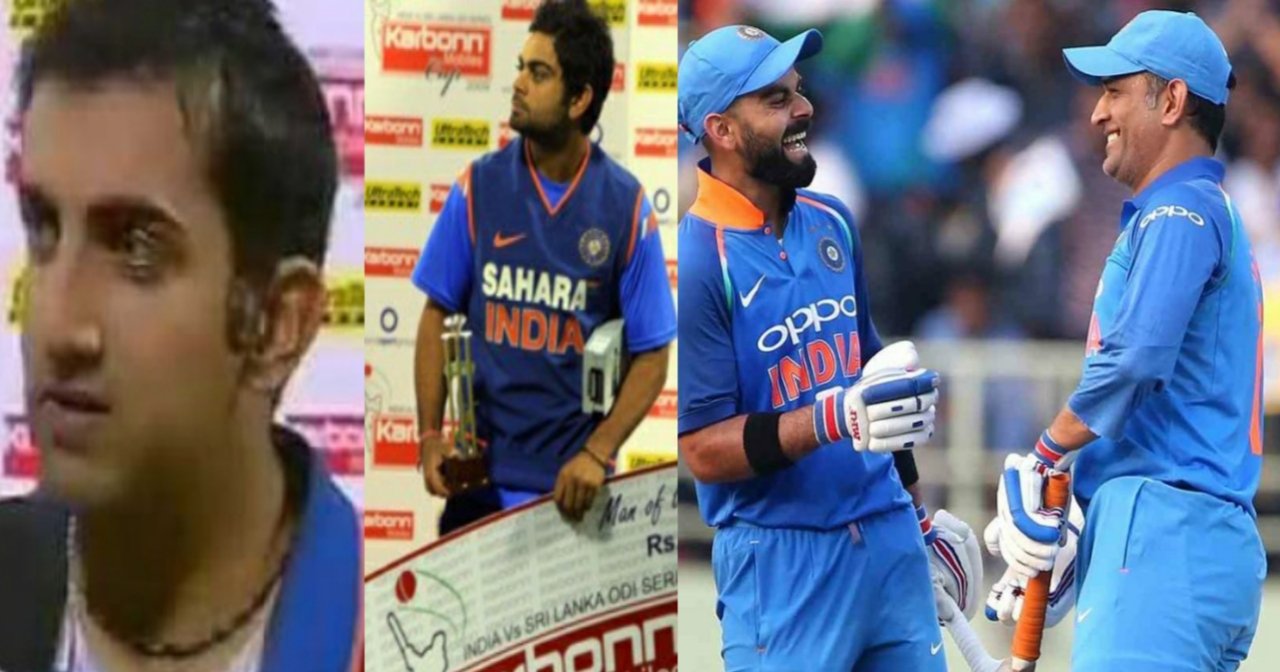 Cricket is a team sport and so it is one of those sports which will teach you to think about the whole team and not only your own performance. Over the years we have seen some unselfish acts in cricket history which not only help an individual but help you grow as a team. Team sport always teaches values that you will not learn from anywhere else.
It tells you that if you are united if you are with each other in the tough times you will be able to face the situation in a better manner. All the great teams are built on one motto and that is everybody plays for the team. When a player is playing for his team and not for his personal milestones that's when you get to see these unselfish acts in cricket. So, let's have a look at the five most unselfish acts in cricket history.
5. Javagal Srinath helping Anil Kumble taking 10 wickets
Most of the cricket fans would remember the famous Delhi Test match where Anil Kumble picked up all ten Pakistan wickets in the second innings. It was a great achievement and Kumble is only the second bowler to achieve this feat. But he wouldn't have achieved this if Srinath wouldn't have helped him.
There was a point in the game when Anil Kumble had picked up nine wickets and India needed just one more wicket to win the game and Srinath was bowling. Srinath bowled wide on purpose so that the Pakistan batsmen don't get out and Anil Kumble can get the last wicket in his next over. Fortunately, Kumble got the last wicket in his next over, or else he had to persist with these tactics for one more over but Srinath was unselfish and sacrificed the wicket for Kumble's record.
4. Mark Taylor declares on 334*
Mark Taylor, Australia's great batsman was not out on 334 at the end of the second day's play against Pakistan in 1998. Taylor had the opportunity to go big and break Sir Donald Bradman's record of 334. He even had the opportunity to break Brian Lara's record of 375 which was the highest individual score at that time.
Many people thought that Taylor should bat the next day but he declared selflessly overnight and didn't break Sir Don Bradman's record to show respect to the great man. It was a great unselfish act by Mark Taylor.
3. MS Dhoni defending a ball to allow Virat Kohli score the winning runs
In the 2014 T20 World Cup semi-final, India was chasing a big target against South Africa to reach the Final. Virat Kohli had played a brilliant knock and bought down the equation to 1 off 7 balls. MS Dhoni was on strike and he could have finished in his style by hitting a six instead he chose to block that ball and allow Kohli to score the winning runs.
In the next over, Virat Kohli smashed a boundary off the first ball and India stormed into the Finals of the 2014 T20 World Cup. It was a great gesture by MS Dhoni to encourage a player like Virat Kohli who deserved to hit the winning runs.
2. Robin Uthappa playing a selfless knock during Rohit Sharma's 264
When Rohit Sharma scored 264 against Sri Lanka it was Robin Uthappa who kept giving him strike so he could face the maximum number of balls and score the maximum number of runs. Uthappa had come in as a replacement and his spot in the team was not fixed.
He could have farmed the strike and tried to score more runs but whenever he got the strike, he took a single which allowed Rohit Sharma to set the record of 264 which still remains the highest individual ODI score.
1. Gautam Gambhir offering his Man of the Match to Virat Kohli
Gautam Gambhir has always been a team man. He will do anything for his team. India was set a target of 315 against Sri Lanka at the Eden Gardens and Gautam Gambhir and Virat Kohli put up a partnership of 224 in which Gambhir scored 150 and Kohli scored his maiden ODI century.
Gambhir was adjudged Man of the Match but during the Post Match Presentation, he requested Ravi Shastri who was the presenter to give the award to Virat Kohli who had scored his first ODI ton. It was an unbelievable gesture by the ultimate team man – Gautam Gambhir.