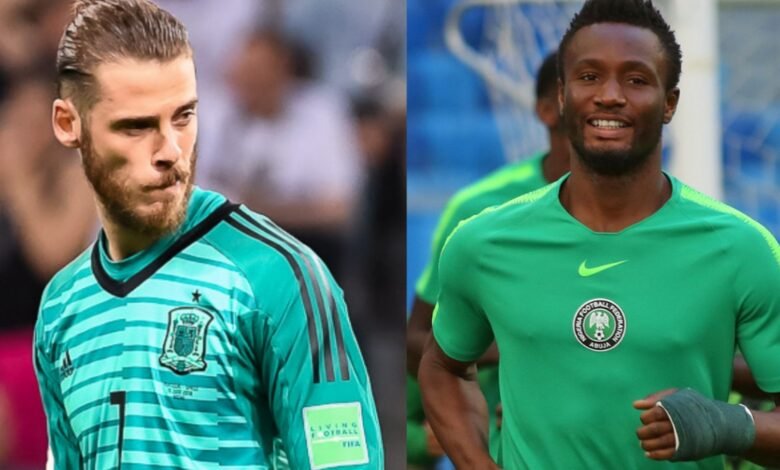 Messi leaving Barcelona has shocked the entire world, and he is yet to give a formal statement on his next club. Many reliable journalists have reported that PSG is the only option considering the deep pocket required to sign Messi. But Messi could still end up elsewhere, as crazy things have happened in the summer transfer window. In this article, we will look at five last-minute transfer failures in football.
#5 Robert Lewandowski to Blackburn Rovers
After spending his teenage years in the lower echelons of Polish football, Lewandowski finally settled at Lech Poznan. In the 2009-10 season, Poznan won the Ekstraklasa, the highest league of Poland. He also top-scored with 18 goals, and naturally many clubs were interested in signing him.
Lewandowski accepted an offer from Blackburn Rovers and was ready to travel to England. But a volcanic eruption in Iceland stopped air travel across Europe. Borussia Dortmund came in with a better offer and the rest, as they say, is history.
#4 Paul Gascoigne to Manchester United
As far as transfer failures in football go, nothing can explain Gazza's decision to join Spurs instead of Sir Alex's Manchester United. After the 1987/88 season, Gazza was the talk of the town after winning the PFA player of the year award. Ferguson himself admitted in his autobiography that Gascoigne was the most talented English player he has seen.
In the summer of 1988, Ferguson went for a holiday after Gazza assured him that he would be in Old Trafford next season. While Ferguson was on holiday, Spurs bought Gazza's parents a house, and this move swung the deal. Years later, Gazza admitted that he committed a grave mistake by joining Tottenham instead of United.
#3 John Obi Mikel to Manchester United
Obi Mikel's move as a teenager to Chelsea was a subject of huge controversy that shook English football. In the summer of 2005, United announced that they had directly struck a deal with Mikel without the involvement of player's agents. He was also announced formally in a press conference, where he was seen holding the number 21 United shirt.
At that time, Mikel was playing for Lyn, a Norwegian football club. He suddenly went missing during a Norwegian Cup game and a few days later emerged in London. Chelsea released a video with Mikel accusing United of brainwashing him in the absence of his agents. This lengthy soap opera continued for one year before Chelsea finalized a deal with United and signed Mikel in 2006.
#2 Alfredo Di Stefano to Barcelona
The mother of all transfer failures in football happened in 1952 as Barcelona and Real Madrid fiercely fought for the rights to sign Di Stefano. Real Madrid agreed to play Colombian club Millonarios 150 million Italian lira for Di Stefano. But Millonarios was not affiliated with FIFA.
River Plate was the last FIFA affiliated club to have held Di Stefano's rights. Hence, Barcelona struck a deal with River Plate and claimed Di Stefano belonged to them. The lengthy saga needed a mediator to settle things and finally, in 1953, Di Stefano joined Real Madrid.
#1 David de Gea to Real Madrid
Among last-minute transfer failures in football, de Gea's transfer saga quite literally went until the very last second of the transfer deadline day. In 2015, On the very last day of La Liga's transfer window, Madrid and United agreed to swap Keylor Navas and David de Gea.
The paperwork was done very quickly and Manchester United registered Navas in the FIFA electronic TMS system. However. Madrid claimed they received United's documentation two minutes after the transfer window closed, and de Gea remained at United.