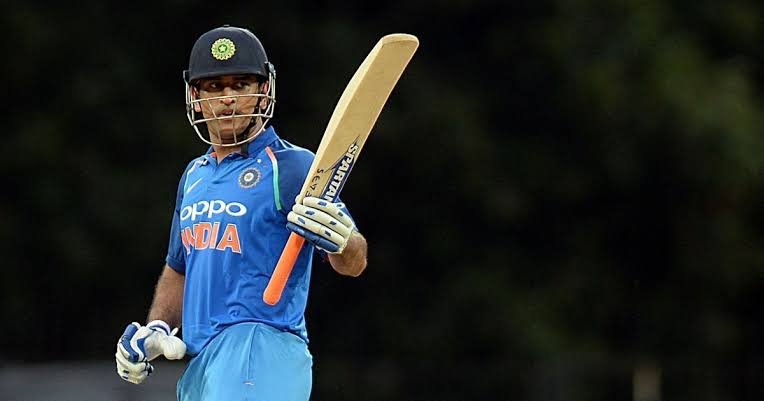 Former Indian team captain Mahendra Singh Dhoni suddenly announced his retirement from international cricket on 15th August. Following his footsteps, his teammate and close friend Suresh Raina also decided to hang up his boots.
Both players will now only play in the IPL for Chennai Super Kings. MS Dhoni had achieved unbelievable records to his name in international cricket. He led the Indian team to the T20 World Cup in 2007, ICC World Cup in 2011, and ICC Champions Trophy in 2013.
Speaking of Dhoni's greatness, many veteran players and cricket fans have urged BCCI to organize a grand farewell match for Dhoni. However, it is unlikely that the Ranchi-based wicket-keeper batsman would consider coming out of retirement only for a farewell match.
Indian Prime Minister Narendra Modi closely follows sports and he saluted MS Dhoni for his incredible cricketing career by writing a special letter to the former Indian skipper. Modi hoped that the second innings of Dhoni is much more enjoyable for him and his family.
He also highlighted how Dhoni sported different hairstyles throughout his career, but his calm head helped him achieve big things in his profession. Modi felt that this quality should be inculcated by every young man of India.
The honorable Prime Minister then wrote about the 2011 ICC World Cup, where a special innings from Dhoni helped India defeat Sri Lanka. There was also a reference of how 130 Crore people of India believed in Dhoni. Modi also lauded Dhoni because he did not have a good educational background nor he belonged to a rich family. Still, he became a big name in the world.
Lastly, he referred to CSK's 2018 title win and highlighted how a vintage MS Dhoni spent time in enjoying with his daughter Ziva instead of celebrating the team's win. Here's how Twitter reacted to this letter from Modiji to Dhoni.
PM Modi to Mahendra Singh Dhoni "you have been one of the important illustrations of the spirit of New India where family name does not make young people's destiny but they make their own names and their own destinies."

— Akhilesh Sharma (@akhileshsharma1) August 20, 2020
💛💛

I remember seeing a picture of u playing with your daughter when other were celebrating victory in a particular tournament
That was vintage

Says PM Narendra Modi

Credit: Dhoni Bhakta from IG pic.twitter.com/tQ3alZ8cf4

— Poudel Sagar (@Poudelsagar518) August 20, 2020
PM Modi mentioned everything in detail about MSD..

His Stats, Victories, How he grown up from middle class, Army forces, Family, and ended with 'Vintage Dhoni' 💛😋💥!!#Dhoni

— Vidhu1929 (@Vidyadhar_R) August 20, 2020
"Where we come from doesn't matter as long as we know where we are headed"
PM Modi to MS Dhoni ❤️ pic.twitter.com/GMgKquWJ8I

— Ramkrishna Goswami 🇮🇳 (@lovelyram2020) August 20, 2020
"No matter what hairstyle you sported, your calm head remained the same in victory or defeat, which is a very important lesson for every youth" – Narendra Modi#MSDhoni • @MSDhoni • #Dhoni

— Raam verma (@rk2002verma) August 20, 2020
🙏🏻🙏🏻

— Sakshi Singh 🇮🇳❤️ (@SaakshiSRawat) August 20, 2020
An Artist,Soldier and Sportsperson what they crave for is appreciation, that their hard work and sacrifice is getting noticed and appreciated by everyone.thanks PM @narendramodi for your appreciation and good wishes. pic.twitter.com/T0naCT7mO7

— Mahendra Singh Dhoni (@msdhoni) August 20, 2020