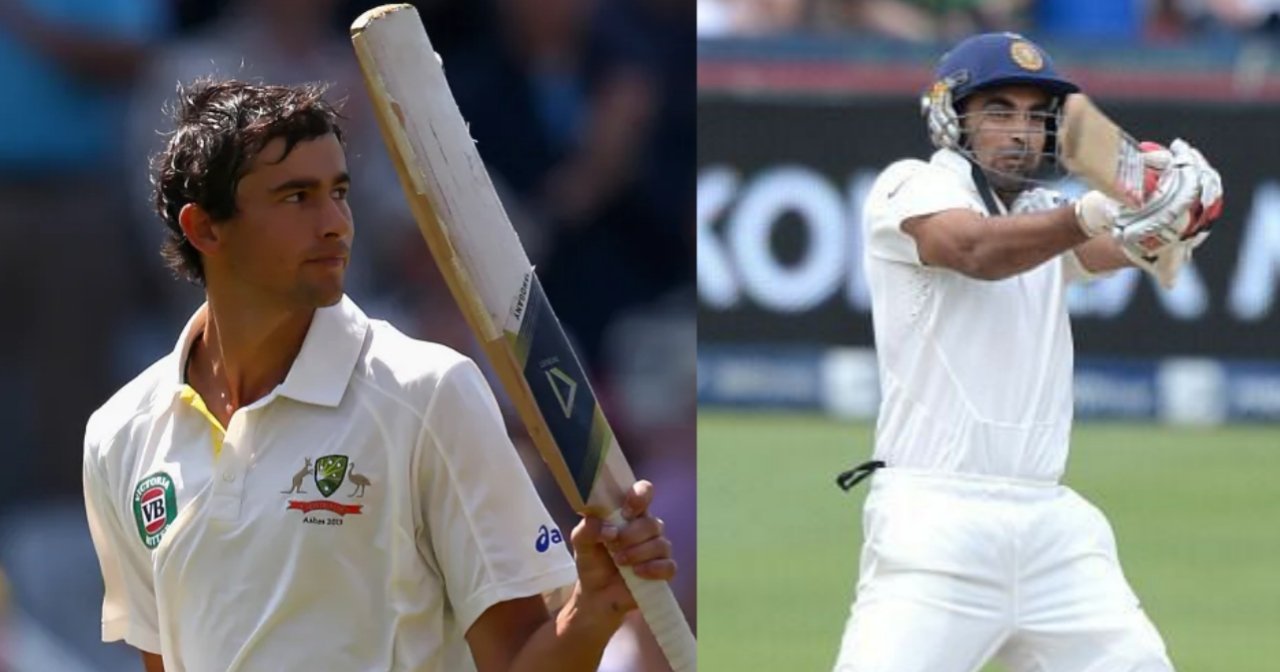 Earlier when the No.9,10 and 11 batsmen used to come out to bat the openers of the opposition team would start thinking about their batting because they knew it would be their turn to bat in a matter of 10-15 balls. But now the tables have turned. Most of the No.9 and No.10 batsmen are way better than they used to be as most of them have Test centuries to their name. Even No.11 has the potential to hang in there for at least some time.
There have been instances when the No.11 batsman has built partnerships with another batsman and frustrated the opposition team. Nowadays the tailenders have the ability to score the quick 25-30 runs which can change the game. There are a few No.11 batsman who has scored big and troubled the opposition team. So, let's have a look at the top five highest scores by a number 11 batsman in Test cricket.
5. Richard Collinge – 68* vs Pakistan
Richard Collinge who was a left-arm fast bowler is fifth on the list with his score of 68 not out against Pakistan. Pakistan batted first in this game and scored 402 before they got bowled out. In reply, New Zealand was in trouble at 251-9 and it seemed as if they would concede a 100+ lead.
But Richard Collinge hung in with Brian Hastings who scored his century and on the other end, even Richard Collinge scored a half-century. Brian got out on 110 as New Zealand got on par with Pakistan's 402. As it turned out the No.11 batsman Richard Colling remained not out on 68.
4. Zaheer Khan – 75 vs Bangladesh
Zaheer Khan who played 92 Test matches is fourth on the list with a score of 75 against Bangladesh in 2004. Bangladesh batted first and got bowled out for 184. India had already got a huge lead as their ninth wicket fell on 393. But Zaheer Khan batted with Sachin Tendulkar to put up 133 run partnership as Khan went on to score a half-century.
Zaheer Khan got out on 75 off 115 balls with ten fours and two sixes while Sachin Tendulkar remained not out on 248 at the other end. Zaheer Khan above No.11 quite a few times in his career but couldn't cross his highest score 75.
3. James Anderson – 81 vs India
James Anderson who has raised the ball 30 times after taking a five-wicket-haul has raised his bat only once when he scored his maiden Test fifty against India. India batted first and scored 457 and in reply England was in trouble at 298-9. James Anderson joined Joe Root and both of them put together a 198-run partnership for the 10th wicket.
Joe Root reached his century and 150 while James Anderson reached his maiden Test fifty. He got out on 81 off 130 balls with 17 fours in his knock. Anderson was the second-highest scorer in England's innings after Joe Root being the highest.
2. Tino Best – 95 vs England
Tino Best who has played 25 Tests for West Indies is second on the list with the highest score of 95. West Indies was batting first and they had lost their ninth wicket for 283. It seemed as if they would get bowled out below 300 but Tino Best put up a partnership with their wicket-keeper Dinesh Ramdin.
Ramdin went on to score his century but Best missed his century by just five runs. He was dismissed on 95 off 112 balls with 14 fours and one six. West Indies went on to score 426 from 283-9.
1. Ashton Agar – 98 vs England
Ashton Agar who was making his debut in the first match of the 2013 Ashes came into bat at 117-9 as the Australians were trailing by 98 runs in the first innings. Ashton Agar smashed 98 off just 101 balls with 12 fours and two sixes as Australia took a lead of 65 runs in the first innings.
Ashton Agar had put up a partnership with the late Phil Hughes who remained not out on 81. Agar was the talk of the town after that knock and now he is considered as a bowling all-rounder in the Australian white-ball teams. Agar's 98 still is the highest score by any No.11 in Test cricket.