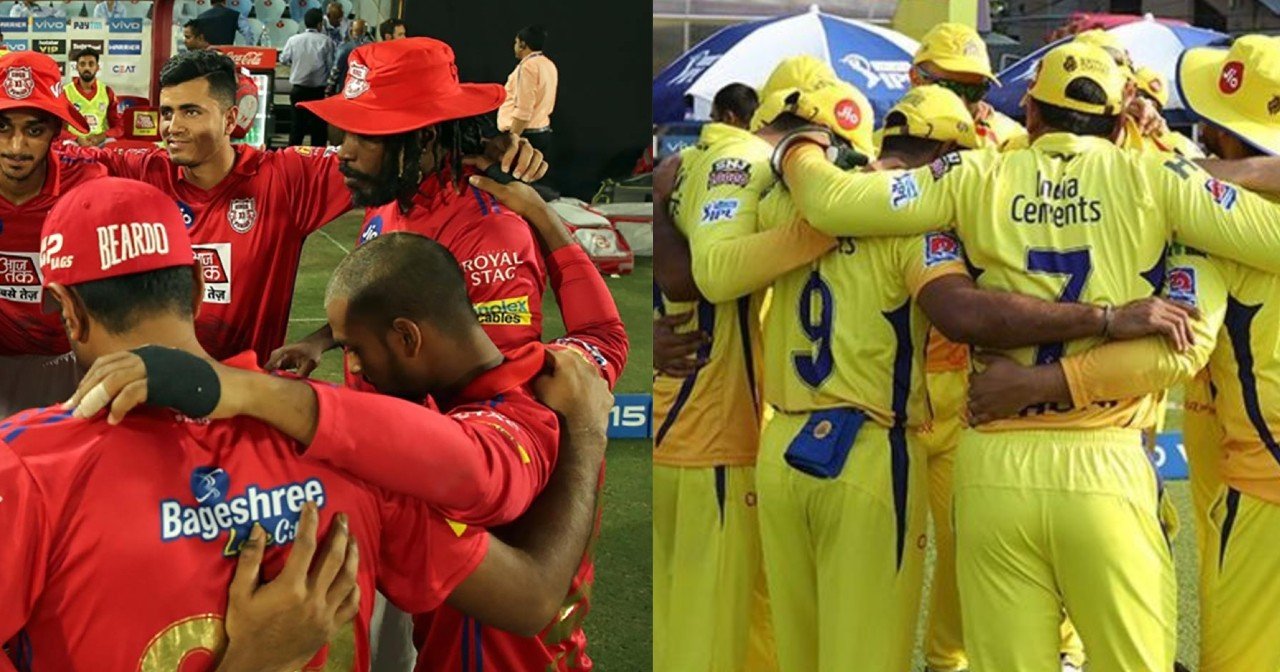 While individual performances don't matter much in a team game, centuries are always of huge importance in IPL because more often than not, when you score a century, you put your team on the driving seat.
Despite the fact that three figure individual scores are quite rare in T20 cricket, there have been a number of centuries scored in IPL over the years, including three of them in the ongoing season as well.
Here are the 5 teams which have scored the most no. of centuries in the history of IPL –
#1 RCB (13 hundreds)
RCB has not won a single IPL trophy in the 12-year history of the tournament, but their batsmen have always put on some magical individual performances, particularly three of them – Virat Kohli, AB de Villiers and Chris Gayle.
Kohli and Gayle have scored 10 IPL hundreds together for RCB. Although Gayle is not there at RCB anymore and now plays for Kings XI Punjab, Kohli and De Villiers are still there and are carrying the RCB batting line-up with utmost efficiency.
Even in IPL 2020, most of the games that RCB has won, Kohli and De Villiers have had a huge role to play in that with the bat.
#2 Kings XI Punjab (13 centuries)
Kings XI Punjab is another team like RCB which has not won an IPL trophy yet, but has a lot to show for in terms of the individual performances that their batsmen have put on over the years.
KXIP has had some great players playing for them in the past including Chris Gayle, Virender Sehwag, Hashim Amla and David Miller and all of them scored hundreds for KXIP at the peak of their careers.
Even Wriddhiman Saha scored a hundred for KXIP in 2014 and he did it in the final of the IPL, however KXIP still ended up getting beaten in that game at the hands of KKR.
#Delhi Capitals (9 centuries)
Delhi Capitals (earlier Daredevils) also secured the services of some fantastic T20 players in the past including the former Indian opener Virender Sehwag, the current RCB talisman AB de Villiers, the current SRH captain David Warner and the former England captain Kevin Pietersen, but they never performed collectively as a unit even though all the above mentioned players scored centuries for them in different seasons.
Delhi has still got a couple of IPL centurions in their squad in the form of Shikhar Dhawan and Rishabh Pant.
#4 Chennai Super Kings (8 centuries)
CSK has been the most consistent team in the history of IPL, but they are no. 4 on the list of individual centuries and that again testifies the fact that collective performances always matter more in a team game than the individual performances.
Most of the IPL centurions for CSK are their top order players which include two of their most prolific openers Michael Hussey and Shane Watson and two of their consistent Indian players in the past – Suresh Raina and Murali Vijay.
Hussey, although he was mostly an opener for CSK, scored his first IPL hundred batting in the middle order.
#5 Rajasthan Royals (6 centuries)
Rajasthan Royals were the first ever champions of the IPL and although they have never looked like a strong force in the tournament after that, they have had the likes of Shane Watson and Ajinkya Rahane at the top of the order who always performed consistently for them and scored hundreds.
However, neither Watson nor Rahane is a part of the Rajasthan Royals set-up anymore as the two of them now play for Chennai Super Kings (CSK) and Delhi Capitals respectively.