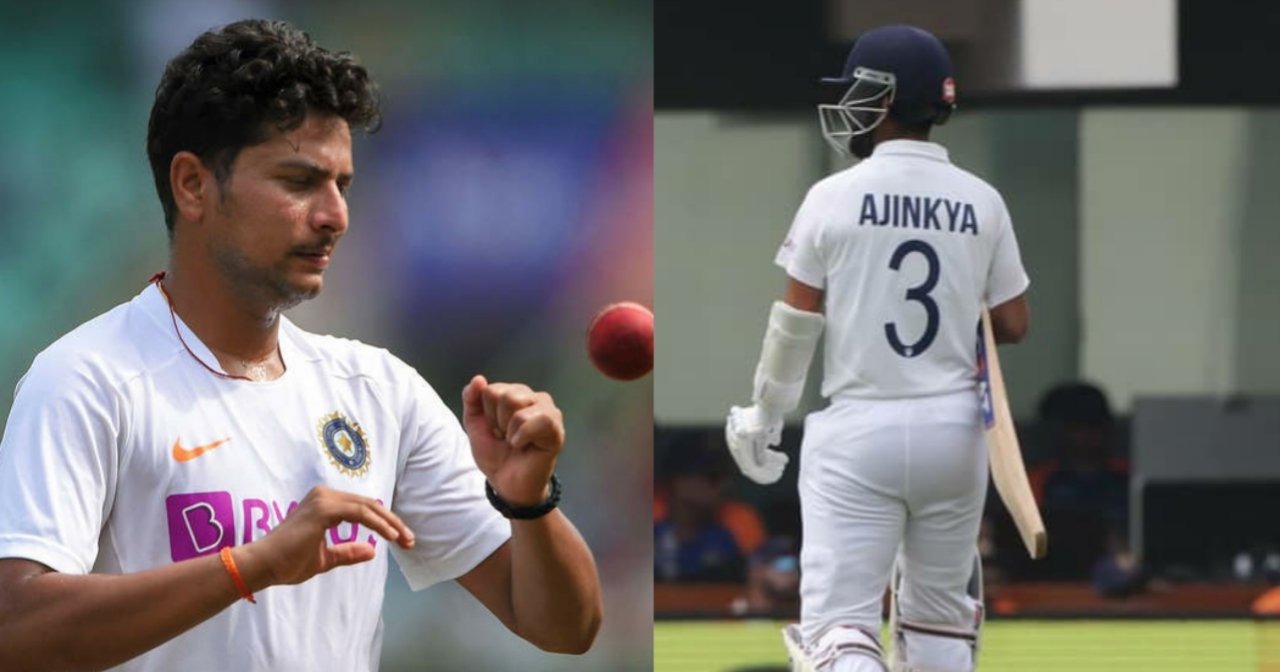 Hosts Team India suffered a crushing 227-run defeat at the hands of a rampant England side. This is the visitors' sixth consecutive Test win away from home and are brimming with confidence under the able leadership of Joe Root.
The England skipper has been absolutely phenomenal as he replicated his sensational form in Sri Lanka in India as well, scoring a double hundred in Chennai. England's mammoth first-innings score of 578 was just too much for Team India as they ended up giving a 241-run lead.
Everyone was doubting England's intention of not declaring in the second innings. But all hopes for Team India to draw the Test were shattered by James Anderson and Jack Leach.
Indian skipper Virat Kohli and the team management will need to make a few changes to their playing XI if they want to make a serious comeback in the Test series. Here is the strongest possible XI for Team India ahead of the second Test in Chennai.
Openers: Shubman Gill and Rohit Sharma
Shubman Gill has had a brilliant start to his Test career and in just four Tests he already has three half-centuries. He threw his wicket away in the first innings while he was cleaned up by an absolute beauty by James Anderson in the second. He will need to convert his starts into a big score as soon as possible to help Team India post a huge total.
Rohit Sharma has been going through somewhat of a form slump as he has only one fifty-plus score in the past seven innings in Test cricket. While Team India still believe he is their best bet at the top of the order, the opener will need to perform for giving his side the advantage in the second Test.
Middle Order: Cheteshwar Pujara, Virat Kohli (c), Ajinkya Rahane, Rishabh Pant (wk)
Cheteshwar Pujara had a fine Test as he was playing well in the first innings, getting dismissed in an unfortunate manner. He was undone by a beauty again in the second and will be keen to play a marathon knock in the next Test.
Virat Kohli finally seemed to be back in form through his 72 runs in the second innings. He will be keen to score a big hundred and help his team get back in the series with a win.
Ajinkya Rahane has had a bad patch of form ever since his Boxing Day Test hundred. He will need to get back in the form and score consistently to help India stage a comeback.
Rishabh Pant showed in the first innings exactly what he is capable of with a brilliant 91. He will have the license to play the same way and hopefully bring up his first Test hundred in India.
All-Rounders: Washington Sundar, Ravichandran Ashwin
Washington Sundar batted superbly in the first innings with an unbeaten 85*. But he would also like to be more consistent with the ball. His innings with the bat has probably saved his place in the team.
Ravichandran Ashwin is arguably India's most important bowler in these conditions. He picked up a six-wicket haul in the second innings but will be hungry to win the game for Team India.
Bowlers: Kuldeep Yadav, Ishant Sharma, Jasprit Bumrah
Kuldeep Yadav has not played a Test match for the past two years. Surely now that Team India have lost the first Test, it is high time that his variation needs to be involved in Team India's plans.
Ishant Sharma reached his 300th Test wicket in the last game. He will be motivated to help them win the second Test and get Team India back in the series.