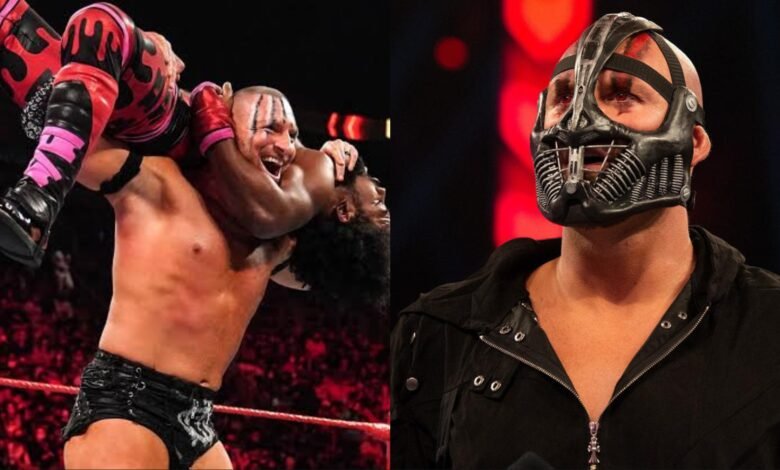 T-Bar has been in the WWE for a long time. He wrestled under the name 'Dominik Dijakovic' in NXT. T-Bar wrestled a series of excellent matches with the likes of Keith Lee and Adam Cole in NXT. He was called-up to the main roster with the group 'Retribution' under Mustafa Ali's leadership. This led to him being rebranded as 'T-Bar'. Retribution was soon disbanded, but the name stuck with him.
He formed a tag-team with fellow Retribution member Mace, to poor results. He has rarely appeared on RAW, and mainly wrestles on WWE Main Event. Here are all the facts about the superstar that you need to know.
1. T-Bar's Age
Keep on keepin' on.

— T-BAR (@TBARRetribution) July 19, 2022
He was born on April 23, 1987 in  Lunenburg, Massachusetts. As of August 2022, he is 35 years and 3 months old.
2. Height
According to WWE, T-Bar is billed at 6 ft 7 (201 cm) and weighs 270 lbs, which is equal to 122.47 kgs.
3. List of Championship wins
T-Bar hasn't won any championship in WWE yet. He has been incredibly underutilized by the WWE. After Retribution imploded, Mace and T-bar showed signs of joining the Hurt Business. However it didn't pan out, and he has been wrestling mostly on WWE Main Event since. T-Bar challenged for various titles numerous times, but was unsuccessful at winning one.
4. T-Bar's Real Name
I sense something, a presence I've not felt since…

— T-BAR (@TBARRetribution) August 6, 2022
T-Bar has undergone numerous name changes in his wrestling career. His real name is Christopher James Dijak. He started wrestling under the name Donovan Dijak. After going to NXT, he changed his name to Dominik Dijakovic. When he was called up to the main roster in Retribution, he underwent another name change- this time becoming T-bar.
5. Athletic Background
Dijakovic was a standout three-sport athlete at Lunenburg High School. He excelled in football specifically, and was named '2005 Sentinel & Enterprise Male Scholar Athlete of the Year'. He was also selected as the team MVP in his senior season.