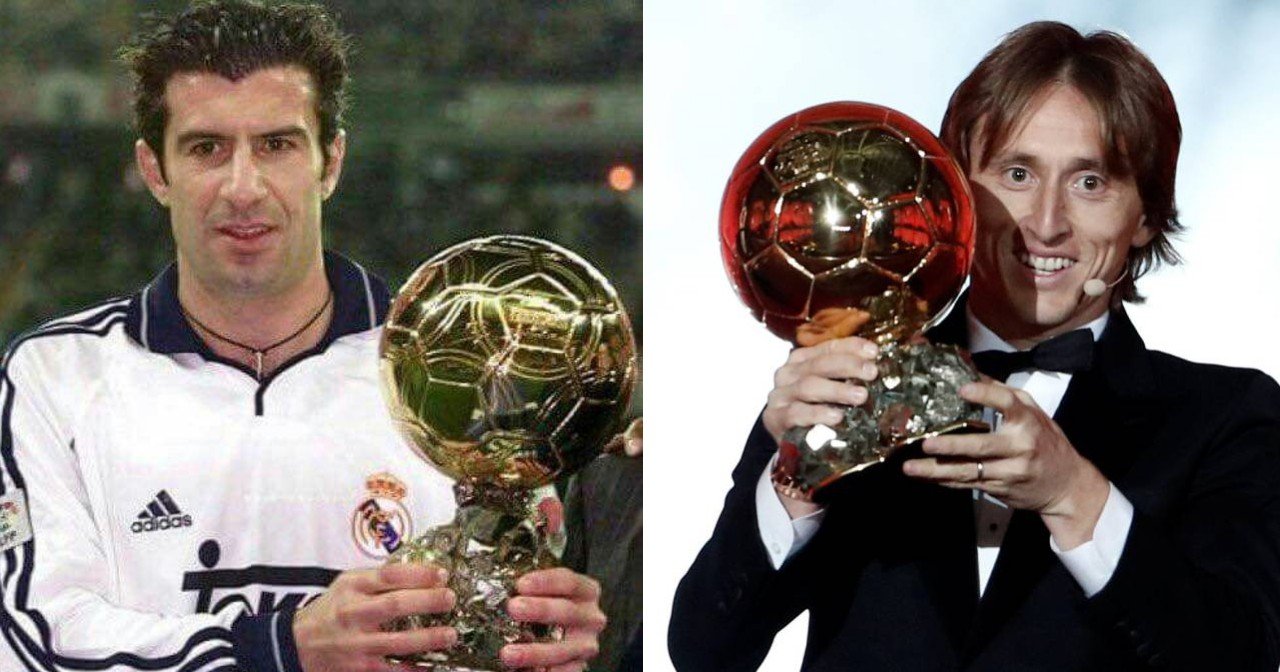 Ballon d'Or is the biggest form of an individual award in football that transcends the status of a footballer to the top of the world for a particular year. In order to attain this prestigious award, one has to go through the blazes to exert his superiority.
Though there have been several controversial decisions previously which have raked the football roster, yet the nominations are hard to come by. Only a premium brand of football from an elite-class footballer can earn you the status and it is a flickering glory unless the world is enthralled by you.
Cristiano Ronaldo and Lionel Messi have showcased exemplary class to defy the odds and win the trophy on repeated occasions. However, excluding the last decade's duopoly between Messi and Ronaldo, there have also been players who have razed through the green patch with a burning brand of football, leaving behind an indelible legacy.
We will look at the Ballon d'Or winners from Real Madrid who has rocked and rolled in the grandest stage of football for a solitary year or a continued period, stamping their footballing brilliance over the world.
1. Alfredo Di Stefano – 1957 and 1959
Di Stefano is one of the most notable players to have ever graced Bernabeu, though in an extremely controversial fashion. Not only did he turn into an absolute beast plying his trade for Real Madrid, however, but his finesse as an attacking force also left the defenders reeling.
The Argentine sensation smashed 216 goals from 282 games from Real Madrid that included the sensational hat-trick against Barcelona. His dominance rose to unparalleled prominence in 1957 and 1959 where he capped the years with Ballon d'Ors for an unforgettable showdown.
2. Raymond Kopa – 1958
The French footballer was definitely a class apart in a star-studded Real Madrid side which was led by Di Stefano. Kopa was a bubble of rebellion against the others, playing his free-flow brand of football, leaving his opposition in a lot of pain.
Though his numbers weren't as great as his contemporaries, he still managed to blast 24 goals from 79 matches at Saint Bernabeu. He was an exquisite game-maker and his assists were equally notable like his strikes.
3. Luis Figo – 2000
The Portuguese skipper at that point in time showed it to the world, that why he was one of the best footballers in Europe. His swiveling prances that left the defenders rolling left and right were an absolutely treat for the eyes.
He scored 38 goals from 164 appearances that set him apart from others. He was a leader in the Real midfield who crafted countless opportunities for others to hammer home.
4. Ronaldo Luis Nazario De Lima – 2002
Kahn was the superior being in 2002 World Cup but the man who picked him twice in the World Cup in a span of a few minutes was none other than Ronaldo. His adept touches, his sensational dribbling, his sumptuous first touches and those thunderous strikes, summed up the excellence of the Brazilian striker.
In his five-year span for Madrid, he played 127 games that saw him smashing 83 goals. Countless injuries plagued his career that brought a hapless halt to his career.
5. Fabio Cannavaro – 2006
It is a rare spectacle that a defender makes the dash for this prestigious award and in 2006, such was the monumental presence of Cannavaro that he outclassed world-class strikers to notch up the prestigious award.
His towering physique, opportune tackles and phenomenal aerial tussles were unparalleled. His timely invasion of the attackers from the back that saw him winning a lion's share of the tackles he made, were hardly emulated by others in that era.
6. Cristiano Ronaldo – 2013, 2014, 2016 and 2017
The second Portuguese star to make it big in the individual extravaganza was none other than Cristiano Ronaldo. The marksman from Portugal already won the Ballon d'Or for Manchester United once before arriving at Real Madrid and his arrival was heralded by a resonating performance.
He scored a staggering 311 goals from 292 games for Real that was preceded by 84 from 196 appearances for Manchester United. He is deemed as a football God and the way he has run rings around his opponents until date has been nothing short of spectacular.
7. Luka Modric – 2018
The Croatian skipper was nothing short of a wonder in the 2018 World Cup. He is not the magic that everyone hopes a legend to be, however, he is a simple player who knows to execute the rudimentaries of football with clinical precision.
He is an ideal game-maker that has seen grabbing 239 starts for Real and master the art of leading Croatia to uncharted lands at the World Stage. The year 2018 saw him rising to unparalleled prominence against giants of the sport.