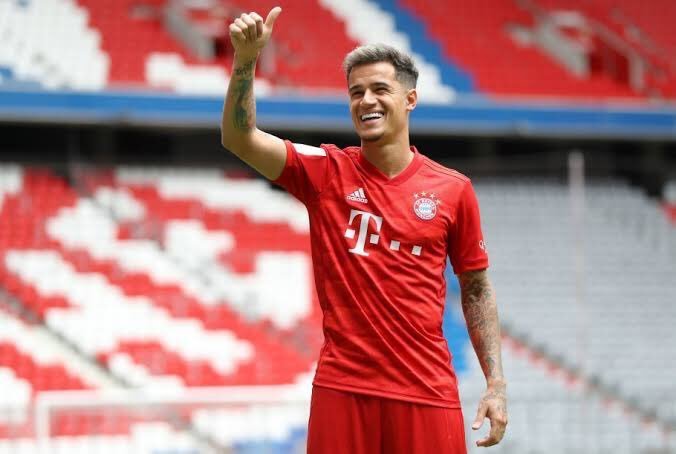 As one of the most thrilling European nights unfolded in Lisbon, Bayern Munich pipped Paris Saint Germain by a solitary goal to notch up the 2020 UEFA Champions League. Manuel Neuer was the man who kept Bayern afloat in the game with several crucial saves right until the dying embers.
The game started on a scrappy note as both the teams started hammering the ball around aimlessly in every corner of the park without really able to penetrate each other's defence. PSG managed their first chance of the night as Mbappe slipped in a brilliant delivery for Neymar who took a shot on a half turn only to be saved by Neuer twice in a span of five seconds.
Bayern's response to the French stalwarts was swift as Lewandowski pulled off an inhuman turn within the flash of an eye and dazzled the woodwork past a beaten Navas only to see the ball fizzle out for a goalkick.
Much to the dismay of Hansi Flick, he was compelled to introduce an injured Nicolas Sule on for Jerome Boateng who started hobbling around the half hour mark with a scathed knee. The Germans were fortunate enough to escape the vice of trailing in the first half as Mbappe with all the time in the world, bundled a meek shot right down the throat of Neuer.
Despite the first half being an absolute cracker, the second half was owned by Bayern. Though it took the German champions an hour to rattle the impasse, it came through what one would call an absolutely gilt-edged finish. Joshua Kimmich whipped in a lovely cross right on Coman's head and the French winger slammed the ball home from point-blank range, leaving a thousand French hearts aching.
Neuer pulled off another save as Mbappe made another stunning run in the penalty box only to be denied by the German skipper from what seemed to be the closest that PSG came to scoring.
After ninety minutes of see-saw battle that witnessed both the teams gifting us a fine brand of football, Bayern Munich were deservedly the champions of Europe who went on to win the tournament without a single defeat. This was their sixth Champions League trophy that made them third alongside Liverpool in the contest to the highest number of Championships with Real Madrid and AC Milan only holding more.
As Bayern notched up the UCL, Twitter exploded in greeting the powerhouse of European football. We will sneak a peek into the best tweets of the night.
"When You Have To Catch Up With Neymar & Mbappe." 💨

The Reactions Says It All.. 🤣 #UCLFinal2020 pic.twitter.com/KUDcbsAEre

— CR7 BOY (@Rono7fan) August 23, 2020
11,285 people are currently watching the wrong Champions League final… #PSGBayern #UCLFinal2020 pic.twitter.com/6LGga4F8BN

— Conor (@conorsvan1) August 23, 2020
The neymar, mbappe and di maria we saw against Bayern#UCLFinal2020 pic.twitter.com/LELiVBpc2r

— CHaRLaMaGNe (@theaihevba) August 23, 2020
PSG actually need to question why they even have Kehrer up against Coman on this left wing, have they not seen what he done to him at Schalke??? 🤣🤣🤣#PSGBayern

#UCLFinal2020 pic.twitter.com/oV1fQh645C— Mishaq (@Mishaq__) August 23, 2020
Manuel Neuer might just be the best keeper ever

He is the best sweeper keeper I've seen play, with elite distribution, & saves pens too

He has stunning reflexes to say the least, pulling off the most unlikely saves

Won every trophy & still elite at 34.#UCLFinal2020 #Bayern pic.twitter.com/Pm7MAEYbMP

— KS (@sheth_happens) August 23, 2020
Coutinho has won more trophies than Liverpool since he left them. Can we rest now? #UCLFinal2020 #UCLfinal pic.twitter.com/JMjuHbb9F6

— Yk of Mars (@MonsieurYinka) August 23, 2020
Bayern become the first in history to win 11 straight #UCL matches + the first to have a 100% winning record in a single campaign.

21 straight wins in all comps to end the season. World's best. #UCLFinal2020 👏 pic.twitter.com/nvfqk2u7sG

— Adriano Del Monte (@adriandelmonte) August 23, 2020
Bayern win. A brilliant TEAM with and without the ball. Well deserved. #UCLFinal2020

— Robbie Mustoe (@robbiemustoe) August 23, 2020
Barcelona now have to pay Liverpool £5m in add ons as Coutinho has won the Champions League 😂 pic.twitter.com/hvDI1UeG9P

— FootballFunnys (@FootballFunnnys) August 23, 2020