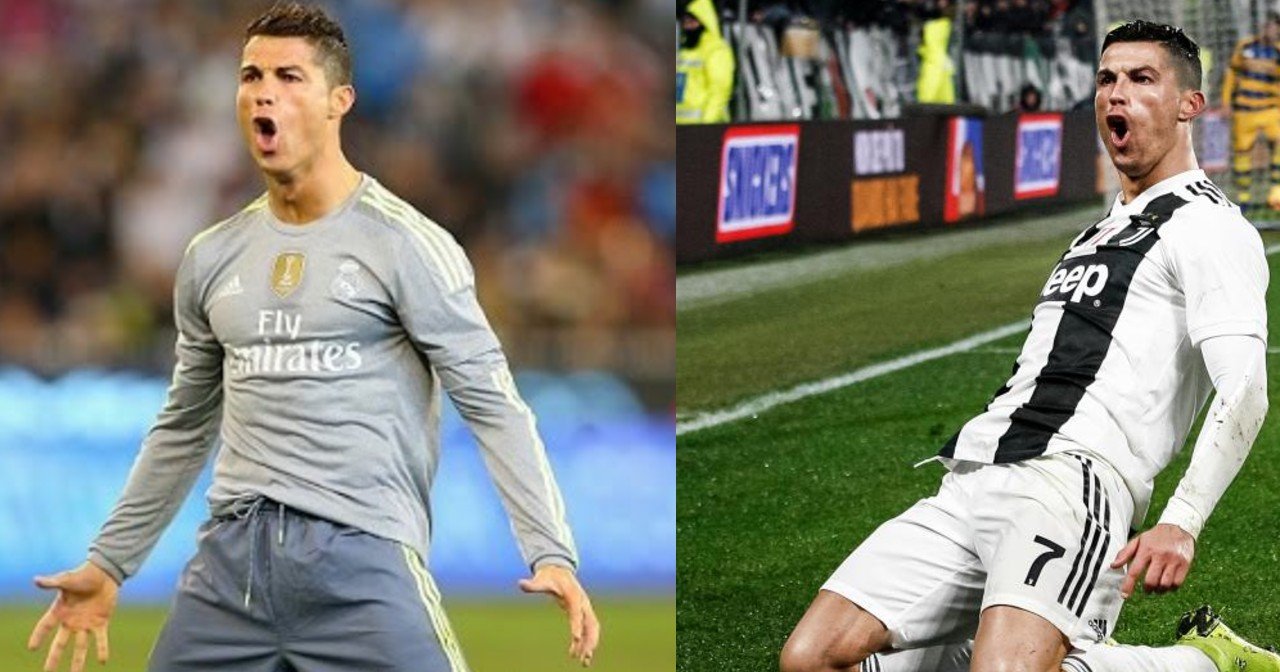 Cristiano Ronaldo has been the quintessential form of fitness and hyperactivity on the pitch right since his very inception to the sport. From being a blistering winger at Manchester United, he eventually transformed himself into a menacing striker who disrupted countless rearguards with a brand of supreme run or even thunderous strikes from the yonder.
Winger or striker, Ronaldo has been the inspiration for countless people in whatever incarnation he is. His godly dribbles, his confident dance with the defenders, his mesmerizing brilliance with the ball, his leadership in the field, his towering commandments as the main marksman sets him ablaze with an invisible fire that makes Ronaldo the very best that he is.
We will be looking at five seasons in which Cristiano Ronaldo went on to blast the highest number of goals in the prolonged span of his glittering career.
2015-16: 62 goals
Cristiano Ronaldo was on fire in 2015 that saw him stitching together all the pieces of Real Madrid. In La Liga, he played 36 games in which he managed to smash 35 goals and strung 11 assists. Out of these 35 goals, 6 were from the dreaded spot. In UEFA Champions League he smashed 16 goals from 12 games and squared off 4 assists. He seemed a bit reticent in UEFA Euro Championship and yet managed to smash 3 goals from 7 games.
In international friendlies, he managed to hammer home 3 goals from 3 games while in Euro Qualifiers, he carved the net open a staggering 5 times from 6 games. That season saw him carving 62 goals from 64 matches and stringing 17 assists.
2014-15: 61 goals
Despite scoring a goal less in 2014, Ronaldo was a lot more dominant in that year. From 35 La Liga appearances, he scored 48 netters while he was able to tee up 16 assists. UEFA Champions League saw him blasting 10 thunderous strikes into the back of the net. From the 2 Copa Del Rey appearances, he managed to score a solitary goal. In UEFA Super Cup, he smashed two goals that saw Real lifting it hammer and tongs.
In Supercopa De Espana and the international friendly that he played in that year saw him scoring no goals at all. The season saw him piling up 61 goals from 53 games which also included 19 assists.
2011-12: 57 goals
The number of competitions in 2011 was pretty less for Ronaldo and Real Madrid and the number of goals he still managed to score was absolutely overwhelming. From 50 games, he managed to blast home 57 netters and string together 14 assists. He played 38 La Liga games that saw him scorching home 46 finishes and 11 assists. He managed to chronicle 10 goals from 10 matches in La Liga where he also managed to chip in with three assists.
Out of the two Super Copa De Espana games that he played, he carved one assist. La Liga, at that point in time, was ruled by the unbreakable duopoly of CR7 and Lionel Messi.
2013-14: 52 goals
This was the year of the World Cup for the hungry Portuguese marksman who managed to smash 52 goals in that season. From the 30 games that he went on to play, he scored 31 fine finishes and was successful in assisting on 9 occasions. From the 11 Champions League outings, he managed to smash home 17 goals and tee up 3 assists.
He was also successful in scoring 3 goals from the 6 Copa Del Rey matches. When it came to the stage of national glory, he could only fire one goal from three appearances. From 50 games, he managed to hammer home 52 goals and string 13 assists.
2019-20: 49 goals
The last year was another scintillating year for CR7 as he managed to blast 49 goals from 56 matches in the season. He went on to score 31 goals from 33 games in Serie A and successfully fed 5 assists to his fellow attackers. In the truncated stay at Champions League, he could only manage to score 4 goals from 8 games. In Coppa Italia, he helped the Old Lady score 4 goals from the 8 games that he played. In Coppa Italia, he managed to blast 2 goals from 4 games.
He scored 1 goal from the only international friendly that Portugal played while in the Euro Qualifiers he blasted 11 goals from 8 games. However, he was beaten in the awards of the highest goal-scorer in Europe by Polish striker, Robert Lewandowski.