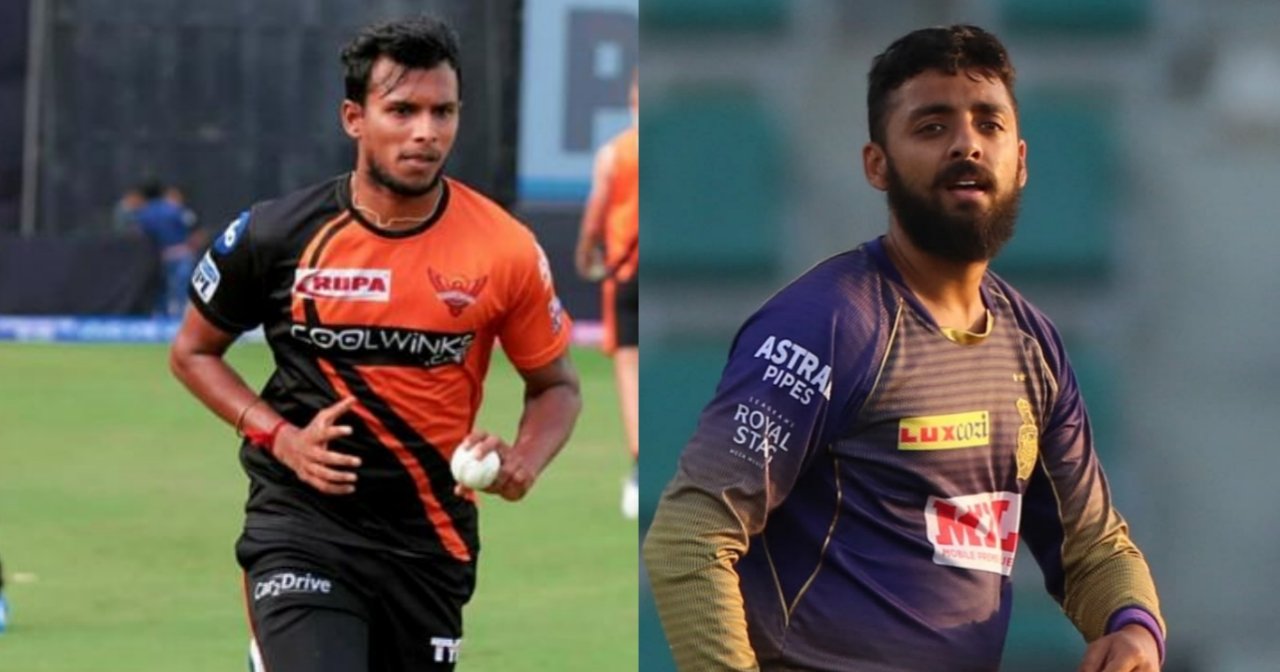 In the earlier days when domestic cricket used to be confined to Duleep Trophy, Ranji Trophy and the Vijay Harare Trophy, India didn't really get as many stars that emerge these days. The gentry of cricket on offer wasn't that great either. Things, however, have now embraced a paradigm shift and with the introduction of intra-state franchise tournaments, a lot more players are grabbing the limelight which is finally brightened at IPL.
One such iconic intra-state franchise tournament that emerged as one of the top domestic tournaments of the nation is Tamil Nadu Premier League. There were a lot of players from South India who were looking for opportunities to come to the grand limelight. This league came as a blessing to them. We will be looking at five cricketers who emerged as successful stars of IPL coming all the way from TNPL.
1. Varun Chakravarthy
It was a stellar showdown in the TNPL that forced Ashwin to lay his eyes on this man. More than a better performance what seemed to be even more impressive was the number of variations this man housed up his sleeve. A matured bowler with a few enigmatic variations left the entire TNPL batting roster devastated.
Punjab showed interest in this man and when he played his maiden IPL game, Narine hammered him mercilessly. However, in the following season when he donned on the jersey of Kolkata Knight Riders, situations changed and so did the man. He posted one rippling performance after the other to climb higher up the ladder and eventually turned out into KKR's best hope in an otherwise ailing season.
2. Murugan Ashwin
Murugan Ashwin secured his call-up for IPL after dishing out an impeccable showdown in the Syed Mushtaq Ali Trophy. Though he was a part of only three games, yet he managed to conjure a magical economy rate that saw him gaining a contract with Rising Pune Super Giants. However, his breakthrough didn't really come in the domestic extravaganza in his very first appearance. It took him time and he established simultaneously for both IPL and TNPL.
3. Washington Sundar
The man who has now been an absolute sensation for India and Royal Challengers Bangalore exploded in the Indian cricket scene after a dynamic performance in the inaugural season of TNPL. He was a part of the Albert TUTI Patriots.
Sundar posted a rippling performance that witnessed him scalping 11 wickets at a stunning economy rate of 5.5 and also managed to garner 140 runs at an average of 20. Post that tournament, he earned his call up for the Tamil Nadu state team and that was the start of the rise of a star.
4. T Natarajan
Natarajan is the perfect epi tome of success from TNPL. Thangarasu Natarajan
rose from tennis ball cricket in his hometown to the Indian Premier League in the flash of an eye. In fact, there have been times when he is even compared to Bangladesh fast bowler, Mustafizur Rahman. He hogged the limelight in 2016 when he rose above other bowlers in the TNPL with a staggering number of yorkers.
He picked up 10 wickets from 7 matches for the Dindigul Dragons. When he arrived in the Tamil Nadu state team for the Ranji Trophy, he managed to claim 27 wickets that impressed the selectors. After an impressive IPL in 2020, he finally earned his national team call-up and already bedevilled the likes of Australia in stunning fashion.
5. Narayan Jagadeesan
The man, who proved to be a substantial moniker in the otherwise ailing echelons of Chennai Super Kings in 2020, rose from the ranks of TNPL. In a tournament that comprised the likes of Baba Aparajith and Abhinav Mukund, Narayan outscored them as he blasted 397 runs in eight matches at a stunning average of 56.71 and also smoked five fifties.
He came out for Tamil Nadu in scintillating fashion as he managed to blast 123 runs batting at number 7 while in the Deodhar Trophy, he managed to score 190 runs at a stunning average of 63.33.