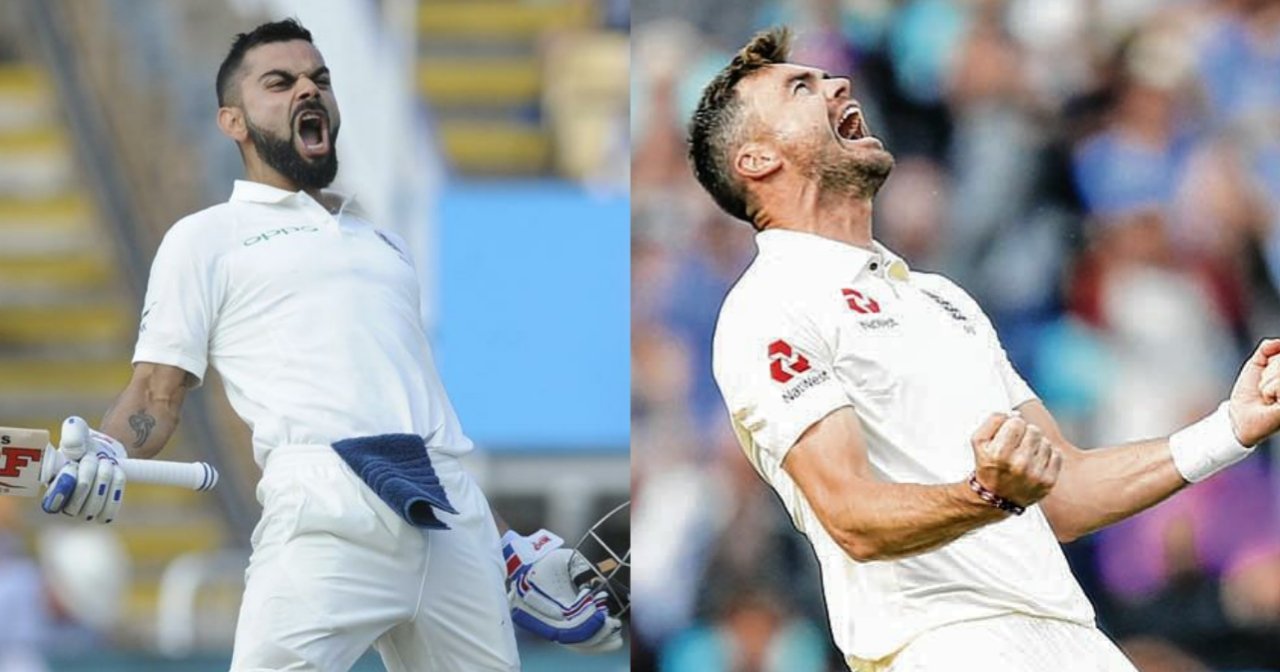 The International Cricket Council announced some special cricket awards this week. ICC has announced Cricketers of the Decade Awards which include – Test Player of the Decade, ODI Player of the Decade, T20I Player of the Decade, and Player of the Decade. The nominated list for all these awards has been announced and there are a number of great players in contention for this award. ICC will announce the winner of these awards on 18th December.
Talking about the Test player of the decade, a total of seven players have been nominated for this one. The nomination list includes Yasir Shah from Pakistan, Rangana Hearth from Sri Lanka, Kane Williamson from New Zealand, James Anderson and Joe Root from England, Steve Smith from Australia, and Virat Kohli from India. So, let's have a look at four players who could win this award.
4. Joe Root
The England Test captain has been nominated for this special award. Joe Root has been one of the most consistent batsmen in Test across conditions. In the last decade, he is the second-highest run-scorer in Tests. He has scored 7359 runs in 89 Tests at an average of 48.41 with 17 centuries and 45 half-centuries.
He has scored a lot of runs for his country across the world. He has also been a successful Test captain for England as they have defeated many teams in the last couple of years. Root has a chance to win this special award and it will be interesting to see whether he gets it or not.
3. Virat Kohli
The Indian Test Captain is also in contention to win the Test Player of Decade Award. Virat Kohli has broken records for fun in the last 5-6 years. He is the third-highest run-scorer in Test cricket in the last decade. He has scored 7202 runs in 84 Tests at an average of 54.97 which includes 27 centuries and 22 half-centuries. His conversion rate is more than 50% which shows that when he scores, he scores big.
He even has seven double hundreds in this period out of which four came in four consecutive series. Kohli has also led team India to some historic Test wins which include the one in Australia in 2018. The Indian captain is not far from winning the Test player of the Decade Award.
2. Steve Smith
Steve Smith has been the best Test batsmen in the last 5-6 years. The level of consistency that he has shown has been unbelievable. Bowlers have sat hours and hours to plan a strategy against him but he just doesn't get out in the longest format. Smith has scored 7184 runs in 72 Tests at a staggering average of 62.84 in the last decade.
He has 26 centuries and 28 half-centuries to his name. He dominated the Indian spinners in India and the English pacers in England which shows that he can score runs anywhere in the world. Smith has a really high chance of winning the ICC Test Player of the Decade Award.
1. James Anderson
Experts say that if the bowlers don't take 20 wickets then you won't win a Test match which shows the importance of bowlers in the longest format. James Anderson recently got his 600th wicket in Test cricket which is insane. No other fast bowler has ever got 600 wickets in Test cricket. In the last decade, James Anderson has picked up 429 wickets at an average of 24.35 with 20 five-wicket hauls.
He has cleaned up batting line-ups with his swing and seam. There has been no better bowler in Test cricket than James Anderson in the last ten years, and so he has the best chance to win the Test Player of the Decade in ICC Awards.