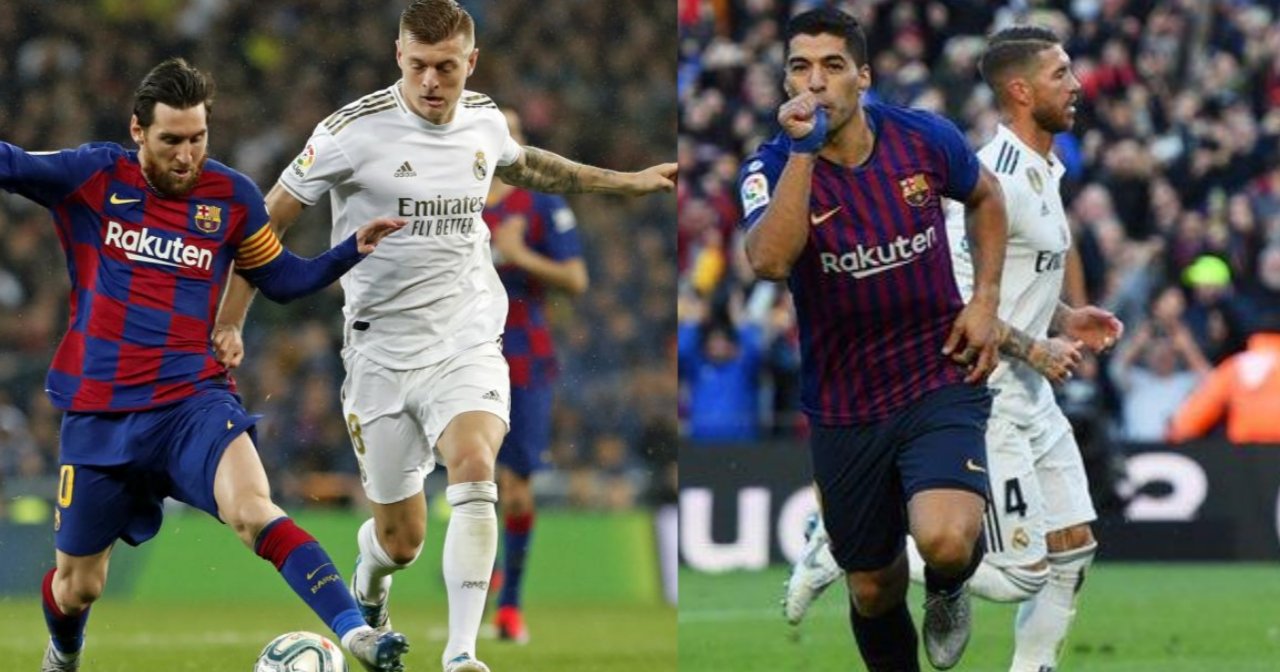 El-Clasico is the most-watched game in the world and the games have produced many memorable moments. It is the dream of many footballers to play against Real Madrid since a good performance can earn them huge popularity. Many great Barcelona forwards has come against the Los Blancos yet very few have managed to leave their mark on the game. In this article, we will look at five Barcelona players with the most goals against Real Madrid,
5. Estanislau Basora Brunet
One of Barcelona's earliest legends, Basora played out wide as a winger for most of his Barcelona career. He scored more than a hundred goals for the Catalan club and nine of them came against arch-rivals Real Madrid. Eight of those goals came in La Liga clashes while one of them was in Copa Del Rey. He won four league titles and four domestic cups with Barcelona and represented them in 301 games. 
4. Josep Samitier
Samitier is probably the first star player in the history of Barcelona and he did produce many memorable moments in his Barcelona career. He represented Barcelona in only 90 official games and scored 70 goals. He won one league title and five Copa Del Rey titles with Barcelona.
Samitier was a well-respected legend in Catalonia, but a dispute with management made him jump ship to Real Madrid in 1932. His career at the capital was short, and he finished his career in Ligue 1 playing for Nice.
3. Luis Suarez
Suarez came to Barcelona as the best striker in Europe and went on to build a legacy that will sustain for a long period of time. He always raised the bar against Real Madrid with an unforgettable hat-trick in 2018 being his best performance against Los Blancos. He scored the winner in his second el-Clasico game, a goal that effectively sealed the title for Barcelona.
Suarez has scored 11 goals against Real Madrid in just six seasons at Barcelona. Overall, he scored 198 goals and provided 97 assists in his Barcelona career. Suarez scored another goal against Real Madrid this season albeit for Atlético Madrid this time.
2. Cesar Rodriguez
Cesar remained as Barcelona's all-time highest goalscorer for more than fifty years until Lionel Messi surpassed him. Cesar started his professional career at Barcelona and scored 232 goals in 327 appearances.
Against Real Madrid, he scored 12 goals in the league and two goals in the Copa Del Rey. He was a prolific striker throughout his Barcelona career and scored over twenty goals in the league for three seasons. After his retirement, he went into management and coached Barcelona for one season.
1. Lionel Messi
Anecdotes are simply not enough to describe the career of a little genius named Lionel Messi. The world witnessed the first signs of greatness when he scored a hat-trick against Real Madrid as a teenager. His goal against Los Blancos in the 2010/11 UCL semi-final is the work of an irreplaceable artist and arguably the best goal of his career. He scored a second hat-trick against Real Madrid in 2014, not as spectacular as his first but still effective.
Messi's last goal against Real Madrid was a curler as he beat Keylor Navas at the near post to score a sublime goal. He has scored 26 goals against Real Madrid and has also provided a record 14 assists. Curiously, since the departure of Ronaldo to Juventus, Messi has not scored in El Clásico but still has time left to pile more misery on Real Madrid.