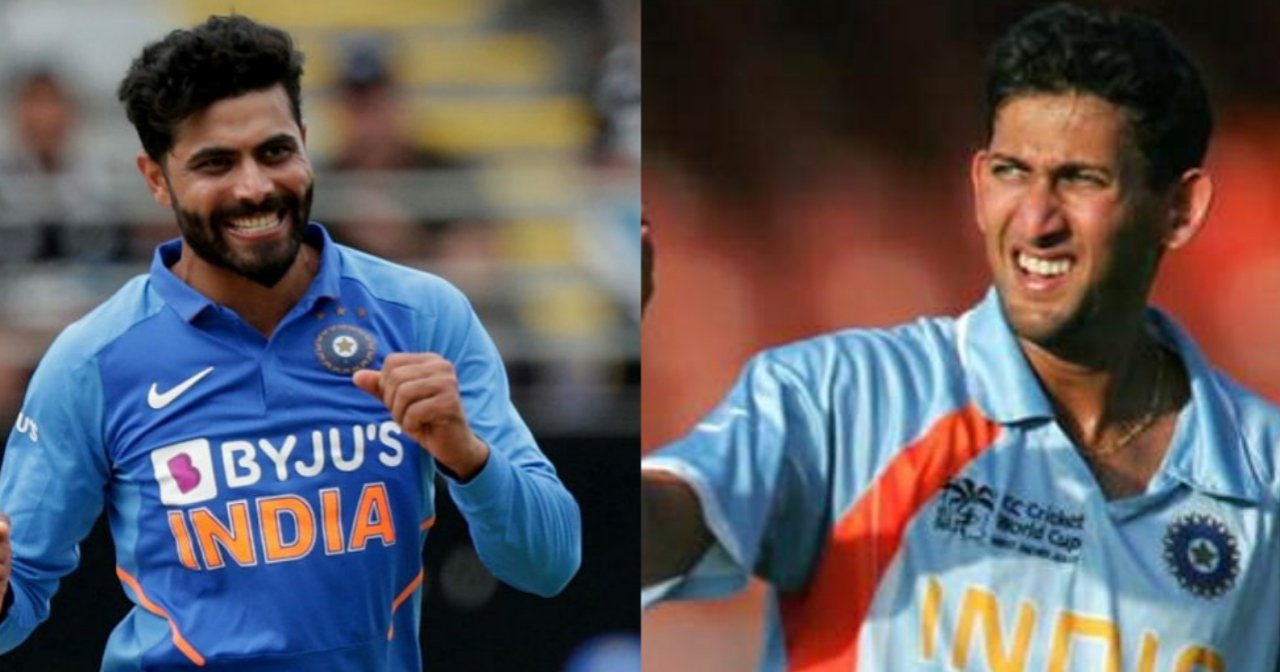 The dynamics of ODI cricket has changed quite a bit in recent times. There was a time when giving away 50 runs in 10 overs was considered an expensive performance for a bowler and now there is a time when giving away 60 in 10 overs seems somewhat decent if the bowler chips in with a couple of wickets.
However, ideally even in today's game, you would want to go for less than 60 in 10 overs in ODI cricket as a bowler to boost your team's chances.
Here are the 4 Indian bowlers who have given away more than 60 runs in ODI cricket most number of times –
1. Ajit Agarkar (25 times)
This is not a record which Ajit Agarkar would have wanted on his name given the fact that he played most of his cricket in the early 2000s when the scores in excess of 300 were not really a norm in every game.
So, for Agarkar to travel at a rate of more than 6 runs per over in that era was perhaps a bit too expensive. However, the thing with Agarkar was that he was a wicket-taker as well, so even when he used to go for a lot of runs, he used to get wickets which used to help the team's cause.
2. Zaheer Khan (25 times)
Zaheer Khan also went for more than 60 runs in his 10 overs a few too many times, but that was understandable because he used to bowl in the toughest stages of the game. While he used to bowl in the powerplay when the field was up, he then used to come back and bowl towards the end of the innings and bowl at a time when the batsmen were virtually looking to go after everything.
However, Zaheer was a match-winner with the ball for India as he could swing the new ball back into the right-handers and could also deliver pinpoint yorkers in the death.
3. Ravindra Jadeja (24 times)
Ravindra Jadeja is more of a modern-day player and has played most of his cricket in the last 6-7 years and he is also not a specialist bowler, but more of an all-rounder.
So, he is one of those guys who sometimes go for a lot of runs particularly on the pitches overseas where there is not necessarily a lot of turn on offer for the spin bowlers. Jadeja has given away more than 60 runs in his 10 overs a total of 24 times in ODI cricket.
4. Ashish Nehra (23 times)
Ashish Nehra had a unique career because he played a decent chunk of his cricket in the late 90s and early 2000s and then he had a long break because of his injuries before he came back into the Indian set-up again in the early 2010s.
So, Nehra basically played his cricket in two different eras. When he started his career, the dynamics of the ODI game was such that 250 was almost a match-winning total and then he played the second half of his career at a time when the scores of 350 runs were getting chased down successfully.
Eventually, at the end of his ODI career, Nehra was at no. 4 in the list of giving away more than 60 runs the most number of times in ODI cricket among the Indian bowlers. The left-arm speedster crossed the tally of 60 a total of 23 times.