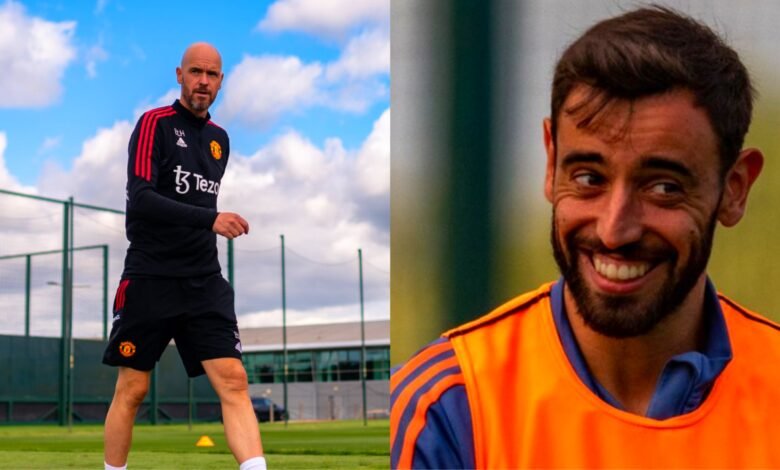 2021-22 wasn't really a season to remember for Manchester United despite receiving hefty reinforcements that saw them signing the likes of Raphael Varane, Jadon Sancho, and most importantly, Cristiano Ronaldo.
With names as big as these, one would always be hopeful of at least a top three finish. Sadly, for the Devils, they finished the season in the sixth position, 11 points adrift of Arsenal in the fifth, and will not be featuring in the battle of the elites in Europe.
However, they have another crucial mission ahead of them as they are all set for the latest edition of the Premier League that has kickstarted with a banger between Arsenal and Crystal Palace that would eventually witness the Gunners emerging as winners of the contest.
Manchester will be opening their campaign against Bright Hove and Albion on a fine Sunday evening that would witness them start a new era under the chaperonage of Thomas Tuchel. The last season witnessed United shuffling hands between Ole Gunnar Solskjaer and Ralf Rangnick with the results being the bare minimum.
Harry Maguire cooked up an entire fiasco and contributed almost 75 percent of Manchester United's humiliation almost single-handedly. Varane spent most of the season tending to his injuries. Sancho couldn't get a proper start and would only find his form halfway past the season.
De Gea seemed to be the solitary beacon of salvation in a season where United would lose Greenwood in the middle, Rashford would be pretty modest, and Martial and Cavani's contributions were equally woeful.
However, as the preseason ended, United seemed to be in fine shape, despite a loss to Atletico Madrid and a draw against Rayo Vallecano. ETH will be hoping to make amends and usher Manchester in a direction that can cook up something significant in the forthcoming days to come.
As Manchester guns up for their Premier League opener, here are all the details that you need to know:
When and where to watch Manchester United vs Brighton?
If you are based in India, the matches will be live streamed by Hotstar and you can watch the contest unfurl on Star Sports Select 1 SD and HD. The match kicks off at 6:30 PM IST on 7th August, Sunday.
Probable Playing XI for Manchester United:
De Gea (GK), Varane, Martinez, Shaw, Wan-Bissaka, McTominay, Fred, Sancho, Fernandes, Eriksen, Ronaldo
Prediction:
Despite last season's struggles, the addition of Christian Eriksen can be an absolute boon to Manchester United considering his long-range passes and precision in whipping in those crucial through balls as Cristiano Ronaldo will be at the receiving end of them. Last season saw him struggle as he didn't find as many balls as he would have wanted at his end, but now with Eriksen in the mix, this can be a dynamic combo for the Devils.
Manchester United 2-0 Brighton