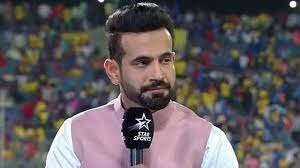 Indian Premier League 2021 (IPL 2021) is one of the most glittering cricketing extravaganzas across the globe and has been a hit ever since its inception that witnessed the glitz and glam of T20 cricket being adapted completely from foreign leagues.
However, the tournament soon started brewing its own gentry of fine cricket and has shone across the face of the planet in the most scintillating ways as years have passed by.
Now any sporting event is incomplete without that exciting narration that the commentators use to relay the beauty of the sport. IPL is no exception to the aforementioned law and used the best set of cricketing commentators to weave stories of cricketing folklore and myths that found their genesis in the exciting stoush of willow and leather that unfolds on the pitch.
The magic woven by these commentators makes the story of the match a lot more beautiful and not only do they confine their talents to commentary but their current role is also inclusive of analyzing the game that spans from the dust of a pitch to the antiques of the cricketers duking it out on and around the 22 yards.
In this piece, we will take a quick glance at the list of commentators, both English and Hindi, who will be narrating the tales of brilliance for IPL 2021. The list is updated until today and any changes from now on will be accordingly posted.
English commentator list for IPL 2021:
Mark Nicholas
Ian Bishop
Michael Slater
Danny Morrison
Simon Doull
Kumar Sangakkara
Pommie Mbangwa
JP Duminy
Darren Ganga
Harsha Bhogle
Sunil Gavaskar
Rohan Gavaskar
Deep Dasgupta
Laxman Sivaramakrishnan
Murali Kartik
Lisa Sthalekar
Hindi commentator list for IPL 2021:
Irfan Pathan.
Ashish Nehra.
Sanjay Bangar.
Jatin Sapru.
Nikhil Chopra.