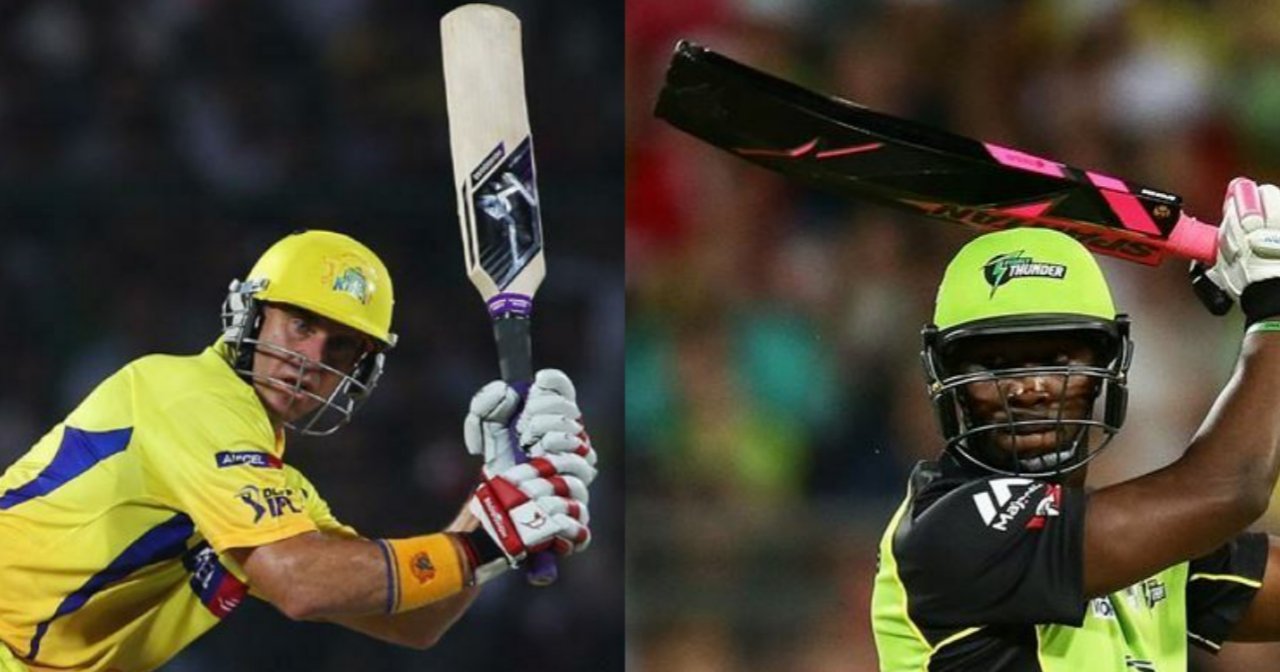 Cricket bats have always been a topic to discuss because unlike the ball everybody brings his own. Many people are interested to see which company is sponsoring this batsman's bat and things like that. The cricketers who played in the 80s and 90s will keep talking about how the bats have become better and it is easy to smash the ball with these new bats. All these are general things which people keep discussing on a regular basis but there are times when people talk about some specific bats. There have been players who have bought some strange bats on the field. So, let's have a look at the five most strange bats used in cricket history.
5. Aluminium Bat – Dennis Lille
Australian fast bowler Dennis Lille once played with an aluminum bat in a Test match against England. On the second day of a Test, Lille walked with an aluminum bat in his hand which many people hadn't seen before. But the England captain wasn't happy after a few overs as he said the ball was getting damaged. Not only that but the Australian Greg Chappell too wasn't happy with Lille because there were some shots which could have reached the boundary but didn't because there wasn't enough force. Later on, Chappell entered the field and gave a traditional bat to Lille.
4. Carbon Graphite Willow – Ricky Ponting
Ricky Ponting who is currently the coach of Delhi Capitals had a bat with a carbon graphite willow. In a Test series against Pakistan, he even scored a double century with this bat. But after a while, his bat came under question as the MCC expressed their concern over this special willow which gives extra power to the batsman. ICC reviewed the bat and then considered it to be illegal and hence Ricky Ponting wasn't allowed to play with that special bat.
3. Golden Bat – Chris Gayle
A special Golden colored bat was transported from India to Australia so that the Universe Boss could use this special bat for the first game of the Big Bash League back in 2015. Chris Gayle played with this special bat which had a golden willow and he smashed a few sixes before getting out. There were rumors that the bat had metal inside that but it was clearly stated by Spartan that there is no metal and it is just a rumor.
2. Black Willow – Andre Russell
Andre Russell is known for doing funky things. In the last IPL game for KKR, he wore two shoes of two different colors. Similarly, in 2016 Andre Russel walked with a bat that had a black willow. It was a strange bat because people had never really seen a black colored bat. Some people questioned whether such a bat was allowed but Cricket Australia had allowed Russell to play with this strange. But later on, it was found out that the color of the ball is changing because of the bat and so Andre Russell wasn't allowed to use that bat.
1. Mongoose – Matthew Hayden
Those who have followed the IPL in the initial years would have heard about this strange bat which Matthew Hayden used. In 2010, Hayden used this strange bat called the Mongoose which had a long handle and a small willow. The willow was small so the whole bat was considered as the sweet spot. Hayden smashed 93 off 43 balls against Delhi Capitals in an IPL game with this bat. Later on, batsmen realized that it is easy to hit sixes with this bat but it is difficult to defend and so Hayden and the others stopped using this bat.