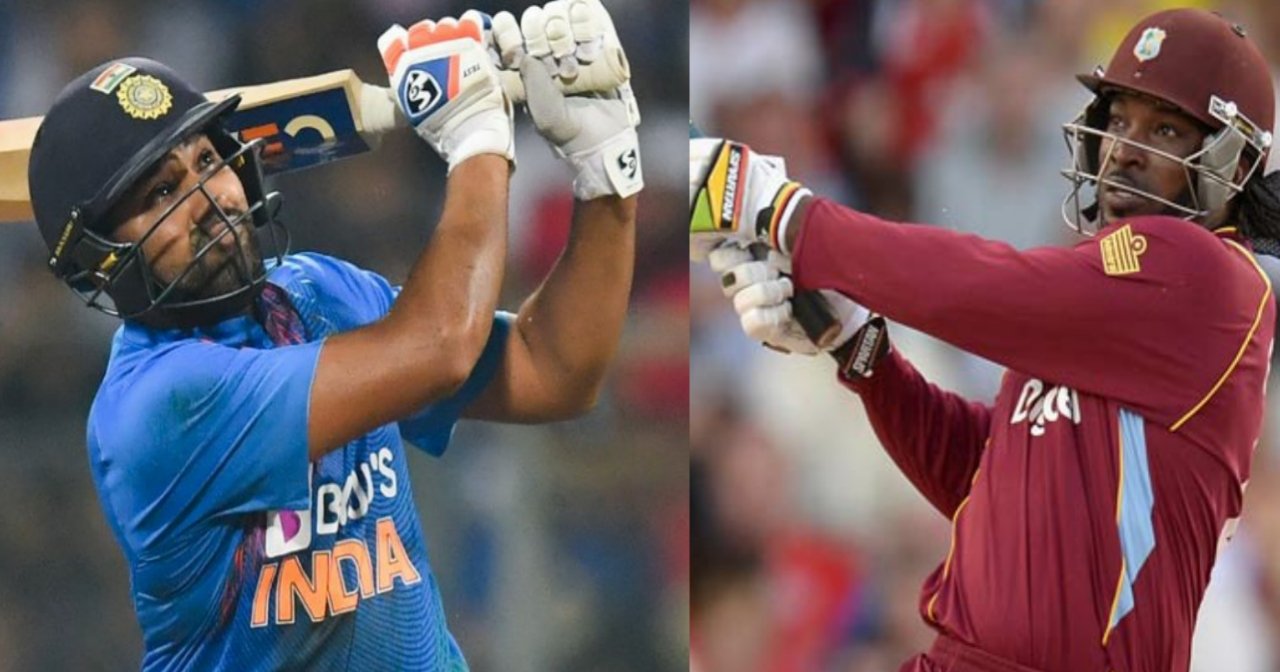 Hitting sixes for fun is not an easy task and not everybody can do that. Most people think that you need the power to hit sixes which is true to a certain extent, but there are also other factors that come into the picture. Most of the players who hit big sixes have a lot of power which helps them clear the ropes easily, but they also have the ability to pick the right balls to hit a six. Most of the batsmen who hit a lot of sixes are quick to judge the length and play the shot accordingly and that's why they get it right more often than the others.
Six hitting is an art and some players are really good at that. Hitting sixes not only helps to increase your and your team's scoring rate but also makes that player popular among the crowd. Most of the crowd, especially in the shortest format wants to see big sixes and some players fulfil their wish. So, let's have a look at the five kings of sixes in international cricket.
5. MS Dhoni
The legendary captain from India is not only known for his shrewd captaincy but is also known for his big sixes which go out of the stadium. MS Dhoni is famously known for his 'Helicopter Shot' which allows a batsman to get underneath the bowl and lift it for a six. Many current players have started using this technique which helps them get underneath the ball even it is close to a Yorker.
MS Dhoni is also known for his finishing and most of the time he would finish a game with a huge six. The one game which people can't forget is the 2011 World Cup Final when the Indian captain smashed Nuwan Kulasekara for a huge six over long-on. Dhoni smashed a total of 359 sixes in his career and he will smash some more in the upcoming IPL.
4. Brendon McCullum
Brendon McCullum who wasn't the strongest batsmen in the world had quick hands as he used to smash a fast bowler by dancing down the pitch. The Kiwi skipper smashed 398 sixes in his international career and just fell short of 400 sixes. He lit up the 2015 World Cup with his big hits as he took on the bowlers in the first powerplay.
He was one of those players who carried the six-hitting even in the longest format as he played the same way in Test cricket. McCullum has retired from all forms of cricket and it is unfortunate that we won't be able to see his sixes anymore.
3. Rohit Sharma
Rohit Sharma is an effortless six-hitter, at least it seems that way. The way he hits sixes is at a different level. The trademark Rohit Sharma shot is the hook shot off a fast bowler when he tries to bowl short to the Indian opener. He is really quick to judge the length and deposits in the stands.
Sharma has hit 425+ sixes in his international career and he can easily cross the 500 mark. In fact, he has a lot of cricket left in him and he can be the record holder of the maximum number of sixes in international cricket when he retires from the game.
2. Shahid Afridi
The Pakistan all-rounder Shahid Afridi is known for his big six-hitting. Afridi who also bowled leg-spin has smashed 476 sixes at the international level and is second on the list. He never believed in getting set as he tried to smash the first ball for a six on many occasions.
In that process, he has even got out for a duck many times but he knows that if it is his day then no one can stop him. Afridi held the record for the fastest ODI century as he smashed a lot of sixes in that innings. Afridi has retired from international cricket but he keeps popping up in some leagues to hit sixes.
1. Chris Gayle
There is no way that you can talk about six hitters and you can't mention Christopher Henry Gayle. Chris Gayle who is also known as the Universe Boss is the finest six-hitter to have ever played the game. Gayle holds the record for the most number of sixes in international cricket.
The left-hander has smashed 530+ sixes at the international level and even at the age of 40, he is doing the same. He will be back in the IPL in 2021 to smash some big ones as he recently mentioned that he is still fresh and he can play till 45. It is great news for all his fans as he will keep smashing sixes as long as he plays the game.