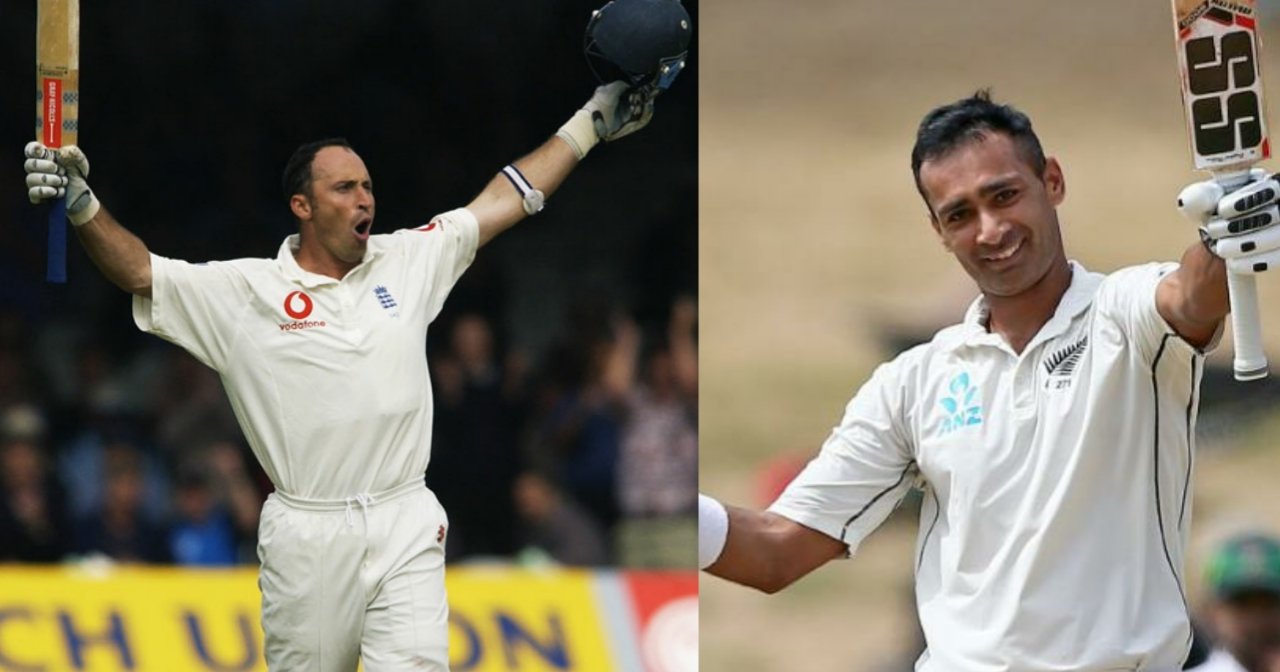 There are many Indian origin cricketers who have gone on to represent other countries. Indian people are all around the world and so it is just a given that there will a lot of Indian origin people in cricket-playing nations. Some of these cricketers have made it big and have become the star players for their country.
On the other hand, there are some who couldn't make it big but they at least got the opportunity to play cricket at the highest level. The players who made it big went on to play Test cricket and score some Test centuries for their nation. So, let's have a look at five Indian-origin cricketers who scored Test century for another country.
5. Rohan Kanhai
Rohan Kanhai, the famous West Indian batsman who scored a lot of runs in Test cricket was of Indian origin. Kanhai who played in the 1960s and 1970s was considered to be one of the greatest batsmen in the world. Kanhai played 79 Test matches and scored more than 6000 runs at an average of 47.53.
He scored 15 centuries out of which two were double hundreds. He scored a lot of runs against India and Sunil Gavaskar who saw him from close quarters named his son after Rohan Kanhai. He had a huge impact on Sunil Gavaskar and most of the Indians.
4. Jeet Raval
Jeet Raval is a New Zealand Test opener who was born in Gujarat, India. Raval represented Gujarat at the U-15 and U-17 level and he went to the same school as Parthiv Patel. Raval, later on, travelled to New Zealand and decided to settle there.
Raval got a Test call up and he made his Test debut for New Zealand in 2016. He has played 24 Tests for New Zealand and scored more than 1000 runs with one century to his name. In 2020, Raval was dropped from the Test side and at the age of 32, he is fighting to earn his place back.
3. Shivnarine Chanderpaul
Shivnarine Chanderpaul who is a West Indian Test great has an Indian origin. Chanderpaul was one of the most frustrating batsmen for the opposition, not only for his stance but also for the amount of time he spent at the crease. Chanderpaul has represented West Indies in 164 Test matches.
He scored almost 12000 runs at an average of 51.37. He scored 30 centuries and 66 half-centuries in his Test career. He played his last Test in 2015 against England. He represented the West Indies in all three formats.
2. Nasser Hussain
Nasser Hussain who is now more famous for his commentary on Sky Sports has captained the England side. Hussain who was born in Chennai moved to England and went on to represent England at the highest level. Hussain has played 96 Tests for England scoring 5764 runs with 14 centuries and one double century to his name.
He has only one ODI hundred which came against India in the 2002 NatWest Trophy Final at Lords. Hussain is a superstar in commentary and young people recognize him more as a commentator than as a player.
1. Hashim Amla
Hashim Amla who was South Africa's most reliable batsman has an Indian origin as he migrated from Gujarat to South Africa. Amla had a great international career for South Africa as he represented them in all three formats. Amla played 124 Tests and scored more than 9000 runs at an average of 46.41.
He had an average close to 50 which came down towards the end of his career. Amla scored 28 Test centuries out of which four are double centuries and one of them was a triple century against England. Amla is one of the South African greats to have played the game at the highest level.