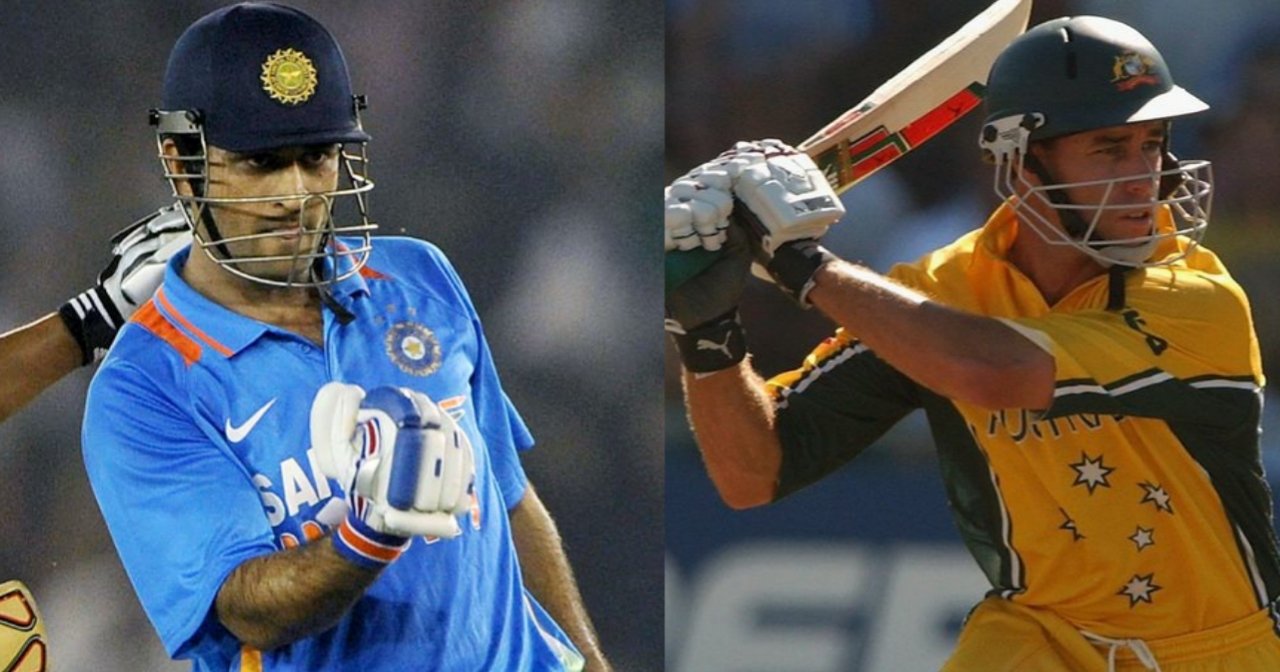 Just like opening the batting is a special job, finishing the innings is a special job. Not every batsman is capable of finishing an innings that has been set up by some other batsmen. There is no doubt that finishing is an art. Sometimes when you get closer and closer to the finish line and you can see the victory that's when you can get complacent and make some errors. Finishers in the game do play important role in deciding the victory.
Many batsmen make such errors which cost them the game and so finishing an innings is a difficult job. Over the last few years, we have seen some great finishers in the game who have been able to get the best out of them exactly at the right moment. So, on that note let's have a look at the five all-time best finishers in ODI cricket history.
5. AB De Villiers
The South African cricketer – AB De Villiers is a genius. There is nothing on the field which he can't do. ABD can do everything. He can bat slowly when necessary and he can take on the bowlers when there is a need for it. ABD is one of the finest finishers in ODI cricket. He has managed to take the South African team to a different level.
Everybody will remember his 100 off 31 balls against West Indies where he had to start hitting from ball one as the openers had set up the game for him. He is a guy who won't worry about the required run-rate because he can get 20 runs from an over at will. AB De Villiers is one of the great finishers from South Africa.
4. Ben Stokes
Ben Stokes might not have played cricket for 10-15 years but he has played enough to show what he is capable of. Stokes has probably finished the greatest World Cup Final in the history of cricket. In the 2019 World Cup Final, he played an unbelievable knock to take the game into the Super over and then win for his team.
In the end, he batted with the bowlers and managed to play one of the greatest knocks of ODI cricket. Even though it was not an ODI, Stokes managed to finish off a Test match at Headingly in an ODI style run chase where he had to find the gaps and clear the rope to chase down the last 70 odd runs. Stokes will be here for many years and we will get to see some more great knocks from the great man.
3. Virat Kohli
The Indian captain is not one who comes in at No.5 or No.6 and finishes off an innings. He is one of those players who set up the innings and then finishes off the innings. He does both the jobs and does them perfectly in ODI cricket. Kohli has managed to finish a lot of ODI games for his country.
A few of his famous finishes include the game against Sri Lanka in Hobart where he scored 133* and ensured that he finishes off the game. The famous series against Australia in 2013 where he scored two centuries in less than 60 balls to chase more than 350 twice. Virat Kohli has 43 ODI centuries and all Indian fans will be hoping that he scores a few more while chasing.
2. Michael Bevan
Michael Bevan is an Australian great who was arguably the first player to be called a finisher in ODI cricket. Bevan who was a left-handed batsman is the greatest finisher to have played the game for Australia. Bevan was not one of those players who will start smashing the bowlers all-round the park.
He was one of those players who would keep constantly calculating the required runs and the ball remaining and planned his chase accordingly. He remained not out many times and managed to take Australia home. He was one of the coolest guys in a run-chase and that's why he is termed as the best Australian finisher.
1. MS Dhoni
MS Dhoni who is arguably the greatest finisher to have played the game had to be first on the list. Dhoni is just a master of run-chases. He is one of those guys who will take the game as deep as possible because he knows that he can keep his cool in the last over whereas the bowler is ought to make a mistake.
Dhoni is not only going to be dealing in sixes and fours but he will also run hard between the wickets putting pressure back on the opposition team. Dhoni has an unbelievable average in successful run-chases and there is no doubt that he is the all-time best finisher in the history of ODI cricket.