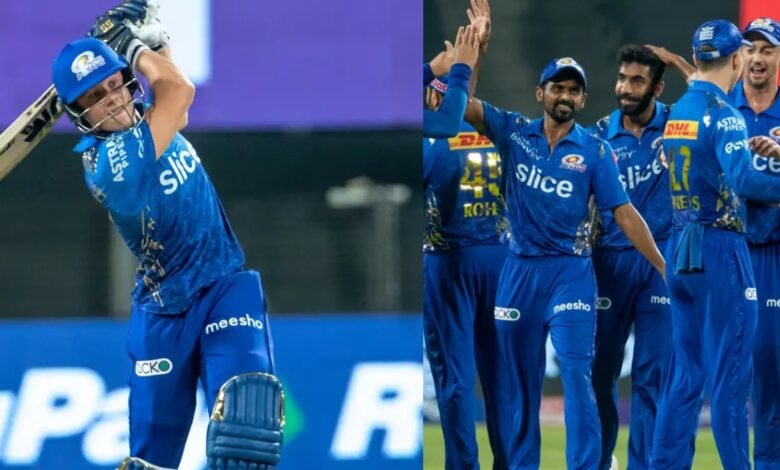 Reliance Industries Ltd. won the bid for the Cape Town franchise in the CSA T20 League. In IPL, Mumbai Indians are the most successful team. The owners of the Rohit Sharma-led franchise would want to establish a similar impact with its South African Team. Some of the resources such as the scouting team have already worked well to identify talented youngsters. Along with them, Reliance Industries would also probably target some experienced campaigners who have been with them for a long time. On that note, we take a look at 3 Mumbai Indians players who might play for the Cape Town franchise in CSA T20 League.
1) Kieron Pollard could feature in the South Africa T20 League
Kieron Pollard found himself on the bench in a couple of games in IPL 2022. While Mumbai Indians might look past him for the future IPL seasons, they would want to continue the strong bond that they have with the West Indian cricketer.
This can happen with the hiring of the cricketer for the South African league, and maybe, even offering him the captaincy. Pollard is an experienced player and surely still adds value as a cricketer and a captain. This could be vital for a new franchise in a new league.
2) Dewald Brevis
Dewald Brevis is one of the Mumbai Indians players who might play for the Cape Town franchise in the CSA T20 League. The teenager might be from Johannesburg but the owners are likely to go all out for the player.
Probably the brightest young talent in the game, Brevis is expected to dominate the next decade in the game. He already showed glimpses of his skills in IPL 2022. Therefore, one of the high-priority targets for the owners will be Brevis.
3) Tristan Stubbs
The wicket-keeper batter was signed as Tymal Mills' replacement in IPL 2022. He recently made his international debut and has already impressed all with some good shows.
Stubbs is a wicket-keeper and this will be an important consideration. A domestic wicket-keeper with terrific batting skills is high on the list for any domestic T20 squad. Stubbs fills the criteria and he anyways plays for Mumbai Indians in IPL. Therefore, he would be targeted by the owners again.