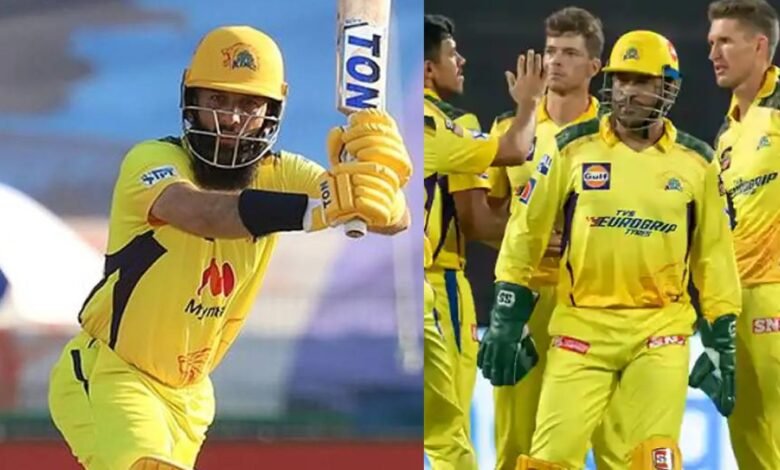 Cricket South Africa's T20 League will happen at the beginning of next year. Chennai Super Kings Cricket Ltd. has won the bid for the Johannesburg franchise. The popular Wanderers Stadium will be the home of the franchise. All the owners will be surely looking at building a brand. Hence, it is necessary to have some of their IPL stars turn up for them in South Africa, as well. On that note, here, we look at three CSK players who could play for the Johannesburg franchise in the CSA T20 League.
1) Devon Conway could feature in the South Africa T20 League
Conway did well in a few games for CSK in IPL 2022. He now looks set to occupy the openers' role for the next season, as well. It would not be a surprise if the management hires him for the South Africa League, too.
Conway played his junior cricket in South Africa before moving to New Zealand. In fact, the southpaw was born in Johannesburg. Therefore, it will be a homecoming for him if he eventually plays for the franchise.
2) Dwaine Pretorius
The South African all-rounder was a surprise pick by CSK at IPL 2022 Auctions. That said, he left an impression with his bowling and also displayed his big-hitting skills.
Born in Randfontein, which is 40 km to the west of Johannesburg, Pretorius will work well in multiple aspects as a signing for CSK. While he adds balance to the unit, he is also a local lad, which will please the fans.
3) Moeen Ali
Moeen Ali is one of the current CSK players who could play for the Johannesburg franchise in the CSA T20 League. The English all-rounder was retained by Chennai Super Kings ahead of IPL 2022 Mega-Auctions.
A highly accomplished T20 cricketer, Moeen is sure to be on the radar of the Johannesburg team. In Moeen, there is a highly attacking batter who can also impact a game with his off-spin. He is an experienced cricketer, as well. For CSK in IPL, a leader is required to replace MS Dhoni in the future. Maybe, they could experiment with Moeen by giving him a chance in the South African League.