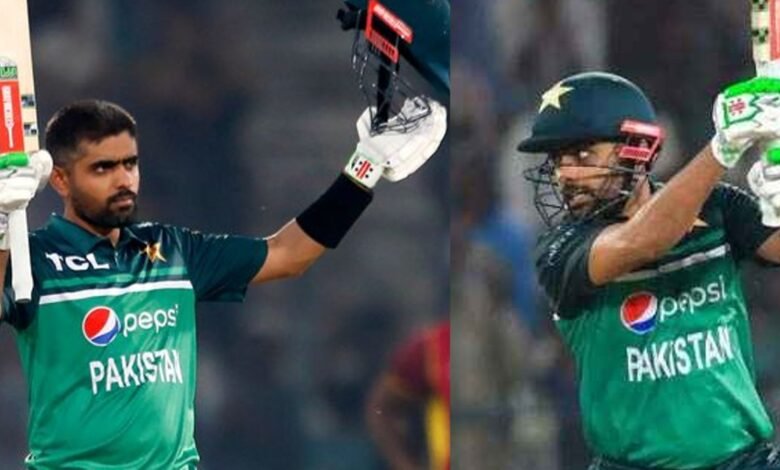 India and Pakistan will take on each other on 28th August in the Asia Cup. While this clash will be in the group stage, if they qualify for the next round, they will face once more. If both teams reach the finals, the summit clash will also see an India vs Pakistan encounter. For players from both sides, playing in this fixture puts them under pressure. However, we have seen many overcome this barrier and do well for their teams. It surely is set to happen again. On that note, here, we predict two cricketers who might score a century in the upcoming Asia Cup 2022 India vs Pakistan match.
1) Babar Azam
Babar Azam is the No.1 rated batter in T20I cricket right now. The Pakistan skipper has been in stunning form across formats and will be India's main obstacle in the upcoming competition.
In the 2021 T20 World Cup, Babar did really well against India. Although there is a complaint regarding his strike rate, Babar is known to adapt well and improve his game. If he finds a way to maneuver the first few overs, there is every chance that he could get to the three-figure mark. For that to happen, the skipper would need his teammates to contribute with impact cameos so that he can stay till the end. That has happened before and hence, Babar is a part of this list.
2) Suryakumar Yadav
Suryakumar Yadav is also one of the who might score a century in the upcoming Asia Cup 2022 India vs Pakistan match. The Indian cricketer is at No.2 in ICC's T20I batting charts right now. He has been sensational in recent weeks and even got his maiden T20I century against England a few weeks ago.
KL Rahul and Virat Kohli have returned to the squad. Yet, considering he did well as an opener, SKY could have a chance to bat in the top order. If that happens, then he will be in with a real chance to get a century. Known for his range of shots, the pitches in Dubai could also be helpful for Suryakumar Yadav to get a hundred.