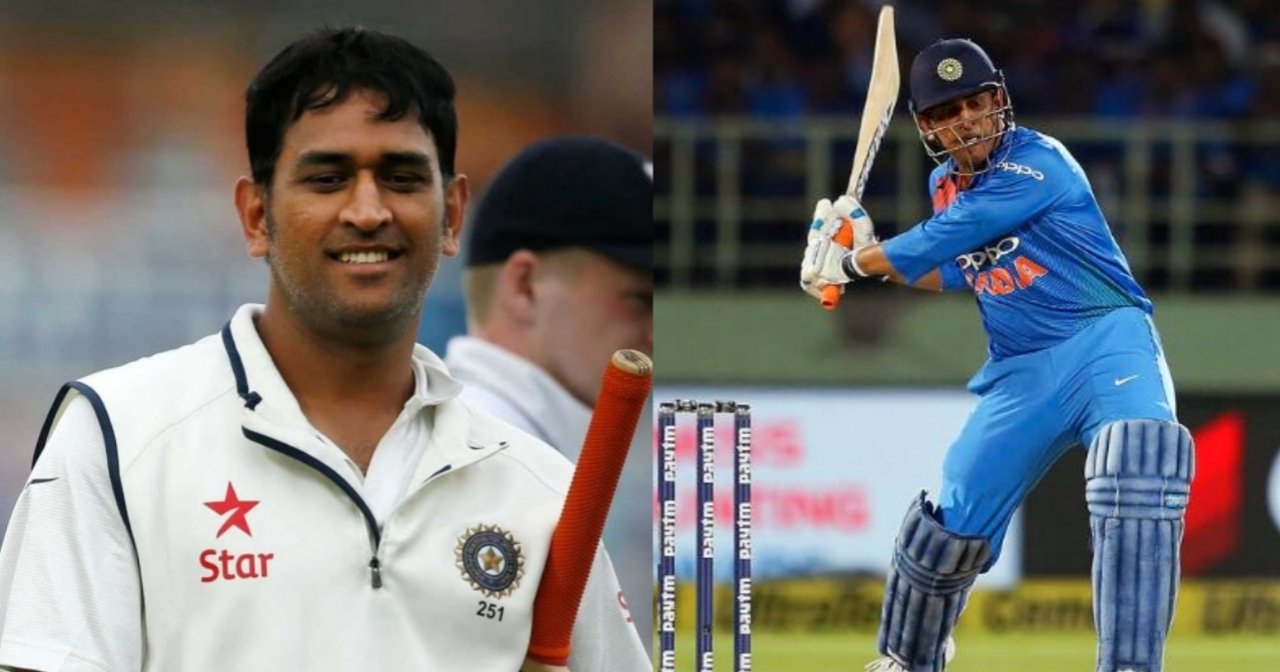 15th August 2020 – It is not only Independence Day for India but now it will also be remembered as the day when MS Dhoni retired from international cricket. The former Indian captain who had retired from Test cricket in 2014 and how hasn't played a single game for India since the loss in the semi-final in the World Cup against New Zealand, announced his retirement from ODI and T20I yesterday at 1929 hrs. He will lead the CSK team in this IPL and will continue to play the IPL.
All the cricket fans would agree that MS Dhoni is nothing short of a legend. Apart from his numbers and his achievements, one thing which made him a legend is that he was a team player. He always cared about the team rather than his personal milestones. So, let's have a look at 5 Instances that proved that MS Dhoni never worried about Personal Milestones.
#1 100 Tests
MS Dhoni had the option of playing 100 Tests and making for his country but he chose not to do so. He played 90 Tests and was just 10 short of the 100 Test mark. But Dhoni being Dhoni, he was never playing for personal milestones. He thought it was the right time to bid adieu to Test cricket and he did so.
#2 Batting down the order
MS Dhoni batted down in the order in ODIs almost throughout his career. Most people know that his best score in ODIs came when he batted at No.3. He has a higher average at No.3 compared to down the order. When he became the captain, he had the option of batting in the top order but he never did so because he knew that there won't be many players who could finish off the innings.
He didn't worry about personal milestones and thought about the team and kept batting down the order which is extremely difficult in the ODI format.
#3 Captained in 199 ODIs
When MS Dhoni resigned from ODI captaincy he had captained India in 199 ODIs. He never thought about reaching the milestone and continuing for another series so that he could reach the number of 200 ODIs. He thought that Virat Kohli is ready and he wanted to give Virat some experience before the 2019 World Cup.
Fortunately, MS Dhoni later got a chance to captain India in one more ODI in the 2018 Asia Cup. India's top 3 batsmen were missing and as a result, he got to captain India again and reach the milestone of 200 Odis. But when he resigned, he never knew thought about the 200 figure and just thought about the team.
#4 Most runs as Wicket-keeper in International Cricket
MS Dhoni has 17,266 runs as wicket-keeper in international cricket whereas Kumar Sangakkara who is first on the list has 17,840 runs. It was a matter of just a couple of series for MS Dhoni to try and break this record but he just doesn't care about personal milestones. Dhoni was never eyeing this record and hence when he thought that it's time to leave, he left.
#5 100 T20Is
MS Dhoni retired after playing 98 T20Is for India. Once again, he had the option of playing one more T20I series and reaching the landmark of 100 T20Is. Very few Indians have played 100 T20Is for India but Dhoni never looked at these things.
He always put his team first and hence when he thought that there are better players who are ready to play for India, he made way for them! This truly shows that he never cared about personal milestones and only wanted to better for the team.