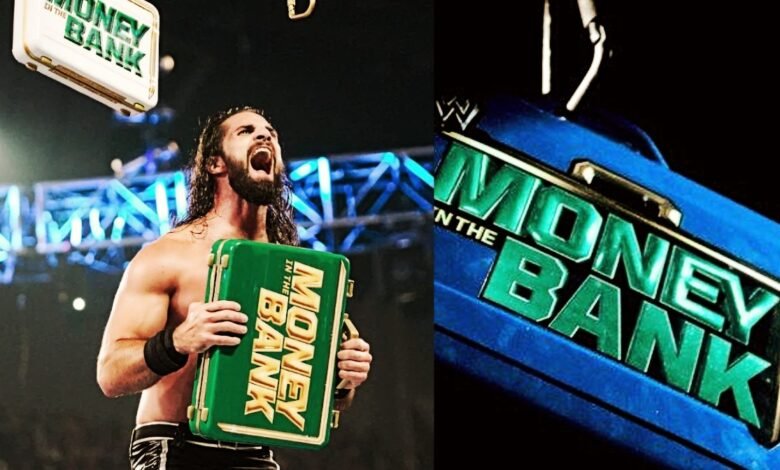 The Men's Money in the Bank ladder match 2022 is all set to take place this Saturday in Las Vegas. Six superstars, namely Seth Rollins, Riddle, Drew McIntyre, Sheamus, Omos and Sami Zayn have qualified for the match so far. There is one spot vacant, and fans are wondering who could be the final entrant in the Men's Money in the Bank ladder match.
Interestingly, WWE organized a last-chance battle royal on this week's RAW, where the Superstars who were not included in the Qualifiers and the ones who lost the Qualifiers fought against each other. Generally, a match like this happens when only one spot is left.
It seems like WWE may announce the final participant on the day of the show itself. Here's a list of five probable entrants:
1. John Cena could enter the Men's Money in the Bank 2022 ladder match
John Cena made his return to WWE last Monday on RAW. While the leader of Cenation affirmed that he does not know when he will wrestle his next match, he could be tricking the fans and may enter the Money in the Bank match as a surprise entrant this Saturday.
2. Butch
WWE could organize another qualifying match on this week's SmackDown episode. Someone like Butch could make the match more interesting with his wrestling skills.
3. Ricochet could join the Men's Money in the Bank 2022 ladder match
Ricochet is a specialist of ladder matches. He has been a part of the previous MITB matches, and adding him in the match could be a great way to spice things up.
4. Kofi Kingston
Veteran Superstar Kofi Kingston has a ton of experience under his belt. If WWE organizes a similar battle royal on SmackDown, Kofi could be a wildcard candidate to win the match.
5. Elias could be the last entrant in the Men's Money in the Bank 2022 ladder match
Elias, Ezekiel or Elrod were set to face Kevin Owens in a Money in the Bank qualifier. This match was canceled on RAW, but it could take place on SmackDown or the MITB show itself, where Elias could win and progress to the main event.