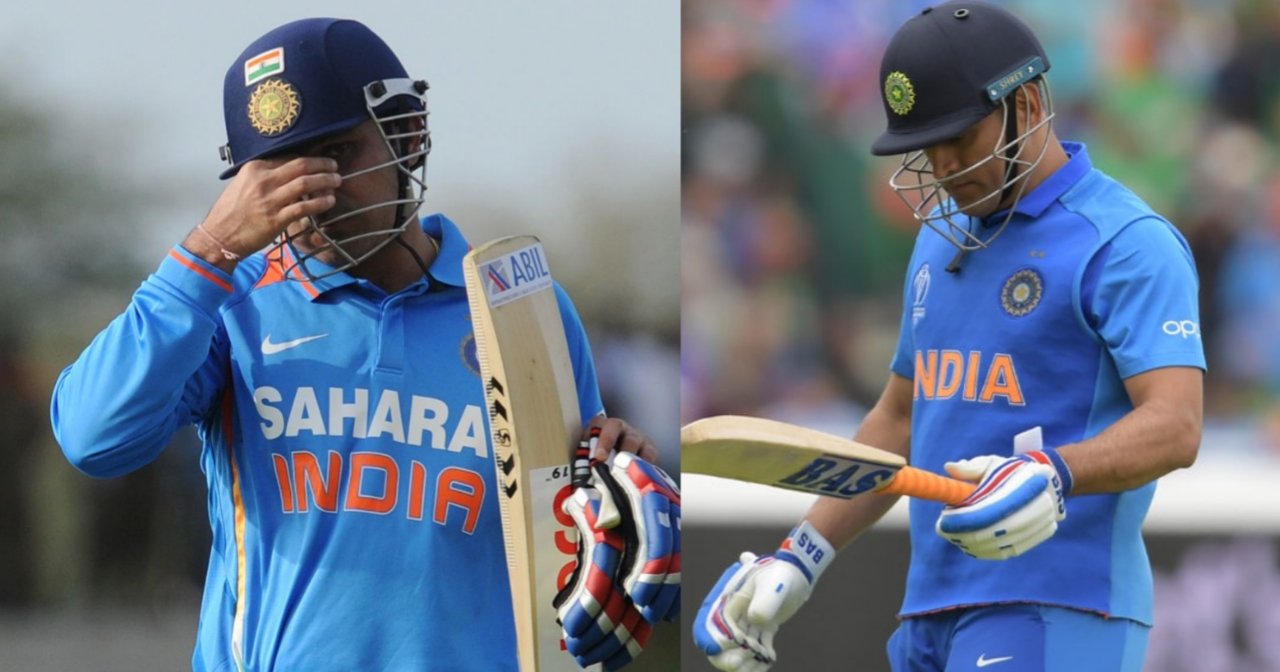 It has been more than a week since MS Dhoni and Suresh Raina retired from international cricket. All the MS fans are still coming to terms with it, but they are also aware of the fact that they will get to see him in action in a month's time in the IPL.
Over the years, there has always been a debate around when should a player retire. Some of the greats say that you should retire at a time when people will ask Why are you retiring so early as to when are you retiring?
There are many Indian cricketers who retired from international cricket without playing a farewell match. Some of them didn't get the opportunity to play a farewell game whereas some of them were not interested. So, let's have a look at five popular Indian cricketers who quit international cricket without a farewell match.
#5 Zaheer Khan
Zaheer Khan is the best left-arm fast bowler India has ever produced up to date. He was one of the best new-ball bowlers for India, especially against left-handers. You go and ask Graeme Smith and he will tell you that he doesn't want to face Zaheer Khan even in his dreams.
Khan picked up more than 300 Test Wickets and was the leading wicket-taker for India in the famous 2011 World Cup win.
Zaheer Khan who was fighting with fitness issues towards the latter half of his career announced retirement in 2016 as he thought that Mohammad Shami and Umesh Yadav were completely ready. He played his last international game in 2014 and during his retirement didn't play any farewell match.
#4 Gautam Gambhir
Gautam Gambhir is a player who has performed for India at the right place and at the right time. In the 2007 T20 World Cup Final, Gambhir was the highest scorer for India which helped India reach a decent total.
In the 2011 World Cup Final, everybody remembers Dhoni's contribution but Gambhir had played an equally good knock for India.
With the emergence of Rohit Sharma and Shikhar Dhawan, Gambhir wasn't getting picked in the limited-overs sides. He played some Tests in 2016 but later on wasn't picked in the Test side as well. At the age of 36, Gambhir announced his retirement from all forms of cricket in 2018.
#3 Virender Sehwag
Virender Sehwag has been one of the best openers India has ever produced at the international level. Sehwag changed the way how people played cricket. Batsmen always believed that in Test matches, you give the first hour to the bowlers but Sehwag had some different plans. He used to take on the bowlers from the word go and destroy them.
Being an opener in Test cricket, he averages close to 50 with two triple centuries to his name. He even has a double century in ODIs. He was an important part of the 2007 T20 World Cup win and the 2011 World Cup win.
Sehwag played his last international game in 2013 and wasn't picked after that. As a result, Sehwag announced his retirement in 2015 without playing a farewell game.
#2 Suresh Raina
On 15th August, Suresh Raina announced his retirement from international cricket. Raina is comparatively young and his decision has surprised many people. Raina has been a great white-ball player for India and nobody has any doubts about that.
A couple of great IPL seasons, and you never know he could have been back in the reckoning. But Raina understands his own decision better than anybody else, so it is what it is! Just like the other players, even Raina has announced his retirement without playing a farewell game.
#1 MS Dhoni
All has been said and written about MS Dhoni before he hanged his boots. Many people think that MS Dhoni deserved a farewell game and rightly so. He has been an absolute legend of the game and a great ambassador for the game as well.
But the question is not whether he deserves a farewell game it is more about whether he wants to play a farewell match. To be honest, if he wanted a farewell game, he would have played it and no one could have stopped him but his style of retirement time and again suggests that he is not interested in big farewells.
Nonetheless, MS Dhoni along with Suresh Raina are the latest entrants to have retired without playing a farewell match.