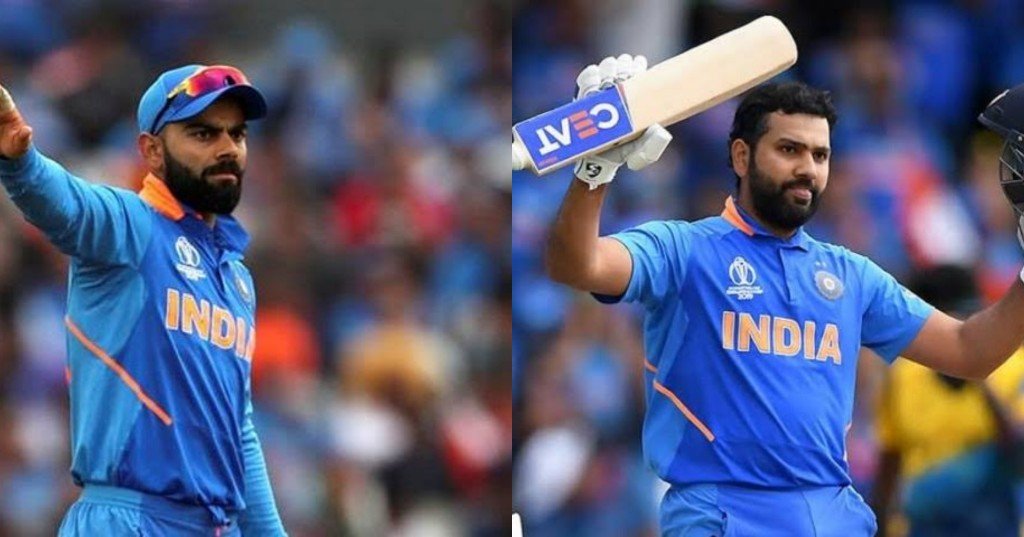 MS Dhoni gave opportunities to a lot of young players during his 9-year stint as Indian captain and some of them turned out to be absolute match-winners for India over a period of time.
A few cricketers could probably have vanished if it was not for the trust Dhoni showed in them because they were highly inconsistent at the early stages of their career and Dhoni kept them in the Indian set-up all by himself.
Here are the 5 players MS Dhoni groomed as Indian captain –
#1 Ravindra Jadeja
Ravindra Jadeja was picked in the Indian Test team for his triple hundreds in domestic cricket, and he was seen more like a batting all-rounder, but Dhoni turned him into a Test match bowler.
Dhoni picked Jadeja straightaway in the playing XI and used him with the ball, rather than just use him as a part-timer to give the main bowlers a breather.
Jadeja, at the moment, is probably the most valuable asset for India in Test cricket after the captain Virat Kohli.
#2 Suresh Raina
Suresh Raina, who chose to retire alongside MS Dhoni, was another player whom the former Indian captain trusted a lot. After Yuvraj Singh's illness in 2011, it was Raina who became Dhoni's go-to man in the middle order in white-ball cricket and the left-hander didn't disappoint his captain on too many occasions.
Batting at no. 5, Raina was probably one of the most consistent middle-order batsmen in the world from 2011 to 2013.
#3 Ishant Sharma
Ishant Sharma, after bowling some magical spells in his debut season in Test cricket, really struggled for rhythm in the next couple of years, but Dhoni always kept Ishant in the loop as he firmly believed that with a bit of experience, the Delhi speedster would add a lot of value to the Indian Test side with his height and his ability to generate seam movement off the surface.
Ishant has been India's most successful bowler in Test match cricket in overseas conditions in the last 3-4 years.
#4 Rohit Sharma
Rohit Sharma was one cricketer whom Dhoni backed the most. Rohit, who was picked to play for India as a middle-order batsman, couldn't quite achieve the kind of consistency that was needed to retain his spot in the Indian side for the first 5 years of his career.
But, rather than discarding Rohit, Dhoni used him at the top of the order in the Champions Trophy 2013. It was truly a breakthrough decision in Rohit's career, as he went on to become one of India's all-time great batsmen in ODI cricket, opening the batting.
#5 Virat Kohli
Virat Kohli didn't need a lot of backing as he was consistent right from the very beginning of his international career, but there were a couple of occasions where Virat could also have lost his place in the Indian team, particularly after his dismal performance in the Test series in England in 2014.
But, Dhoni didn't let it happen. Virat retained his place in the Indian Test squad despite averaging just about 13 in the 5-match Test series in England and turned his Test career upside down later that year in Australia. Who knows what would have happened if Dhoni had decided to drop Virat after the England tour?