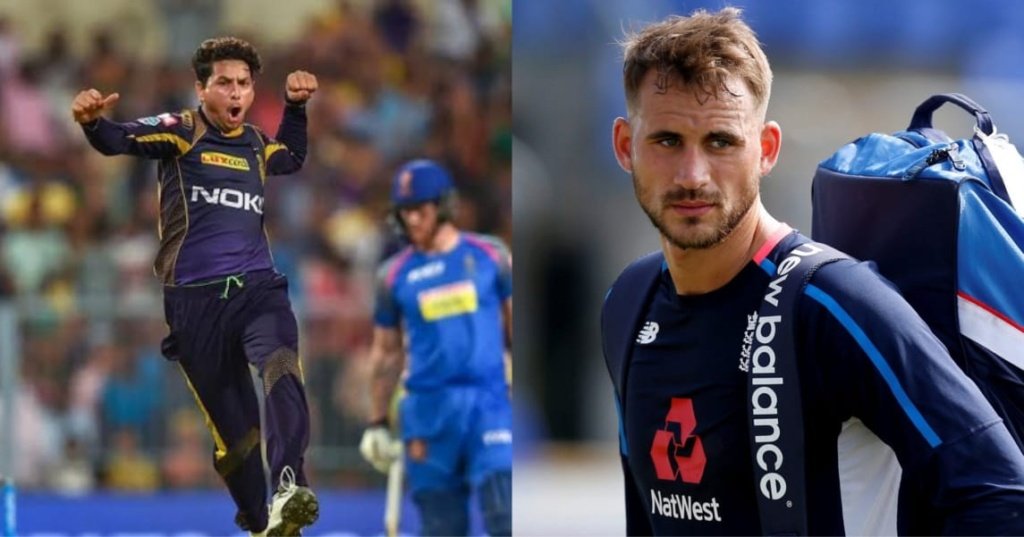 Mumbai Indians is the most successful franchise in the history of the IPL and every young player from India or overseas dreams to represent Mumbai one day. The franchise has a huge fan following, not just in India, but outside India as well.
There have been a few players who were picked by Mumbai Indians at very young age, but despite being a part of the Mumbai squad, they never got the opportunity to play for Mumbai –
#1 Kuldeep Yadav
Kuldeep was with the Mumbai Indians squad for the entire IPL in 2012, but he was too young at that time to be even considered for selection. The left arm wrist spinner was only 18 years of age and with Mumbai having the likes of Harbhajan Singh in the XI for the specialist spinner's role, Kuldeep never got a go.
Kuldeep eventually played his first match for Kolkata Knight Riders after a couple of years.
#2 Axar Patel
Axar Patel was another spinner who had to warm the bench at Mumbai Indians for an entire season. He was picked in 2013 and didn't get any playing time at all, but in the very next year in 2014, Axar was handed his IPL debut by Kings XI Punjab and the left-arm spinner excelled straight away, not just with the ball, but with the bat as well.
Axar, after his 3-year stint with Kings XI Punjab, currently plays for Delhi Capitals.
#3 Alex Hales
Mumbai Indians signed Alex Hales right towards the end of the 2015 season after Corey Anderson sustained an injury. When Hales joined the squad, there were only a few games left in the tournament and Mumbai opted not to go with Hales in the XI, thinking he might not have got acclimatized to the conditions having arrived to India so late. Hales' contract was, thereafter, not retained for the next season.
#4 Krishnappa Gowtham – Mumbai Indians 2017
Mumbai Indians had paid an amount of 2 crore INR to secure the services of Krishnappa Gowtham in the year 2017, but Gowtham was brought into the squad only as a backup option to the first choice spin bowling all-rounder Krunal Pandya.
Since Krunal was fit to play most of the games for Mumbai in IPL 2017, Gowtham watched the entire tournament from the sidelines. Mumbai eventually won the trophy that season as well, with Krunal being the man of the match in the final.
#5 Josh Hazlewood – Mumbai Indians 2015
Josh Hazlewood was bought by Mumbai Indians in 2015 and he was likely to get playing opportunities as well, but just ahead of the start of the IPL, he withdrew himself from the tournament as he wanted to take a break and come back afresh for the next international season.
Mumbai, thereafter, signed Colin Munro as Hazlewood's replacement, but Munro didn't get a single game to play in the entire 2015 season.