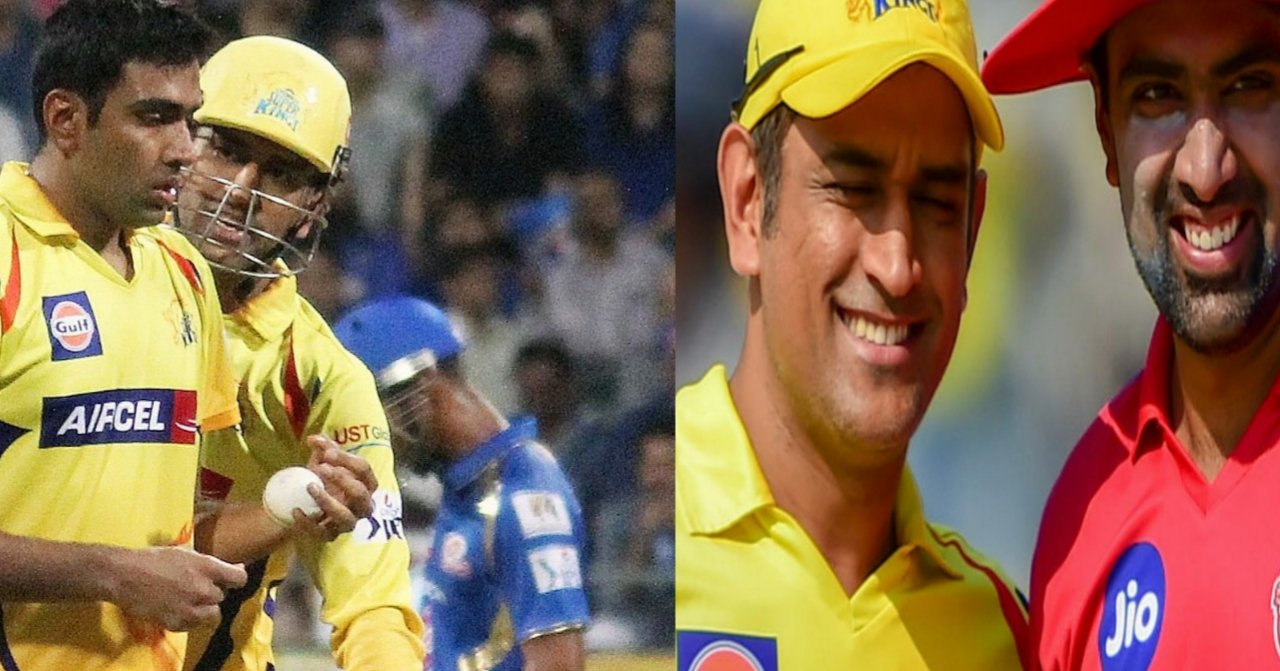 The amount of success that MS Dhoni achieved as an Indian captain is known to all and it's also a well known fact that Dhoni groomed a lot of players while being the captain of India, but the wicket-keeper batsman groomed quite a few players at his IPL franchise CSK as well.
Many unknown players went on to play for India after playing for CSK under Dhoni's captaincy and excelling in their roles in the IPL.
Here are the 4 players MS Dhoni groomed at CSK –
#1 Ravichandran Ashwin
Ravichandran Ashwin was an unknown talent in first class cricket when he made his IPL debut in 2009 and Dhoni used him so beautifully in the early stages of his career that Ashwin was able to showcase his full potential as an off spinner and he eventually managed to make his way to the Indian national team within a year or two.
When Ashwin joined the Indian national team, it was Dhoni again who paved the way for him becoming India's premier spinner in all three formats of the game.
#2 Mohit Sharma
While Mohit Sharma had played a couple of first class games before featuring for CSK in IPL 2012, he had not really made too much of noise in the Indian cricketing circles and was not even close to India selection.
But, Mohit's bowling improved by leaps and bounds as he played for CSK under Dhoni for a couple of years and he was also called up by the Indian selectors soon.
Mohit was one of India's first choice fast bowlers in the ODI World Cup of 2015. He was preferred in the playing XI ahead of Bhuvneshwar Kumar.
#3 Deepak Chahar
Deepak Chahar had also not grabbed too many eyeballs ahead of IPL 2018 which was the reason why he was bought at a price of less than 1 crore INR by CSK. However, he turned into a really quality T20 bowler as he spent more and more time at CSK.
One of the main reasons behind Chahar's growth as a T20 bowler at CSK was him bowling at the right stages of the innings. He is a swing bowler and Dhoni ensured he was bowling with the new ball most of the time so that he could make the full impact he was capable of making.
Chahar currently holds the record of the best bowling figures by an Indian in a single innings in T20 internationals.
#4 Manpreet Gony
Manpreet Gony couldn't play for India for a long time, but he was again someone who got the national call-up only because of his performances for CSK.
Gony was a bit different from Chahar in the sense that he was a hit-the-deck bowler and Dhoni, rather than using him in a single spell with the new ball, used him in two or three spells and asked him to play the role of an enforcer.
Dhoni also used Gony's hitting abilities with the bat to good effects lower down the order and ultimately, Gony's all-round abilities earned him an opportunity to play for India in 2008.