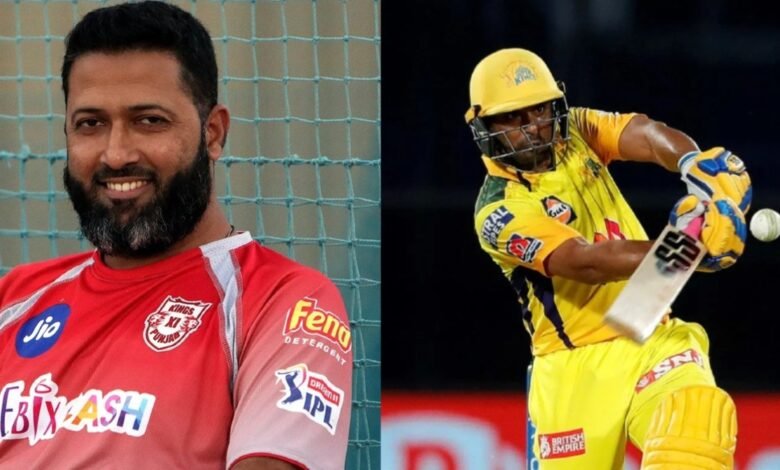 Social media is a sensitive place and a few cricketers have realized it only after making an error. In recent years, there have been many instances wherein players have had to delete tweets due to their controversial nature or because of the after-effects of the tweet. When it comes to IPL, a player, apart from representing himself, is sometimes expected to speak on the behalf of a franchise. Of course, that is only relevant to a few topics. When these take a controversial color, a franchise might also have to step into the scene. On that note, in this article, we take a look at three recent instances when cricketers deleted a Tweet after it became controversial- in IPL.
1) Ambati Rayudu – IPL 2022
Chennai Super Kings batter Ambati Rayudu is known for his controversial tweets. However, out of nowhere, he triggered yet another controversy in IPL 2022. The cricketer first made a tweet to announce his retirement and a few minutes later, he deleted it.
It is said that the management of Chennai Super Kings spoke to him after he made the tweet. Hence, Rayudu was then made to take it down. For now, the topic is closed but it is not a surprise if it gets opened again in the coming months.
Ambati Rayudu first announced his retirement from IPL, then deleted the tweet. #ambatirayudu pic.twitter.com/OgPSknDpup

— Aditya Kumar (@adityavaisya) May 14, 2022
2) Tymal Mills – IPL 2022
When IPL 2022 started, because of Yuzvendra Chahal's revelation about his time at Mumbai Indians, many felt that the management of the franchise tried to control its players. Tymal Mills was not doing well in IPL 2022 and hence when a user said that he might be ruled out, Mills refused it.
However, he deleted that tweet. Hence, the discussion about MI management started again. Incidentally, a few weeks later, Mills got ruled out of IPL 2022 and Tristan Stubbs replaced him in the squad.
Tymal Mills deleted this tweet .
Suspicious 😭😭😭 pic.twitter.com/0ByQu2gbZX

— ` (@FourOverthrows) April 20, 2022
3) Wasim Jaffer – IPL 2022
Wasim Jaffer is an entertainer on social media. He often Tweets hilarious stuff revolving around the game. However, back in 2020, when he was part of the Punjab Kings' backroom staff, Jaffer seemed to cross the line. The post was about the playoffs race.
The tweet was deemed objectional by many. Hence, Jaffer had to delete the post. However, since then, the former India cricketer has been more careful.