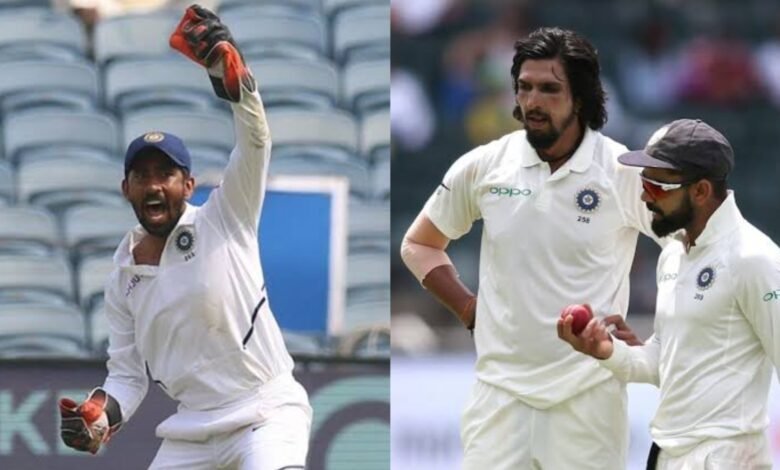 Team India's Test team is undergoing a massive transition. Especially in the batting department, there are likely to be many changes in the coming months. Amidst this, a few players will be necessitated to go back to domestic cricket to rework their skills. It will be considered one of the primary ways to get back to form. On that note, in this article, we take a look at three popular Indian stars who might play Ranji cricket next season.
1) Virat Kohli
The last few years have been difficult for Virat Kohli on most fronts. While he had to give up captaincy in all the formats, the player has also had to suffer from the bat. In fact, since November 2019, Virat has not scored a century. For a player of his stature who was once scoring centuries for fun, the current situation is difficult to digest.
While issues with mindset can be resolved, there are some technical aspects that Virat will have to give more focus to. The best possible option for him will be to return to Ranji Trophy. A few experts have also suggested the same. He will be under lesser pressure in a domestic game and hence, could help him work on his core skills.
2) Ishant Sharma
Ishant Sharma is one of the popular Indian stars who might play Ranji cricket next season. Ever since the emergence of the new crop of fast bowlers, Ishant has had a tough time getting a spot in Team India's playing XI. Now, the veteran is very low in the pecking order.
However, due to his experience and contribution till now, Ishant does deserve another chance. For that to materialize, Ishant has to force a comeback with solid performances in domestic cricket. Hence, he could also play Ranji cricket next year.
3) Wriddhiman Saha
Wriddhiman Saha had a chance to play for West Bengal in the knockouts of the Ranji Trophy in 2022. However, due to some issues, he has given up on the opportunity. In all likelihood, he will turn up for a different team next season.
As per reports, Rahul Dravid has already hinted to Saha that he might not be considered for India again. However, Saha can enforce the situation with some big hundreds in domestic cricket. Moreover, he would want to stay active in the game for a few more years. Therefore, he is also on this list.