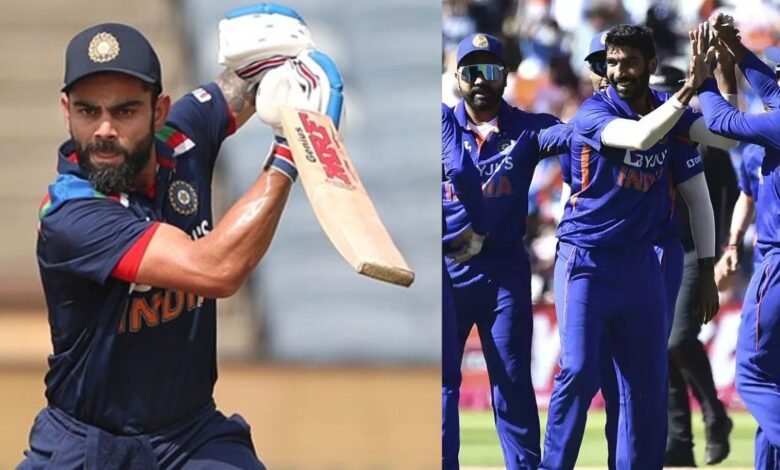 Asia Cup 2022 will start on August 27th in UAE. India's first game will be against arch-rivals Pakistan on 28th August. For India and for the other teams, as well, the Asia Cup squad is likely to be very similar to the team that will be selected for the 2022 T20 World Cup. For India, a few players will be returning to the setup. It is necessary that these players click so that the T20 WC plans are on track. On that note, here, we look at three players who might make a comeback with Asia Cup 2022 for Team India.
1) KL Rahul
After IPL 2022, KL Rahul is yet to play a game for India. He missed the home T20I series against South Africa and then has missed the assignments to the United Kingdom, West Indies, and Zimbabwe.
The player is an important part of the T20I squad. Yes, some of the other players have done well in his absence but management will surely bring KL straight back into the scheme of things. He has arguably been India's best T20 batter in recent years. Therefore, his comeback will be keenly awaited by the fans.
2) Virat Kohli
Virat Kohli is one of the players who might make a comeback with Asia Cup 2022 for Team India. The former India skipper is on a break from Team India. He last participated in the games against England in July. After missing the West Indies assignment and the Zimbabwe Tour, Virat is all set to return to the team for the Asia Cup.
For both India and the player himself, this tournament will be crucial. At No.3, Virat must make an impact or else, it would not be a surprise if his place in the XI comes under the scanner.
3) Deepak Chahar
Deepak Chahar last played a T20I encounter way back in February 2022. He has had to suffer consecutive injuries, which also made him miss IPL 2022. Now, he has been selected for the Zimbabwe Tour.
It is likely that Deepak will return to the squad, considering Harshal Patel has been ruled out for the Asia Cup. Deepak was anyways a crucial part of the T20I setup before the injury break. Therefore, his comeback is likely to happen.