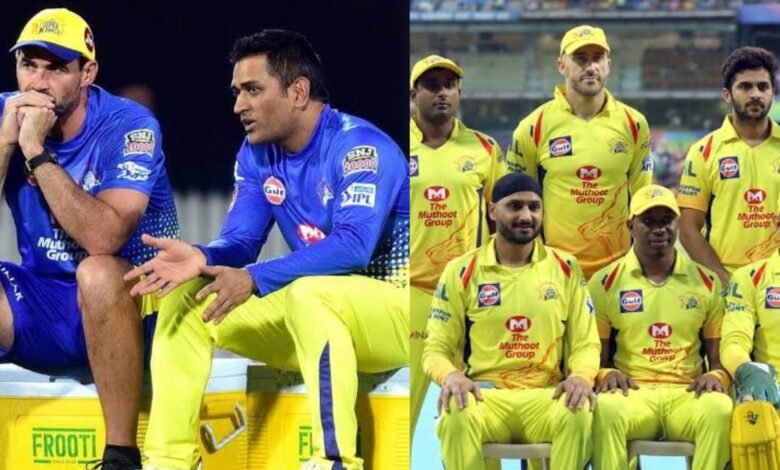 Since IPL 2008, the Chennai Super Kings captaincy has been with MS Dhoni. However, with the player nearing retirement, the franchise is struggling to find his replacement. The experiment with Ravindra Jadeja failed in IPL 2022. Seeing the events transpire, many fans and experts have already opined that the management could have planned better regarding the replacement for MS Dhoni. In line with this, CSK had plenty of opportunities to groom a leader for the unit. On that note, in this article, we take a look at three players CSK could have groomed for captaincy in the last four years in IPL.
1) Faf du Plessis
Apart from his stint at Rising Pune Supergiants in 2016 and 2017, Faf du Plessis has been with CSK ever since he made his IPL debut. In recent seasons, Faf is arguably the best player for the franchise. While Faf is still excellent at his primary skills, considering his experience with captaincy, maybe, they could have considered the South African as an option during the transition period.
Right now, Faf is doing a decent job of captaining Royal Challengers Bangalore in IPL 2022. Had CSK groomed the player for the role and then retained him, CSK would have been in a better position right now.
2) Ambati Rayudu
Apart from the likes of MS Dhoni and Ravindra Jadeja, Ambati Rayudu is one of the senior Indian players who have been part of CSK since 2018. Although Ambati Rayudu might not have been a suitable leadership option then, considering the dwindling list of options, CSK could have considered the player.
A cricketer needs to arrive in a mindset to prepare for a role. Had Rayudu been molded for the captaincy task, he would have been ready by now to take up the task. Hence, he is also a part of this list.
3) Suresh Raina
It would have been an easy guess if someone had thought about MS Dhoni's replacement back in 2018. However, once Raina's India career fell apart, many started doubting the southpaw's longevity in the tournament.
Nevertheless, he would have still been a good option to lead CSK in IPL. In fact, Raina could have performed better if he had the captaincy task in mind. That said, that might have actually happened but unfortunate controversies came away and the Raina-CSK chapter is closed for now.