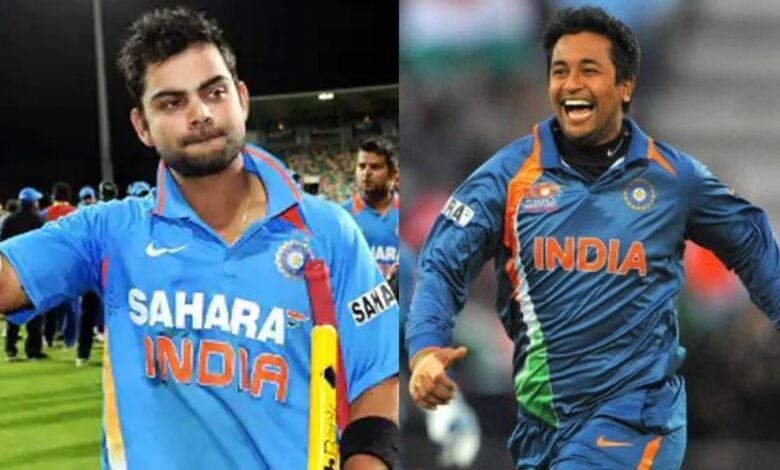 Virat Kohli is arguably the best ODI player of this generation. In fact, he is on his way to establishing himself as one of the all-time greats. Till now, no one has hit 50 centuries in ODI cricket. Virat Kohli is just a few centuries away from getting to that mark. It was in 2008 that Virat made his ODI debut. After winning the U19 World Cup as the skipper, the board did not waste a lot of time in involving Virat with the senior squad. The Delhi cricketer actually made his debut as an opener. This game was against Sri Lanka at Dambulla. On that note, here, we take a look at two players you might not know played in Virat Kohli's debut ODI match in 2008.
1) Pragyan Ojha
When it comes to brief and impressive stints with the Indian Team, Pragyan Ojha is one of the members who belong to the top pile. India was at the phase when the team was on the lookout for promising spinners.
While Pragyan did well in Tests to pick up more than 100 wickets, he also had a decent run in ODIs, playing 18 games for the nation. In Virat Kohli's debut game, though, the left-arm spinner bowled only three overs.
2) Munaf Patel
Munaf Patel is one of the players you might not know who played in Virat Kohli's debut ODI match in 2008. Just like Pragyan, although a longer one, Munaf is also a player who had an impressive stint with the Indian Team.
This stay in the blue jersey also included a World Cup winner's medal. Although he initially left many impressed with his pace, it was due to the wily variations that he cemented his place in the Indian Team. It is actually interesting to note this because at the outset, it seems Virat and Munaf are from different generations altogether.