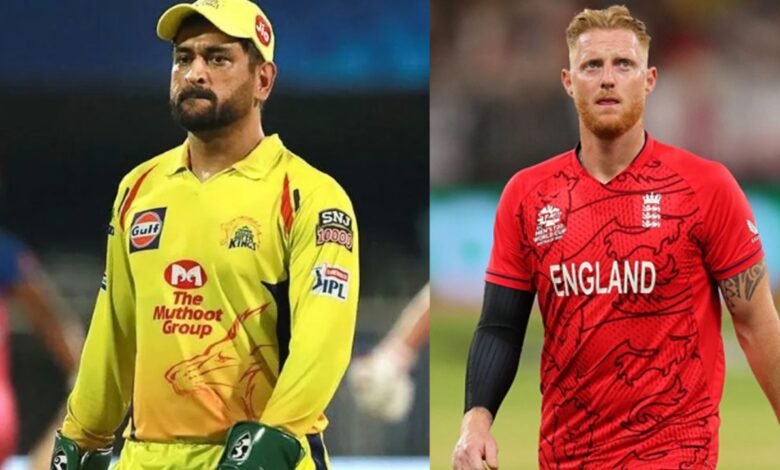 Chennai Super Kings will have to name a captain in the next season. MS Dhoni is likely to retire after IPL 2023. The Ravindra Jadeja experiment failed last season. Hence, the franchise has to be careful this time around. On that note, here, we take a look at two players who might become the CSK captain after MS Dhoni.
1) Ben Stokes
— Ben Stokes (@benstokes38) December 23, 2022
Ben Stokes is one of the players who might become the CSK captain after MS Dhoni. The English all-rounder was hired at IPL 2023 Auctions by CSK for a record price of INR 16.25 Crores. No one expected this move and hence, when this happened, the move broke the internet.
Stokes is someone who could easily fit into the CSK XI. He is an all-rounder and hence, there is no doubt about his value to the team. He can bat in the top order and might also be used as a finisher. Stokes has got experience, both as a player and as a leader. He is a smart mind and hence, he would be a fine captaincy candidate for CSK.
2) Ruturaj Gaikwad
Until recently, Ruturaj Gaikwad was seen as the next skipper of CSK. However, with the arrival of Ben Stokes, surely Rutu has come down the pecking order. Nevertheless, if Ben Stokes is unavailable, the Maharashtra opener will be the next best option for the franchise.
We have often seen Stokes pull out of IPL. Although that might not happen often from now on, if it does happen, CSK has to be careful not to disturb the squad. Hence, it may not be a bad idea to also have Ruturaj Gaikwad in the leadership group. For the distant future, at least, CSK would have a ready leader, thereby avoiding the situation that they are in now. Hence, MS Dhoni and co. will also have Rutu in the plans.