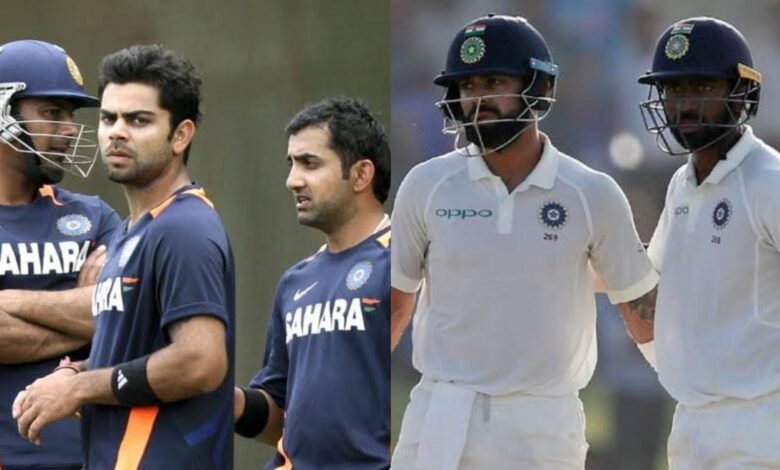 Virat Kohli is one of the greatest players of all-time in the sport of cricket. The right-handed batter from Delhi owns the record for the most international centuries among active cricketers. He has touched the magical three-figure mark 70 times while playing for the Indian cricket team.
Many fans expected him to surpass Sachin Tendulkar on the all-time list and break his record of 100 centuries. However, like other players, Virat Kohli is experiencing a decline in his numbers now. It has been more than two years since fans saw him celebrating a century.
Fans hope that Virat completes his 71st century against England in the upcoming series. Meanwhile, Kohli is celebrating his 11th year in Test cricket from June 20 to 24. It was on these days in 2010 that the world saw Virat in the Indian whites for the first time.
Kohli received his maiden Test cap ahead of the first match of the away series against the West Indies cricket team. He could not play a big knock on his debut, but India won the game by 63 runs. Apart from Virat Kohli, two other players made their debuts in that game, but they could not make it big like him.
1. Abhinav Mukund – One of the players who made his debut with Virat Kohli
Abhinav Mukund scored 36 runs in two innings of his debut Test. The left-handed batter did well in domestic cricket, but he could not cement his place in the Indian team.
Mukund played seven Test matches for India, scoring 320 runs. His highest score was 81. His last appearance for India came in 2017 against Sri Lanka.
2. Praveen Kumar – One of the players who made his debut with Virat Kohli
Former Indian fast bowler Praveen Kumar started his Test career with Virat Kohli. Kumar took six wickets in the match. He was the pick of the bowlers in the second innings.
However, his injury issues derailed his career. Kumar retired after playing six Tests, where he picked up 27 wickets, including one five-wicket haul.