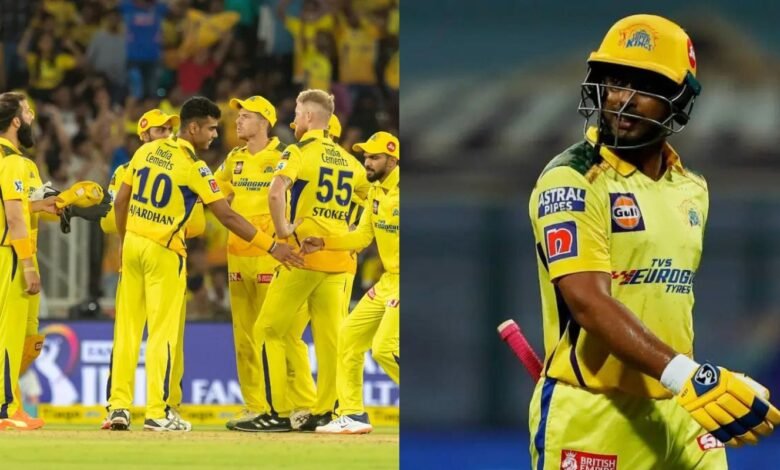 Chennai Super Kings burnt their hands with the Impact Player decision in the first game against Gujarat Titans. Tushar Deshpande did not have the desired impact and he also let the momentum flow towards GT. Hence, they will be careful about this for the next match, which is against Lucknow on Monday. Here, we take a look at two players CSK can use as the Impact Player if they bowl first against LSG.
1) Ambati Rayudu
It was Ambati Rayudu who was substituted after the first innings against GT. Hence, if CSK is bowling first on Monday, Rayudu is likely to be the player who would come on. Also, it is possible that CSK could wait for the first fall of the wicket to make their move.
Anyways, since Rayudu is good in the middle-overs, he is likely to be at the top of the pecking order. He also has the experience of playing in Chepauk, something that very few others offer in the CSK line-up. CSK has too many left-handers in the middle-order and to complement this, as well, Rayudu is the best bet.
2) Ajinkya Rahane
Ajinkya Rahane is one of the players CSK can use as the Impact Player if they bowl first against LSG. Rahane is also a decent option for CSK if they bowl first. However, this might depend on when CSK's first wicket will fall.
The Mumbai cricketer's best phase is in the top-order. If given a role in the middle overs, he might struggle to do well. CSK would mainly use Rahane whenever there is a collapse or if there is a tricky chase to achieve. Rahane fits best in such situations and would add value to the team. Especially with the likes of Mark Wood and Avesh Khan breathing fire, Rahane would be an useful option against such quality pacers.