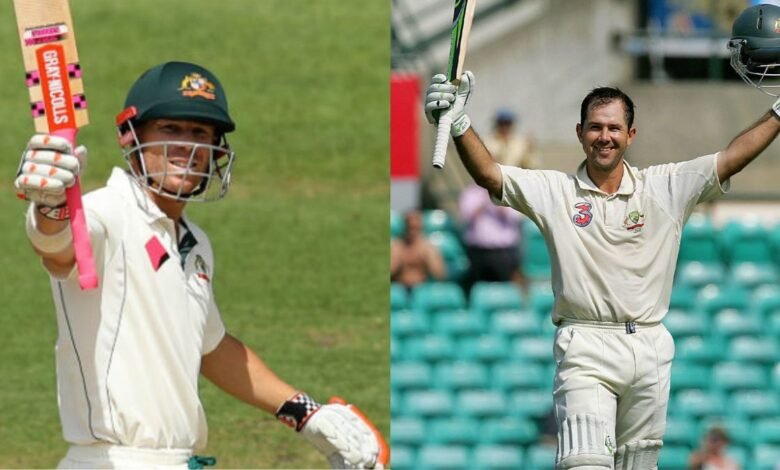 In a milestone game, cricketers are usually under pressure and it might not be possible for them to get big scorers. However, a few thrive under pressure and hence, they have it easy and grind it out to make it a memorable game. A few have even scored centuries in the hundredth Test of their careers. Here, we take a look at ten players who have scored a century on their 100th Match in Test Cricket history.
Players who have scored a century on their 100th Match in Tests
Playing 100 Tests is a big achievement for any cricketer. Till now, it has happened with very few cricketers, although many have played the format. Amongst these cricketers, a few batters have got to a hundred in this game. This is an incredible accomplishment. So far, 10 cricketers have done this. Interestingly, Ricky Ponting scored hundreds in both innings of his milestone match. One of the contemporary cricketers Joe Root hit a double-hundred in his 100th game. Here is a look at the list:
MC Cowdrey (England) – 104 vs Australia in 1968
Javed Miandad (Pakistan) – 145 vs India in 1989
CG Greenidge (West Indies) – 149 vs England in 1990
Alec Stewart (England) – 105 vs West Indies in 2000
Inzamam-ul-Haq (Pakistan) – 184 vs India in 2005
Ricky Ponting (Australia) – 120 & 143* vs South Africa in 2006
Graeme Smith (South Africa) – 131 vs England in 2012
Hashim Amla (South Africa) – 134 vs Sri Lanka in 2017
Joe Root (England) – 218 vs India in 2021
David Warner (Australia) – 135 vs South Africa in 2022*
A fine knock by David Warner
David Warner becomes just the second Australian after Ricky Ponting to score a century in his 100th Test match, saluting in hot MCG conditions.#AUSvSA | @LouisDBCameron https://t.co/ZUr7fE41q0

— cricket.com.au (@cricketcomau) December 27, 2022
Meanwhile, David Warner became the tenth player to achieve the feat. The last few years have not been great for Warner, especially in Tests. The issue regarding leadership had also disturbed him.
However, in difficult conditions at the MCG, Warner struck a beautiful hundred against a fine bowling attack. This will go down as one of the most important knocks of his career.