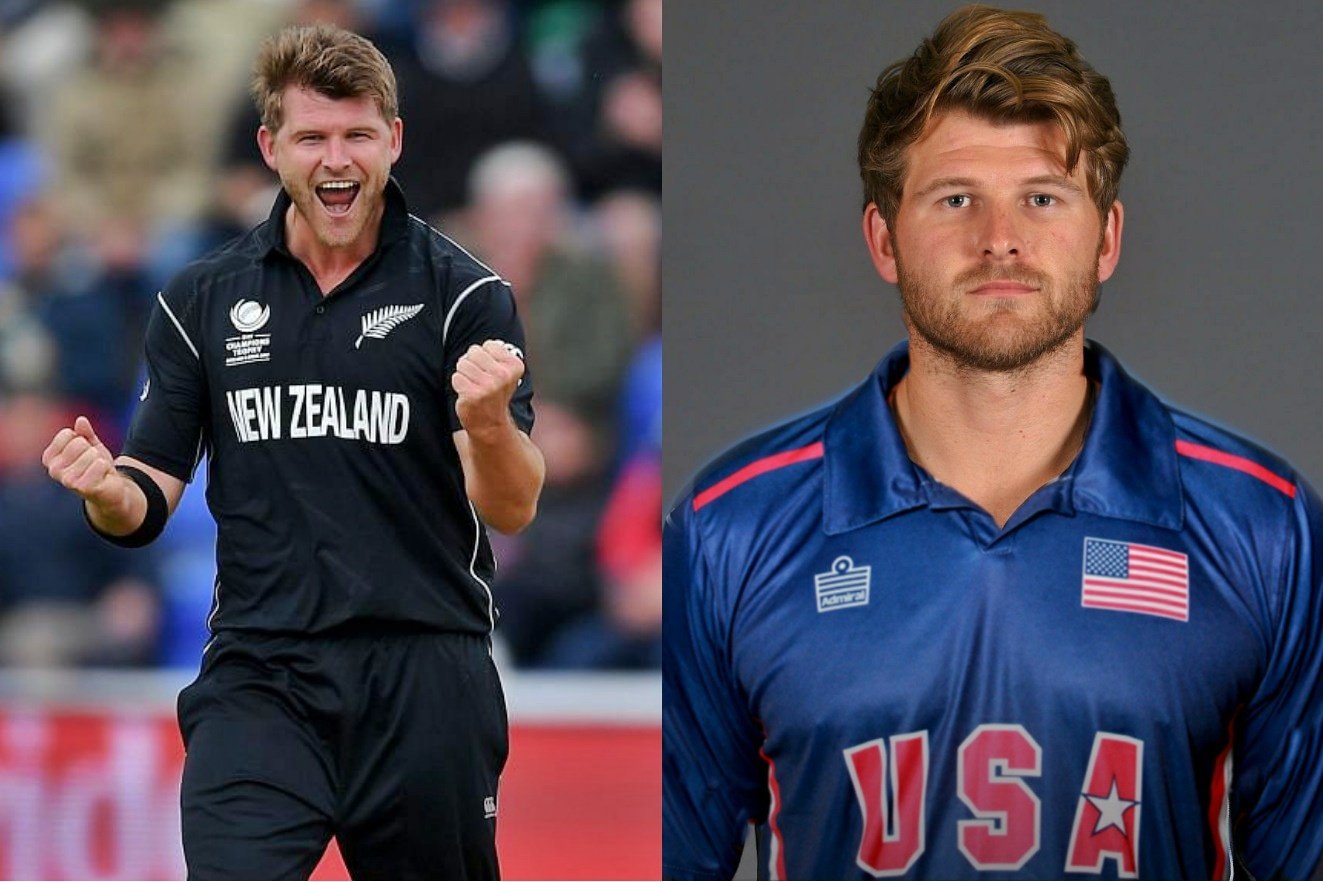 Cricket is such a game where there is always competition for places in the team, especially in top cricketing nations like India, Australia, England, South Africa, etc. Thus, there are times when some players do not quite get their chances for their country of origin and thus need to shift to some other country to play regular cricket. Here is a list of 10 such cricketers who quit their country and joined another nation.
Current cricketers who joined another nation
1. Morne Morkel
Morne Morkel at one point was an important part of South Africa's fast bowling attack alongside the likes of Dale Steyn across all three formats. Morkel played 247 international games for the Proteas, picking up 544 wickets and 309 out of them came in the longest format of the game.
One of the greats of South African cricket, Morkel also had a successful time in the Indian Premier League. He played for the Rajasthan Royals, Kolkata Knight Riders and Delhi Daredevils and bagged 77 wickets from 70 games.
After representing his country South Africa for so many years, Morkel became one of the cricketers who joined another nation and recently became a permanent resident of Australia. He has been signed by the Brisbane Heat for the upcoming season of the Big Bash League as a local player after having attained permanent residency.
2. Corey Anderson
New Zealand all-rounder Corey Anderson was an important cog in the wheel of the Kiwis in all three formats of the game. A hard-hitting all-rounder, Anderson has represented the Kiwis in 13 Tests, 49 ODIs and 31 T20Is. He ws an important factor in New Zealand reaching the final of the 2015 World Cup.
However, in the recent years, with the rise of other all-rounders like Jimmy Neesham and Colin de Grandhomme, Corey Anderson fell out of favour for selection. He last played an international game for New Zealand in 2018 and thus decided to call in quits for New Zealand cricket and became one of the cricketers who joined another nation.
He has signed a three-year-deal with the USA cricket team and will be featuring in the inaugural edition of the Major League Cricket, which is a T20 tournament set to be played in the USA from 2022.
3. Sami Aslam
Sami Aslam was growing into a reliable Test player for Pakistan in the period from 2015 to 2018. Having played 13 Tests and 4 ODIs, he never got a look-in again into the national team.
Thus, like Corey Anderson, even Aslam has become one of the cricketers who joined another nation and found his new home in USA cricket and will be featuring in the inaugural season of the Major League Cricket.
4. Jofra Archer
Jofra Archer is arguably one of the terrifying fast bowlers in world cricket. He had represented the West Indies in the U-19 level. But lack of opportunities saw the Barbados-born pacer shift to England to trry and give his career a serious push.
Fellow West Indies-origin fast bowler Chris Jordan helped Archer join another nation and bag a contract with county side Sussex. But he became an overnight sensation through his impressive performances for the Hobart Hurricanes in the Big Bash League and for the Rajasthan Royals in the Indian Premier League.
Archer was so impressive that the ECB fast-tracked him into the England national team by changing the rules for expats. He was a crucial part of England's 2019 World Cup-winning team and continues to be an asset for them in all three formats.
5. Devon Conway
Devon Conway represented the Gauteng province in South African cricket but was unhappy with the lack of opportunities that he got there. He tried to sell everything he could in order to try and gather revenue and joined another nation for more opportunities.
While he had the option of signing the Kolpak deal like other former South African players, Conway instead decided to shift to New Zealand in 2017. He absolutely bossed the domestic circuit, becoming the highest run-scorer in the Plunket shield for three-consecutive seasons and was already having a New Zealand contract even before he was eligible to represent the Kiwis.
Conway finally had his opportunity to play international cricket in the T20I series against the West Indies where he was impressive with scores of 41 and 65 in the two T20Is. He will soon be a part of New Zealand's red-ball team too given his red-hot domestic form.
6. Eoin Morgan
Current England white-ball skipper Eoin Morgan had made his international debut for Ireland and had played 23 ODIs for the Irish before he joined another nation by shifting his base to England.
An attacking batsman, Morgan was a crucial part of the England team that won the 2010 T20 World Cup. Although he has played only 16 Tests, he has played a major part in England's ODI cricket revolution and has seen them win the 2019 World Cup under his leadership.
He has been responsible for changing the face of England cricket and instilling in them an attacking brand of cricket that is feared by many bowling attacks around the world.
7. Anshuman Rath
Anshuman Rath had been the captain of the Hong Kong cricket team and also vice-captained his team in the 2018 Asia Cup.
However, in September 2019, he decided to quit Hong Kong cricket and joined another nation to try and play cricket for India which has been his dream. He now represents the Vidarbha team in the domestic cricket and has ignited hope within himself to one day play for the Men in Blue.
8. Hayden Walsh
Hayden Walsh was born in the Virgin Islands of USA and thus had a dual citizenship of both USA and the West Indies. He made his international debut for USA in 2018 and played 8 T20Is and 1 ODI for them.
However, he changed his mind in 2019 and decided to represent the men from the Caribbean. So far, he has represented the West Indies in 9 ODIs and as many T20Is and is hopeful of carving out a successful career with them.
9. Mark Chapman
Mark Chapman is a left-arm off-spinner and a more than capable batsman who has represented both Hong Kong and New Zealand in international cricket. Having made his debut for Hong Kong in 2015, Chapman realized that he wanted to play international cricket for New Zealand and thus his last appearance for Hong Kong was against UAE in the 2016 T20 World Cup in India and joined another nation.
Consistent performances in domestic cricket helped him earn his maiden call-up to the New Zealand squad for the 2017-18 home series against England. He has played 4 ODIs and as many T20Is for the Black Caps and is still striving to become a regular feature in their playing XI.
10. Juan Theron
Juan Theron was a South African pacer who got limited opportunities for the Proteas and plagued with injuries, called it quits for the Proteas in 2015. He joined another nation and shifted to USA and became eligible to play for the USA national team in 2019.
He played 13 ODIs and 9 T20Is and had a stint in the Indian Premier League with the Rajasthan Royals too.