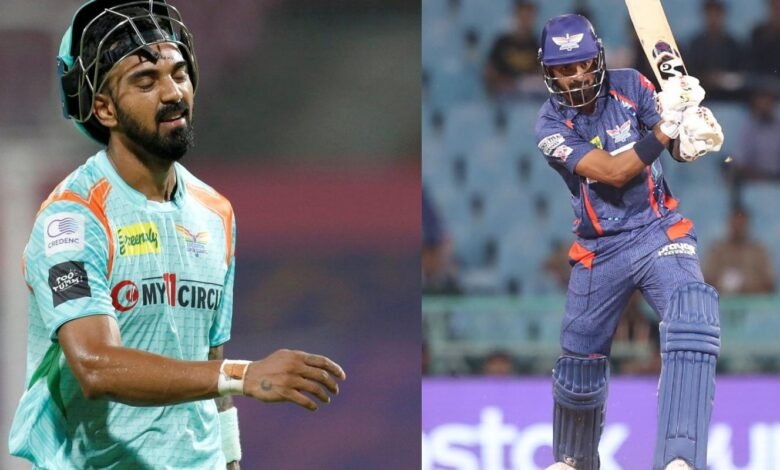 KL Rahul's approach is something that is discussed very often. Against Rajasthan Royals recently, he played out a maiden over in the first over of the inning to Trent Boult. For India, too, KL has done that recently. Here, we take a look at how many maiden overs has Lucknow Super Giants skipper KL Rahul played in the history of IPL.
How many maiden overs has KL Rahul played in the history of the IPL?
A statistic was going around that KL Rahul has played 11 first-over maidens in the IPL, so far. However, the fact is that opener actually played his first maiden only in IPL 2023 and that was the recent one against Trent Boult.
Maiden overs are like gold dust in the T20 format. It effectively reduces the innings by one over and that's a huge contribution by the bowler.
Hello @cricketaakash sir
Please say anything only after full research
Stop spreading fake stats like other sadakchhap twitter experts this is the first time KL Rahul Played a maiden over in IPL history pic.twitter.com/QNmbBxsABo

— Manjit (@CricManjit) April 20, 2023
Nevertheless, KL Rahul must change his approach
In the last few seasons in the IPL, KL Rahul has been poor in the powerplay. His strike rate during this phase is hovering around 120 and in some seasons, including the ongoing one, it is much lesser. For the team and even for his confidence, this will not help and he must look to address this at the earliest.
LSG could also consider pushing KL Rahul to the middle-order. As seen in the ODIs, without not many choices left, KL Rahul's intent is to go for the big hits and his talent allows him to achieve that. Even LSG could adopt this practice. They have a number of alternatives available in the team such as Quinton de Kock and Manan Vohra. In fact, even someone like Deepak Hooda, who is struggling for form, could be given a chance at the top of the order to get his confidence back. Ayush Badoni is also an option in this regard.