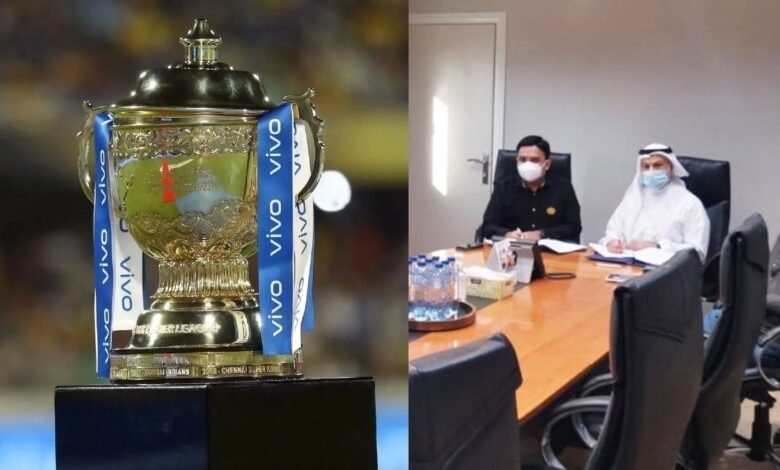 The second phase of IPL 2021 will start on September 19th. The first phase of the competition took place in India. However, the pandemic situation made BCCI halt it and the tournament will now resume in the UAE. As per various reports, 60% of the crowd could be made available in the UAE leg of IPL 2021. In this article, we will take a look at the seating capacity in all three IPL grounds if only 60% crowd is allowed for the game.
IPL 2021 to resume on September 19th
IPL 2021 will continue with the high-profile clash between defending champions Mumbai Indians and three-time winners Chennai Super Kings at the Dubai International Cricket Stadium. This game will happen in Dubai. In the first phase, no fans were part of the games. However, as per the Telegraph, 60% of the crowd will be allowed for the games. This will be a gradual step towards having fans back in the stadiums.
In IPL 2020 in UAE, the bio-bubble practices and less travelling made sure that there were hardly any cases within the camps. Since the pandemic situation is better now, the Emirates Cricket Board (ECB) has reportedly discussed with the BCCI and given green light to allow fans in the stadium. An official confirmation is yet to arrive, though.
Seating capacity in all three IPL grounds if only 60% crowd is allowed
IPL 2021 will happen across Sharjah, Dubai and Abu Dhabi. Based on the full capacity of the stadiums, if only 60% crowd is allowed, the total number of spectators allowed has been calculated. While Sharjah Cricket Stadium can host 16200 viewers, the Dubai International Stadium can include 15000 members. The Sheikh Zayed Cricket Stadium at Abu Dhabi can have 12700 watchers at the event.
While Qualifier 1 will happen in Dubai, the Eliminator and Qualifier 2 will take place in Sharjah. The finals of IPL 2021 will occur in Dubai, the same venue which hosted the IPL 2020 finals. If this is a success, a similar rule could follow for the T20 World Cup. The World T20 will start in October, a few days after IPL finishes. UAE and Oman will host the event.