NFL
Danica Patrick: The Charismatic Wife of Aaron Rodgers
Aaron Rodgers has had a very private life whilst not in a Packers jersey in the NFL. But, that changed when the quarterback was involved with television star Olivia Munn. The duo was a thing for 3 years before calling it quits. However, Rodgers didn't take long before finding a new partner in American racer Danica Patrick. As of today, they are still going strong. Here's what we know about Aaron Rodgers and Danica Patrick.
When did Aaron Rodgers and Danica Patrick meet?
The sports personalities prominently feature on one another's Instagram pages thereby keeping fans updated that they are still going strong. It has been almost 8 years since the duo first laid eyes on each other. They met at the 2012 ESPY's. On the night, the quarterback claimed the award for NFL Player of the year.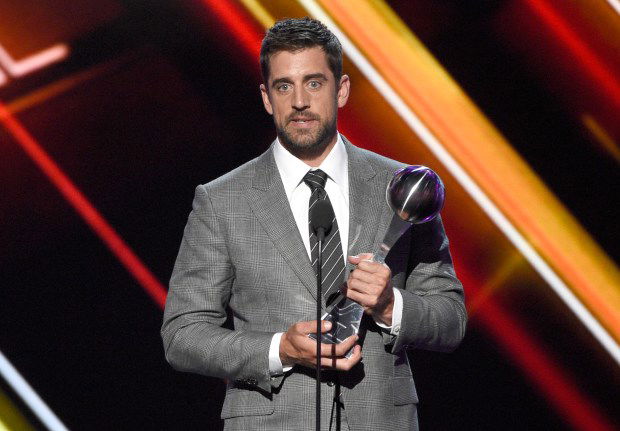 It wasn't a movie like love at first sight romance for the duo as they both moved onto relationships largely in the public eye. Whilst the Green Bay Packers quarterback was with Olivia Munn, Patrick entered a relationship with fellow racer Ricky Stenhouse Jr. They both split up around the end of 2017.
A month later Patrick told the AP that she was dating the Super Bowl XLV MVP. In case certain fans missed the announcement, the duo left nothing to doubt at the Daytona 500 in 2018.
Aaron Rodgers and Danica Patrick appear at each another's events
Patrick was winding down her career when she entered a relationship with Aaron Rodgers. Nevertheless, the Packer made sure to be there at Daytona to watch his love's final NASCAR race.
Here Rodgers was pictured kissing Patrick in what has become an iconic image of the couple as it marked their maiden public appearance.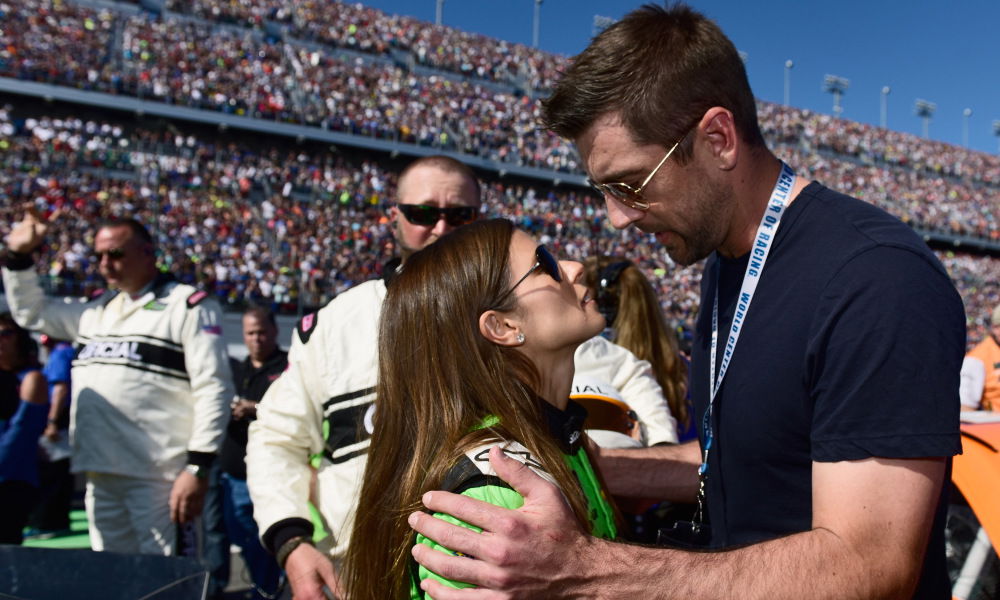 Rodgers even shared a picture of himself and Patrick ahead of her history-making appearance at the 2018 ESPY's. Patrick became the first woman to host the annual sports awards.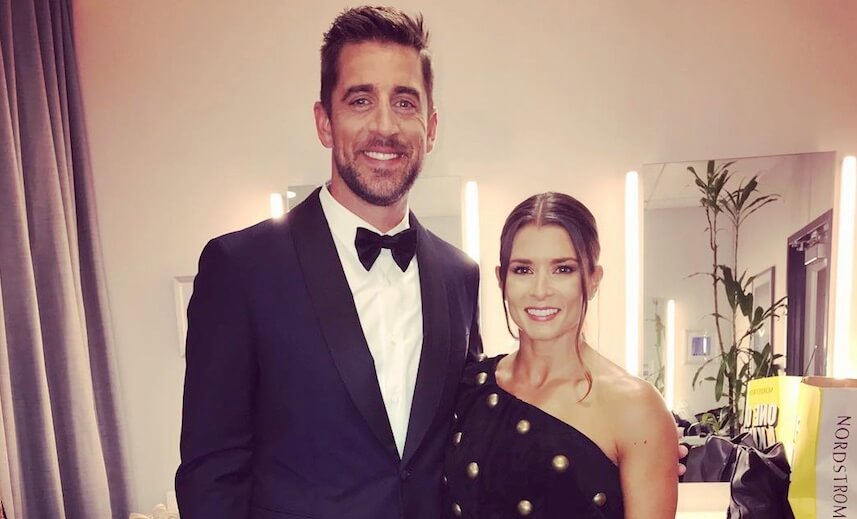 The former racer then began appearing at Green Bay Packers games. She shared a few of these appearances on her Instagram profile. One was at Lambeau Field where the Packers beat Denver Broncos 27-16
She continued to make appearances throughout the season which culminated at the NFC Championship game where the 49ers trounced Green Bay Packers 37-20
A couple that travels together
Whilst the NFL has a huge offseason, the training sessions begin in spring itself. This leaves the quarterback with precious little time to travel with his girlfriend. Earlier this year the duo shared their visit to the Machu Picchu in Peru.
A trip in March is seemingly on their annual calendar to ring in Patrick's birthday. The duo even vacationed to Paris in 2019 in the 3rd month of the year.
Rodgers and Patrick have not yet taken the next step. However, both of then have publicly declared their affection for each other.
WATCH: Aaron Rodgers Humbled by Teammate in a Beer Chug-Off
The couple aren't shying away in expressing their feeling towards each other
As per People.com Patrick was all praise for her boyfriend last month. In a reply to an Instagram question asking her what it is like to date Aaron Rodgers she replied, "it's pretty amazing."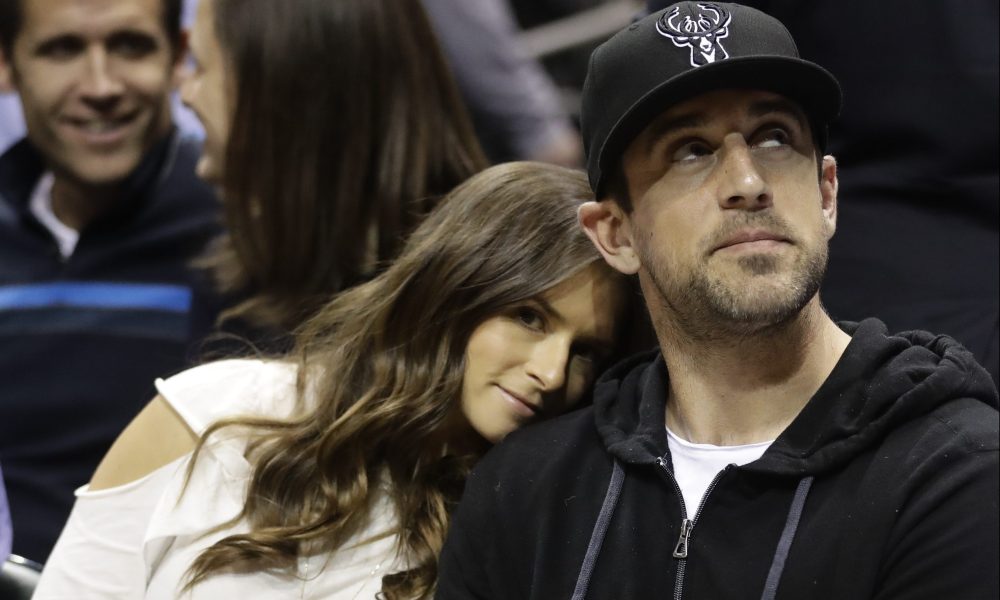 In a chat with Artful Living's Michele Tafoya following the start of the 2018 NFL season, Rodgers said, "We're just two people who enjoy being around each other and love each other. We're really into each other." He explains that there will be posts. In this regard, fans are yet to be disappointed. Rodgers continued, "So there are going to be posts because we enjoy each other's company a lot. We're really attracted to each other."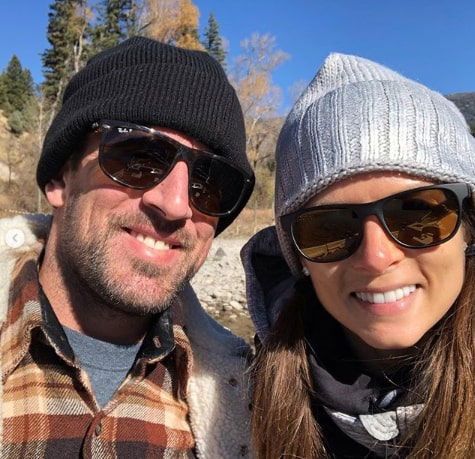 Patrick feels that a proposal could come anytime soon. However, as per a People.com article, whilst chatting with SiriusXM's Jenny McCarthy she said wanting something to happen gives rise to an equal amount of anticipation that said event may not happen. She says, "you just have to let it go and be like, 'Well, am I having fun today? Yep, then life's good."
And one really doubts that anyone with a heart would not want to see these two sporting icons tie the knot. Could we see Rodgers propose at Lambeau field? Or at their lavish home in California?