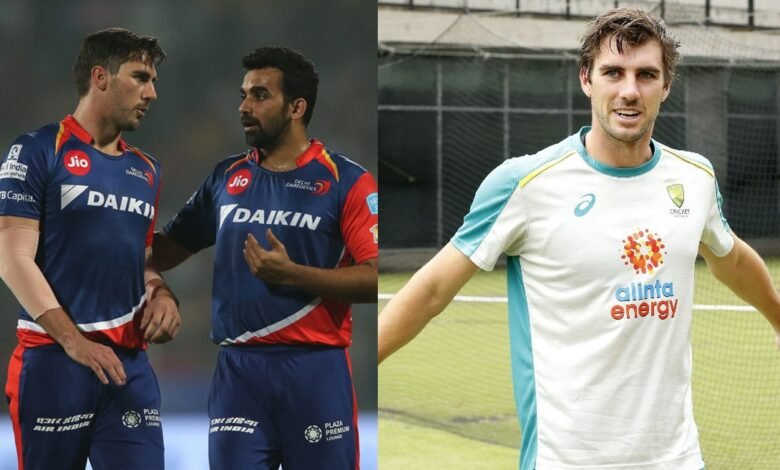 Pat Cummins, the newly appointed captain of the test team of Australia, has revealed that watching the former Indian fast bowler Zaheer Khan go about his business as the captain of Delhi Daredevils back in 2017 IPL convinced him that a fast bowler could be a good captain as well.
This is the first time in the history of Australian test cricket that a fast bowler has been given the permanent captaincy of the test side. The last time a fast bowler captained Australia in test match cricket was Ray Lindwall and he did temporarily for one game in 1956.
According to Pat Cummins, Zaheer Khan, while he was the captain of Delhi Daredevils, was always spot on with his bowling changes and field placements and he was always there around the 30-yard circle at mid-on or mid-off telling the bowlers about the areas and the lengths they should bowl which was really helpful for young bowlers.
Although T20 is the shortest format of the game, and it isn't quite like test cricket where you have to bowl long spells as a fast bowler yourself and also have to formulate a different kind of gameplan for the other bowlers, there is still no reason why a fast bowler can't do it in test cricket if it can be done in T20s.
"I really liked his (Zaheer's) work tactically around T20s. I saw the benefits of it. I didn't see too many drawbacks. It's a different format, but he was fantastic," Pat Cummins said while addressing the Australian press after officially taking over as the test captain.
Pat Cummins says he will have no problems taking suggestions from vice-captain Steve Smith
Pat Cummins is also very clear about the fact that he will be open to suggestions from the new vice-captain Steve Smith, who has been an Australian test captain in the past and knows how to handle the proceedings in the longest format of the game.
Smith himself was in contention for the Australian test captaincy apart from Cummins, but Cricket Australia (CA) decided to go with Cummins while appointing Smith as the deputy.