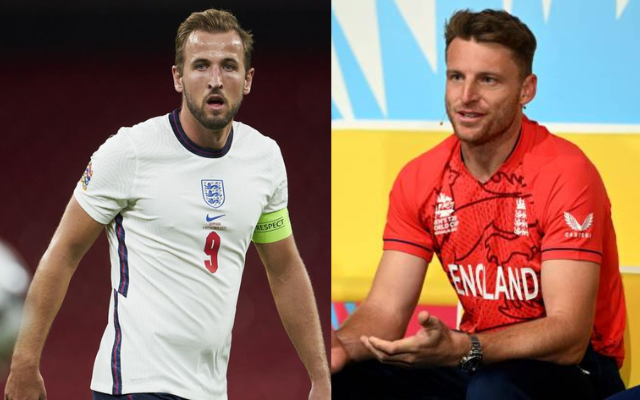 Defeating Pakistan in the T20 World Cup final on Sunday would be a great accomplishment for England and their captain Jos Buttler if it motivates their football team to repeat the feat in Doha next month.
Buttler, an explosive batter, has led England to the championship match in his first international match as captain. 
On Sunday, England and Pakistan will square off at Melbourne's historic Melbourne Cricket Ground (MCG) for the title of ICC Men's T20 World Cup champions.
Buttler thinks that the renewed interest in cricket following England's World Cup victory in 2019 will cause people to turn on their TVs at 8 a.m. British Standard Time, even though no one will be watching on the big screen in Trafalgar Square.
Jos Buttler talks about whether their win against Pakistan in the T20 World Cup 2022 final will inspire the English Football team in Qatar
"Yeah, I certainly hope so," Buttler said when he was questioned about whether their World Cup win will motivate the England Football Team in Qatar.
"Sport is such a huge part of English culture, and getting behind teams in World Cups is certainly something I know happens a lot in England. Even though we're on the other side of the world, you can certainly feel that support," said Buttler.
After forecasts of severe rain in Melbourne on Sunday and Monday threatened to wash out the T20 World Cup final between England and Pakistan, the International Cricket Council (ICC) sprang into action. Sunday's scheduled final at Melbourne Cricket Ground has an 80% possibility of being cancelled due to rain. The likelihood of rain has decreased from the 95% predicted on Friday, but it is still high. The worst thing is that even on the backup day, Monday, there will likely be thunderstorms. Given these considerations, the ICC has extended the reserve day's playing time from two to four hours.