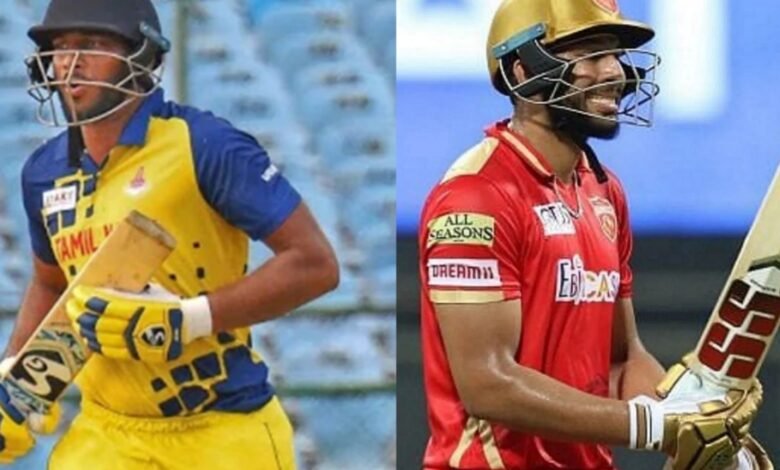 When the list of players for the upcoming IPL mega auction came out today, some people were very surprised that the young emerging domestic sensation Shahrukh Khan listed himself at a base price of only 20 Lakh when he has already established himself as someone whose services might be sought by every single franchise.
There is a general belief that Shahrukh Khan could easily have listed himself in the top bracket of the auction and his base price might have been 2 crore INR. The base price plays a vital role because it's the figure which is the starting point for the bidding of any player and if the player has it too low, it might affect his eventual selling price.
Generally, the players, who think they might not be the first choice for a lot of teams, put their base prices quite low because they are only looking for a contract and getting into the tournament. Their eventual selling price doesn't really matter to them.
However, in the case of Shahrukh Khan, he is fully aware of the fact that a lot of teams will go after him in the auction because of his heroics in the recently finished Syed Mushtaq Ali trophy and Vijay Hazare trophy. Shahrukh was also on a 5.2 crore INR contract at his previous franchise Punjab Kings, which is why it was surprising for many people that he listed himself only at 20 Lakh for the upcoming auction.
Shahrukh Khan was technically not eligible to list himself in a higher category
The actual reason behind Shahrukh Khan listing himself at 20 Lakh INR and not higher is because he is uncapped at the international level yet and has not played a single match for the Indian cricket team so far. Unless and until he does it, BCCI policy regarding the auctions doesn't allow him to list himself in a higher category than 20 Lakh INR.
Not only Shahrukh Khan, but the former Delhi Capitals fast bowler Avesh Khan has also listed himself in the 20 Lakh category and the reason for him is also the same as it is for Shahrukh. Avesh has actually already earned a national call up as he was a part of India's T20 squad for the 3-match T20I series against New Zealand last year, but he wasn't given an opportunity to make his debut in that series and technically, he is still uncapped.
Avesh Khan, because of his height and the pace and the bounce that he generates, might fetch a big sum of money in the upcoming mega auction, pretty much like Shahrukh.