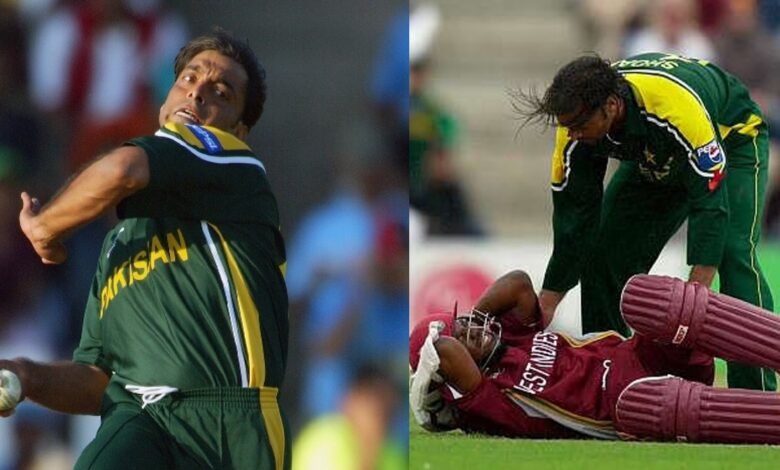 The former Pakistan fast bowler Shoaib Akhtar has said that the reason why Pakistan has been able to produce more fast bowlers than India over the years is that they eat more nonveg food and that's why they are able to sustain the demands of bowling fast.
Shoaib Akhtar, during his days, was the fastest bowler in the world, but since his retirement, Pakistan hasn't produced too many fast bowlers of test match quality. India, on the other hand, has churned out plenty of quality fast bowlers, which is one of the reasons why they have won test matches overseas.
But, according to Akhtar, although the Indian fast bowlers are good in terms of quality, they don't quite have the aggression that the Pakistani fast bowlers have and the food and the culture are the main reasons behind it. Also, the fact that the Pakistani junior cricketers grow up idolising some of the great Pakistani fast bowlers of the past, they end up emulating their attitude as well.
Akhtar has always been of the opinion that fast bowling is not just about speed or quality, it's a lot about attitude as well. When a fast bowler runs in, he must have the attitude of making life extremely difficult for the batsman and trying to get the batsman every single ball.
Shoaib Akhtar was in Oman last week to participate in Legends League Cricket (LLC)
It was actually a podcast that Shoaib Akhtar was recording with the former Australian fast bowler Brett Lee yesterday, where he talked about the fast bowling culture in India and Pakistan. Both Akhtar and Lee were in Oman last week where they were featuring in Legends League Cricket (LLC).
While Lee was a part of the World Giants squad, Akhtar was playing for Asia Lions. Both these teams reached the final and it was the World Giants XI that beat the Asia Lions in the final to win the first-ever edition of LLC.
Shoaib Akhtar, despite having played no professional cricket at all in the last 10 years, was still bowling in the mid 120s in the tournament. However, he was not able to bowl his full quota of overs in any of the games apart from the first game.
Even in the final, Akhtar could bowl only 2.1 overs before he had to go off the ground. Kevin Pietersen took Akhtar to the cleaners in the final, as the former Pakistani international gave away 33 runs in just 13 balls.